Star Trek: DS9
By Crewman Becky | December 6, 2014 - 6:23 pm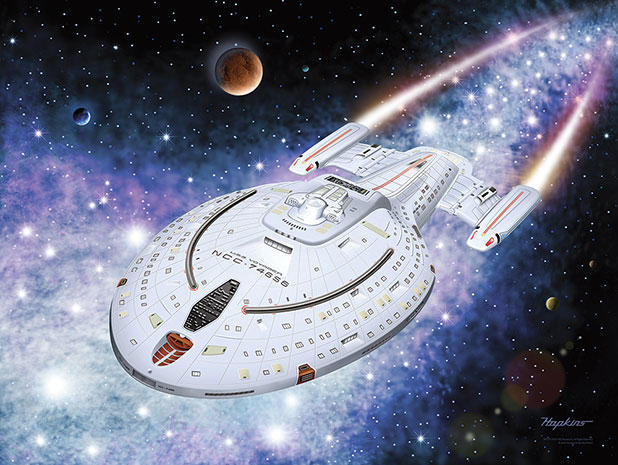 Bye Bye, Robot has announced its launch of Five new officially licensed Star Trek posters...one poster for each of the live series. As with many of Bye Bye, Robot's previous posters, all of these new posters are printed on acid-free heavyweight coverstock that is thicker than normal paper...more akin to business card thickness. Further, the acid-free nature of the paper makes them archival. These five new prints were painted by four different artists; two returning artists, and two artists who are new to Bye Bye, Robot.

By Captain Pyke | June 18, 2013 - 10:52 pm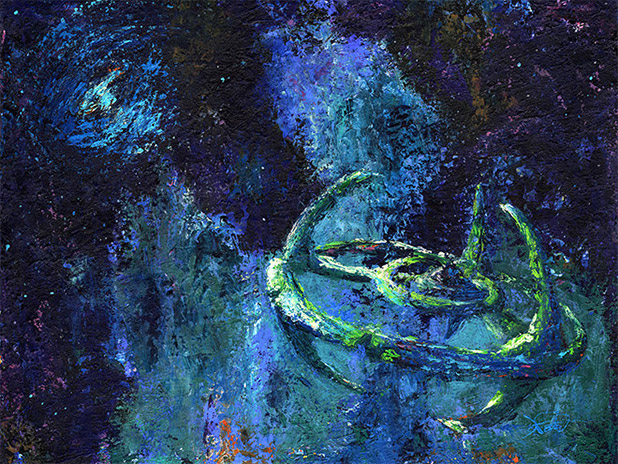 Our sister site, ByeByeRobot.com, just launched two fantastic new posters by artists Jeff Foster & Drew Johnson. In its first ever Star Trek: Deep Space Nine release, The Robot procured an impressionist style rendition of the beloved station. "Before it was DS9, it was Terok Nor" is the tagline for Jeff Foster's "Terok Nor" poster which features the station on a space field background with a subtle hint of the celestial temple.
By Captain Pyke | May 1, 2013 - 11:03 pm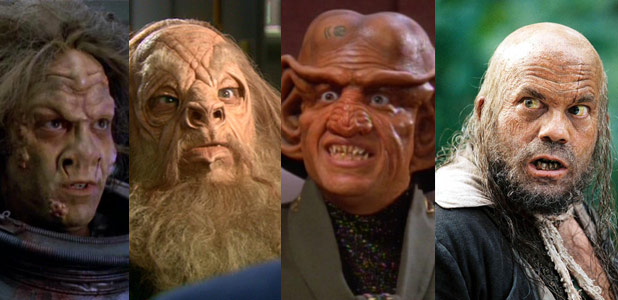 Our good buddies Scott & Miles over at The Scifi Diner Podcast just dropped another episode featuring an interview with Lee Arenberg (Grumpy from Once Upon a Time and Pintel from the Pirates of the Caribbean). Lee also has an illustrious Star Trek resume as well. Here's the break down.
By Crewman Becky | March 26, 2013 - 10:53 pm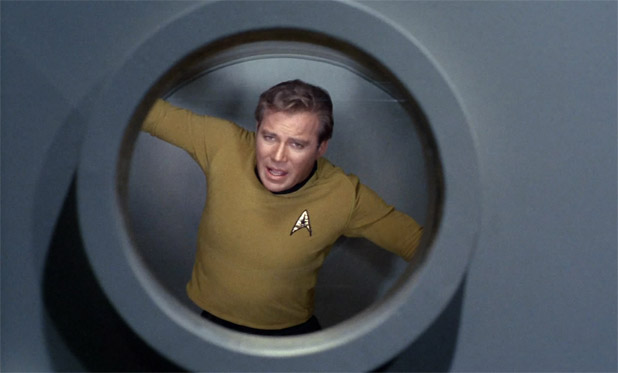 If you have already heard about Hulu's Free Star Trek Week, then you won't see this article because you've been on your couch since the announcement watching it…like we have…and are not diligently checking your interwebs. But…if you haven't heard about it, then listen up! Go grab some munchies, adjust your favorite recliner, and be prepared to enjoy non-stop Star Trek till the end of the month!!! (it deserved triple exclamation points, fer-sure)
Hulu is offering everyone free access to all Star Trek shows, in honor of The Shat's birthday.
You can watch your favorite series, or your favorite episodes…but if you've never watched (or hardly watched) Star Trek before and are overwhelmed about where to start, check out this list of excellent episodes. It pretty much hits it right on the nose with the suggestions.
By Captain Pyke | January 15, 2013 - 12:52 am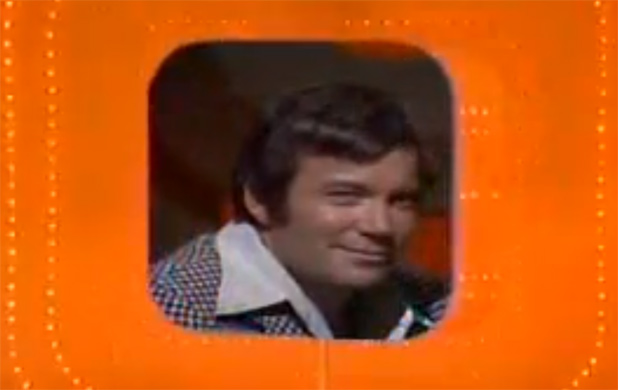 If there's one thing I love almost as much as Star Trek (besides The Rockford Files), it's Match Game. It could be any incarnation, 73, 74, 78, PM, it doesn't matter. Just give me a YouTube playlist and lots of Charles Nelson Reilly. I hear he won the Tour de France with two flat tires and a missing chain...but I digress. Recently watching an episode (or six) of Match Game, I got to thinking... Surely there are episodes of Match Game and other game shows chock full o'Trek stars. And, since we live in the future, I was able to fire up the Googles and find several episodes for all you Vulcans and Andorians alike. So, in my best Gene Rayburn, "There are so many Trek stars in these game shows [long pause] that you'll have to [BLANK]." As an added note, even though the title of this article sounds like a question from Jeopardy, this list is Alex Trebek-less. That's on principle... Enjoy.
By Captain Pyke | January 6, 2013 - 10:10 pm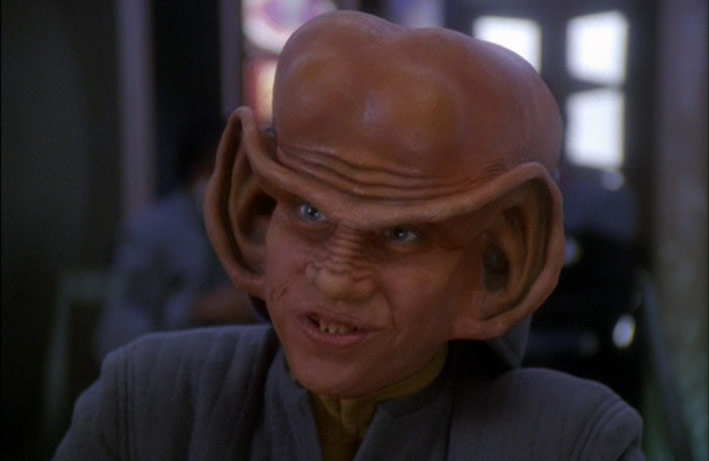 Today we'd like to give warm birthday wishes to Star Trek: Deep Space Nine's own Aron Eisenberg. As you all know, Aron played Nog for all seven seasons of DS9 and was featured in one of our favorite Trek episodes of all time, "It's Only a Paper Moon"". We got the change to talk with Aron on our Life After Trek podcast back in 2011 where he talked about his time on DS9, his videography business, his career/life strategies, and he even filled us in on his inspiration for his role in "Paper Moon".
By Captain Pyke | January 4, 2013 - 12:01 am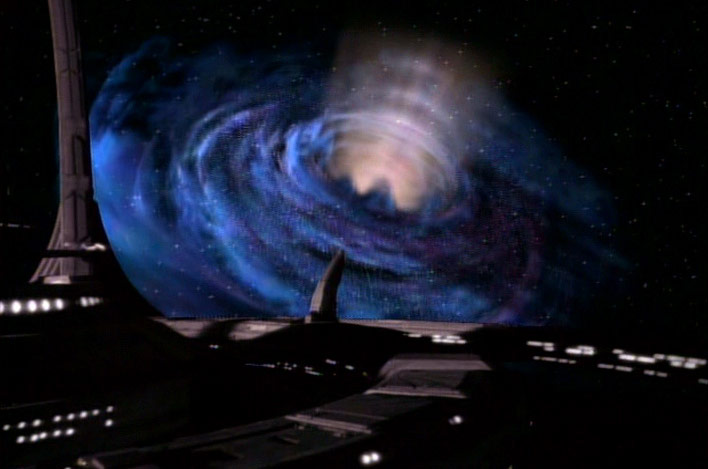 Today marks the 20th anniversary (has it really been 20 years?) of Star Trek: Deep Space Nine premiering on the small screen. 20 years, and I can still remember it fondly. I was apprehensive about the new series, like every Trek fan is about anything new entering our beloved universe, but DS9 proved to be one of my favorites. "Emissary" christened the birth of some of Trekdom's most beloved characters. We saw the Ferengi change from the occasionally annoying villains in TNG, to an endearing race of profit driven bipeds that really love Oo-mox and their families (though Quark wouldn't admit it) . We watched a father deal with the death of his wife and the responsibility of solely raising a young son. We then saw that same father become a spiritual figure to an entire planet of Bajorans. All the while, watching the station weather invasions, wars, terrorist attacks, and the deaths of some beloved residents.
By Captain Pyke | December 18, 2012 - 11:06 pm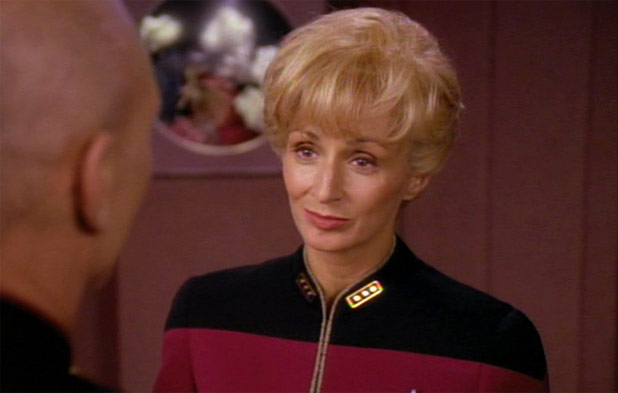 Our favorite TNG admiral and Life After Trek-er Natalija Nogulich has just released her long awaited novel "One Woman's War". The book revolves around a mother's revenge for her murdered son and is set during the Balkan civil war of the 1990's. We talked, in detail, about the book in our interview with Natalija and she describes the novel as "Very current and eternal. [the theme] is revenge versus forgiveness". The lead character flees the Balkans after her son's death, to family in New York. While with her family she learns the identity of the killer, and as Natalija describes; "she has a war within herself, a war that she just fled, and a war that cost her the life of a loved one."
By Captain Pyke | November 19, 2012 - 11:47 pm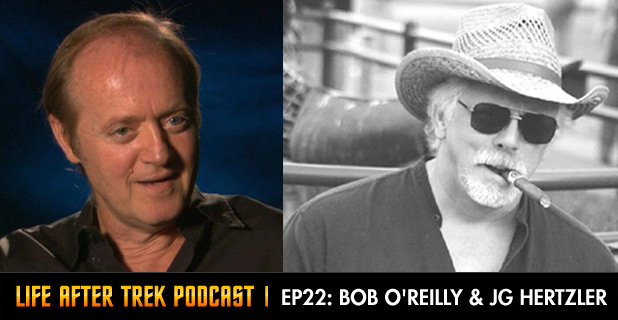 We're pleased to announce episode 22 of our "Life After Trek" podcast, featuring Robert O'Reilly & J.G. Hertzler. Many of you know them as Chancellor Gowron and General / Chancellor Martok. We would like to give a special thanks to the fine folks at Starbase Indy for hooking us up with this fantastic interview. If you're in the Indianapolis area, be sure to stop by this coming Thanksgiving weekend (November 23-25, 2012) and enjoy this fantastic fan run con. Both Bob & J.G. will be on hand in full Klingon regalia for a special panel, plus other (non-forhead ridged) events for the full run of the convention.