Star Trek: DS9
By Captain Pyke | March 11, 2012 - 11:01 pm
Our good friend and Trek author / historian extraordinaire, Larry Nemecek, just released the final video in his interview series with Ira Steven Behr. As you all know, Ira was the showrunner & executive producer for much of Deep Space Nine's 7 season run. Larry recorded the interview last year and slowly released it in a 4 part series on Youtube. Throughout the interview Larry & Ira discuss his time working on Syfy's Alphas, The 4400, and of course his time in TNG & Deep Space Nine.
By Captain Pyke | March 8, 2012 - 11:17 pm
What do a boy-genius and two Klingons have in common? Well besides the obvious (yeah, we don't get it either...) they'll be in Toronto for the 26th annual Polaris Convention this July. Wil Wheaton, J.G. Hertzler, and Robert O'Reilly are slated for the event scheduled for July 6th-8th (2012) at the Sheraton Parkway Toronto North Hotel. We'd love to make the "trek" to the Great White North, and if past Polaris Conventions are any indication, they'll be adding more guest as we draw closer to July.
By Captain Pyke | March 4, 2012 - 11:48 pm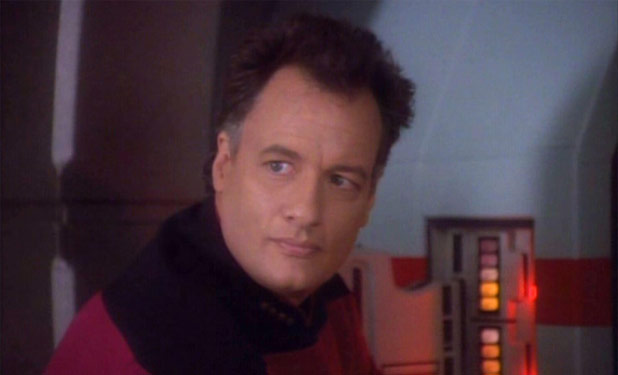 That's right kiddies, the universe's most mischievous omnipotent being is heading to The CW's The Secret Circle. John De Lancie is set to play Royce Armstrong, the powerful, yet recluse grandfather of Jake (Chris Zylka). Royce comes out of hiding to reveal disturbing conspiracy theories about the events of 16 years ago and how the present-day circle is involved.
By Crewman Becky | February 22, 2012 - 11:24 pm
Armin Shimerman will be appearing in the play, The Seagull with the Antaeus Company in North Hollywood. Previews of the play begin tomorrow, February 23rd with Opening Night on March 1st & 2nd at 8pm.
By Captain Pyke | January 25, 2012 - 10:56 pm
We're pleased to announce episode 18 of our "Life After Trek" podcast, the "R U R" Special, featuring Chase Masterson & James Kerwin. Chase & James sit down with us to talk about their new film project R.U.R. & the crowd sourced "spin-off" short R.U.R.: Genesis. A play written by Karel Capek in 1919 -- and decades ahead of its time -- R.U.R. is a sharp commentary on progress, politics, and relationships, accurately predicting advances in biotechnology and setting the tone for future science fiction masterpieces like Metropolis and Blade Runner. In this retro-futuristic adaptation of the classic play (co-written & directed by James & starring Chase) R.U.R. depicts a world populated by genetically engineered workers ("artificials") — perfect, made-to-order humans who lack fundamental rights. We've loved Yesterday Was a Lie and are really looking forward to the release of this project.
By Captain Pyke | January 19, 2012 - 10:17 pm
We're pleased to announce episode 17 of our "Life After Trek" podcast, featuring Armin Shimerman. We've been looking forward to talking to Armin since we launched Life After Trek. He was a fantastic interview and a true class act. In this episode we talk in great detail about Armin's start in Hollywood, the stage, and dive deep into his past, present, and future work. For those of you who haven't heard, Armin is also an author. Penning not only a Deep Space Nine novel about his loveable Ferengi alter ego (The 34th Rule, available in ebook & paperback), but also a science fiction series called "The Merchant Prince" (available here
). Armin is also working on a new film called the The Sublime and Beautiful, which we talked about last year, and is set to start filming this month.
By Captain Pyke | January 8, 2012 - 10:20 pm
Remember back in the late 80s / early 90s when simulator rides were all the rage? Heck, it seems that almost every theme park had one. I wanna say that it all started with Star Tours in the magic kingdom, but honestly I think it may have started with crappy sim rides at state fairs. You know the type, you sit in a tube shaped like a rocket and take an imaginary trip to Mars or through someone's GI tract. Maybe not the later, but you get the point.
By Crewman Becky | January 2, 2012 - 10:26 pm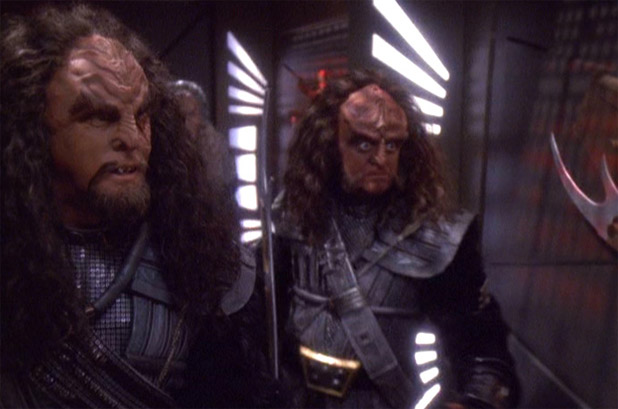 We're in a convention mood these days so tonight we're going to fill you in on another great fan run con this time located in Lake Charles, Louisiana. We know it's early, but we're trying to stay on top of events this year and give you lots of advanced notice. You have plenty of time to prepare, considering it's from June 30 – July 1, 2012.
By Captain Pyke | December 26, 2011 - 10:51 pm
Since it's premiere last month, Colm Meaney's new Drama Hell on Wheels has seen excellent ratings and reviews from critics. We just learned that the AMC series has been picked up for a second season. Hell on Wheels focuses on former Confederate soldier Cullen Bohannon, portrayed by Anson Mount, whose quest for vengeance has led him to the Union Pacific Railroad's westward construction of the first transcontinental railroad. Colm plays Thomas "Doc" Durant, a greedy entrepreneur taking full advantage of the changing times. As the railroad comes closer to completion and he becomes rich beyond his wildest dreams, he becomes more and more concerned about his place in history.