Star Trek: TNG
By Crewman Becky | December 6, 2014 - 6:23 pm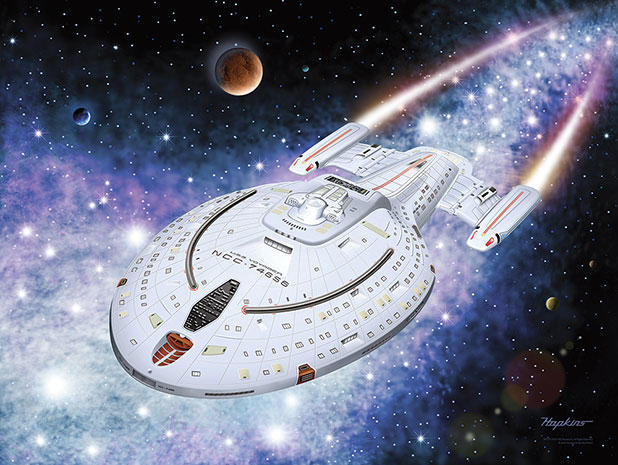 Bye Bye, Robot has announced its launch of Five new officially licensed Star Trek posters...one poster for each of the live series. As with many of Bye Bye, Robot's previous posters, all of these new posters are printed on acid-free heavyweight coverstock that is thicker than normal paper...more akin to business card thickness. Further, the acid-free nature of the paper makes them archival. These five new prints were painted by four different artists; two returning artists, and two artists who are new to Bye Bye, Robot.

By Crewman Becky | August 25, 2014 - 5:03 pm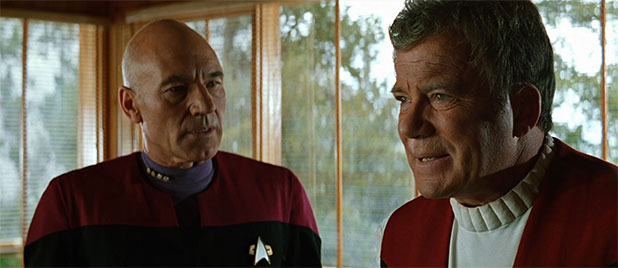 In case you haven't heard, William Shatner's Star Trek TNG Documentary 'Chaos On The Bridge' Debuts Tonight, Monday, Aug. 25, at 9 p.m. ET/MT on HBO Canada. Hey to all of our Canadian pals...you'll have to let us know how it is!!
The Toronto Sun writes;
By Crewman Becky | February 18, 2014 - 12:03 pm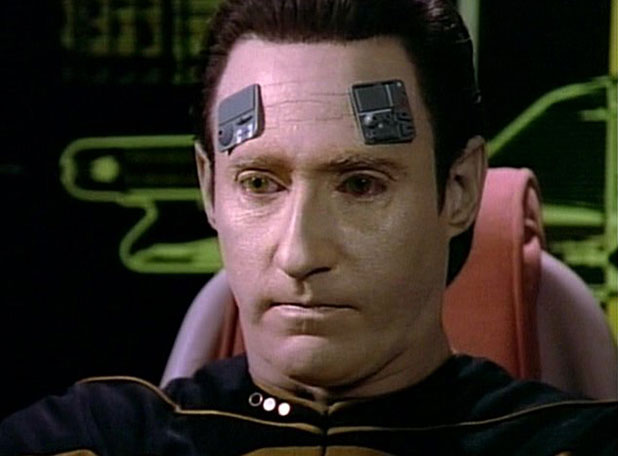 There's more Star Trek meets Star Wars talk. It's reported that at the recent Gallifrey I Convention in Los Angeles Brent Spiner may have mentioned that he's currently working on "Star Wars Rebels."
According to Carmelle Marshall who was reporting from the Gallifrey 1 Convention in Los Angeles, Brent Spiner appeared as part of the 'Young Justice' live panel event… where he and producer Greg Weisman revealed that they're currently working together on 'Star Wars Rebels'.
Entire #YoungJustice panel is jealous that @Greg_Weisman & @BrentSpiner are currently working on #StarWarsRebels. #gally1
By Karin Wellman | July 24, 2013 - 9:55 pm
The thing I love most about Star Trek is the stories it inspires in my mind. Each episode is the doorway into new story possibilities in the Star Trek universe, so I am exploring the stories that Star Trek has inspired in other people's minds looking for deeper explorations of themes and characters.
I chose Q-In-Law as my 2nd "mission" because it featured two of my favorite comedic characters, Lwaxana Troi and Q. The hilarity that my mind conjured for such an encounter convinced me that this book had to be the TNG book that I read first.
By Crewman Becky | July 23, 2013 - 10:14 pm
MAKE IT SO!!! Be part of this great effort!! There's still a little time to get in on the fun. Bring the bridge of the Enterprise-D to Vegas. Who knows...maybe traveling to Vegas will be just the thing it needs to get traveling more...next time maybe even to your neck of the galaxy woods.
By Crewman Becky | July 8, 2013 - 10:03 pm
As you well know (...anyway...I'm assuming you do...after all, your only source of online info & entertainment is us, right?... right?!?) Subspace Communique reported on the Enterprise Bridge Restoration Project back in February 2013 on "Life After Trek." Well, much has happened since then, and now, Trek Radio is teaming up with Huston Huddleston's New Starship to bring the iconic Enterprise-D bridge to Creation Entertainment's Star Trek Las Vegas convention this August. This is your chance to help bring this cool memorabilia to the Rio where you'll actually be able to sit in one of the bridge chairs, and bark, "Make it so!" or shout, "FIRE!" Don't miss out on making this dream a reality!
By Crewman Becky | June 4, 2013 - 11:24 pm
I like to personalize the stuff I use on a regular basis, to add a little touch of personality to my everyday life. Embroider my name in my gym socks. Carry a vintage Star Trek metal lunch box to work. Blow my nose in a purple checkered monogrammed hankie. So when it comes to my gaming choices, I'm no different. I don't go with the mundane…I make it my own. With that being said, one thing you already know is that I love sci-fi in general. Because of that, I currently have my Xbox Live Avatar decked out in a certain "scruffy looking smuggler" outfit from another "Starchise". Come on…no flack…it was the only thing available for what seemed like ever.
By Captain Pyke | May 1, 2013 - 11:03 pm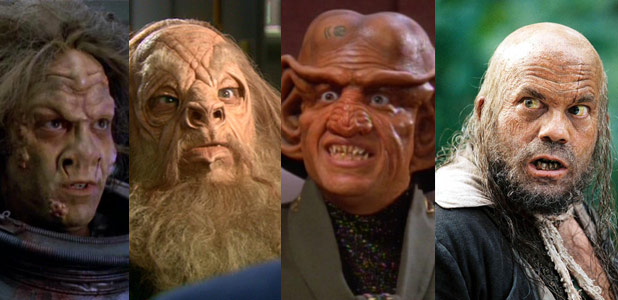 Our good buddies Scott & Miles over at The Scifi Diner Podcast just dropped another episode featuring an interview with Lee Arenberg (Grumpy from Once Upon a Time and Pintel from the Pirates of the Caribbean). Lee also has an illustrious Star Trek resume as well. Here's the break down.
By Crewman Becky | March 26, 2013 - 10:53 pm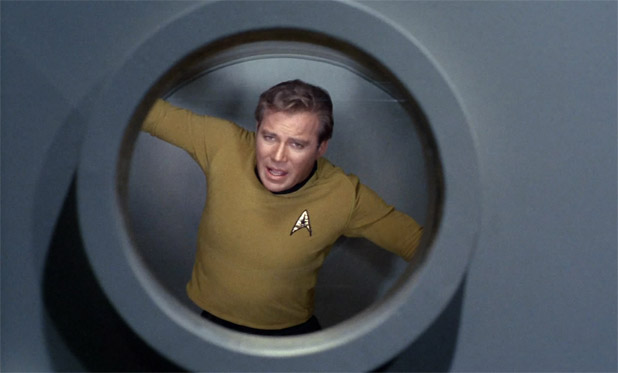 If you have already heard about Hulu's Free Star Trek Week, then you won't see this article because you've been on your couch since the announcement watching it…like we have…and are not diligently checking your interwebs. But…if you haven't heard about it, then listen up! Go grab some munchies, adjust your favorite recliner, and be prepared to enjoy non-stop Star Trek till the end of the month!!! (it deserved triple exclamation points, fer-sure)
Hulu is offering everyone free access to all Star Trek shows, in honor of The Shat's birthday.
You can watch your favorite series, or your favorite episodes…but if you've never watched (or hardly watched) Star Trek before and are overwhelmed about where to start, check out this list of excellent episodes. It pretty much hits it right on the nose with the suggestions.