Star Trek Collectibles
By Crewman Becky | December 6, 2014 - 6:23 pm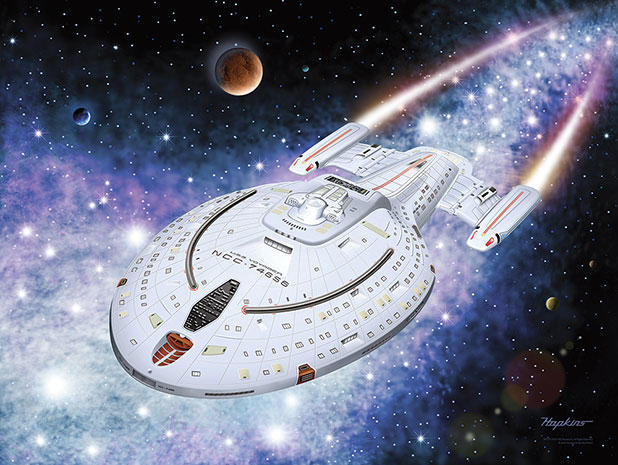 Bye Bye, Robot has announced its launch of Five new officially licensed Star Trek posters...one poster for each of the live series. As with many of Bye Bye, Robot's previous posters, all of these new posters are printed on acid-free heavyweight coverstock that is thicker than normal paper...more akin to business card thickness. Further, the acid-free nature of the paper makes them archival. These five new prints were painted by four different artists; two returning artists, and two artists who are new to Bye Bye, Robot.

By Crewman Becky | September 1, 2013 - 9:37 pm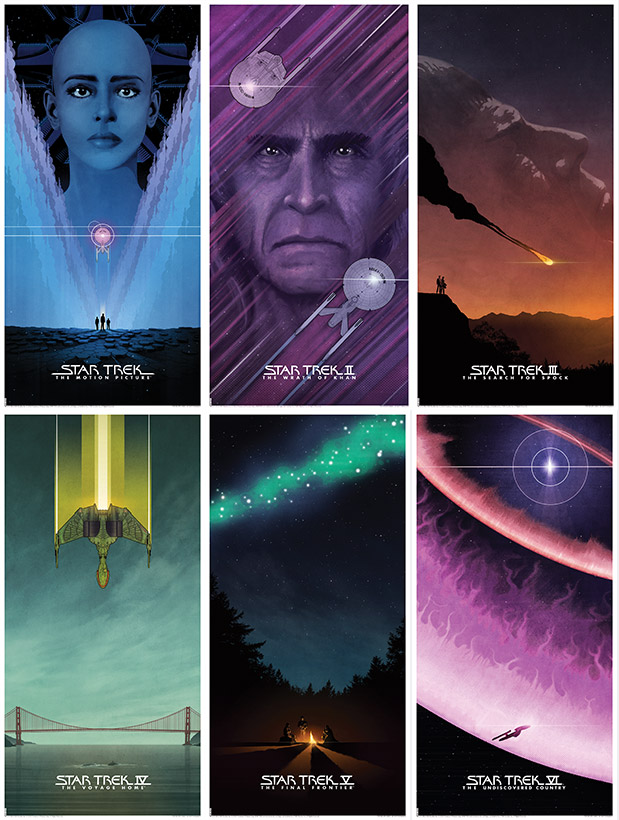 We're super stoked to announce the launch of Bye Bye, Robot's newest prints. Six new TOS lithographs!
These new posters, by artist Matt Ferguson, are inspired by all of The Original Series movies, and every one is a unique visual representation of the story told within the films.
By Captain Pyke | June 18, 2013 - 10:52 pm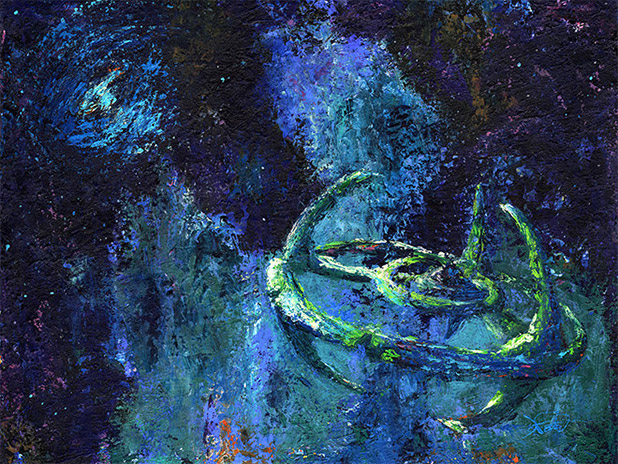 Our sister site, ByeByeRobot.com, just launched two fantastic new posters by artists Jeff Foster & Drew Johnson. In its first ever Star Trek: Deep Space Nine release, The Robot procured an impressionist style rendition of the beloved station. "Before it was DS9, it was Terok Nor" is the tagline for Jeff Foster's "Terok Nor" poster which features the station on a space field background with a subtle hint of the celestial temple.
By Captain Pyke | May 21, 2013 - 10:42 pm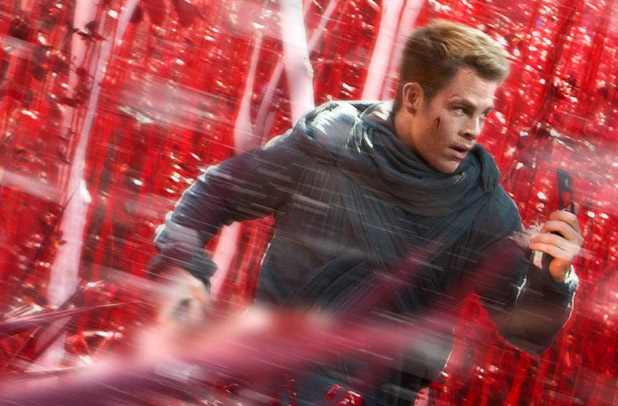 The fine folks at Quantam Mechanix just released a bevy of new Star Trek Into Darkness screen authentic replicas. In fact, if you've seen Into Darkness, then you've also seen the new replicas. QMx worked closely with Paramount and Bad Robot to provide the screen used phasers, newly designed Starfleet Academy class ring, uniform badges, and the History of Starflight model collection seen in Admiral Marcus' office. Anyone else see Peter Weller walk past the NX-01? I nearly shouted in the movie theater.
By Crewman Becky | April 17, 2013 - 8:54 pm

That's right you guys, the old girl is struttin' her stuff in this gorgeous new poster by artist Mark Brayer, and published by Bye Bye, Robot. U.S.S. Enterprise is the second poster in Brayer's vintage ships series for Bye Bye, Robot. Brayer's love of book cover art from the mid to late 1900s is the basis for the retro design of this new ship's portrait poster.
By Crewman Becky | March 11, 2013 - 11:23 pm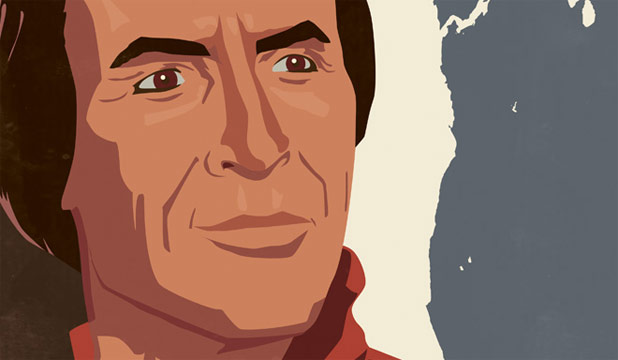 Hi-ya folks. Gather up around the fireplace and I'll tell you a story about a young augment, tyranny and the repercussions from a giant ego through space and time. No I'm not talking about Lady Gaga; I'm talking about Khan, of course.
By Crewman Becky | January 15, 2013 - 11:44 pm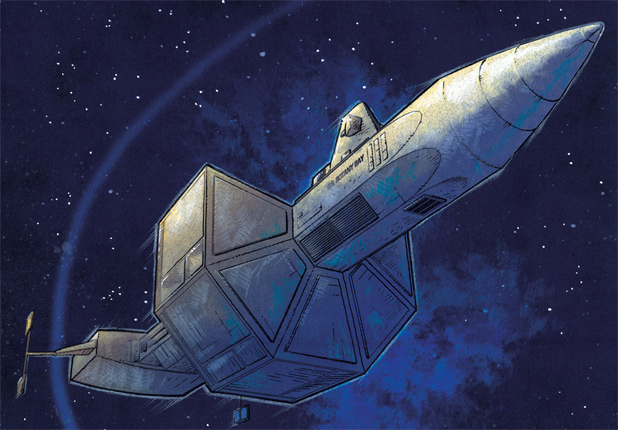 Look out Khan! We've got your ship! …and now you, at home, can have it too. We're very pleased to announce Bye Bye Robot's newest officially licensed Star Trek poster release, "SS Botany Bay" by illustrator Mark Brayer.
By Crewman Becky | November 25, 2012 - 1:14 pm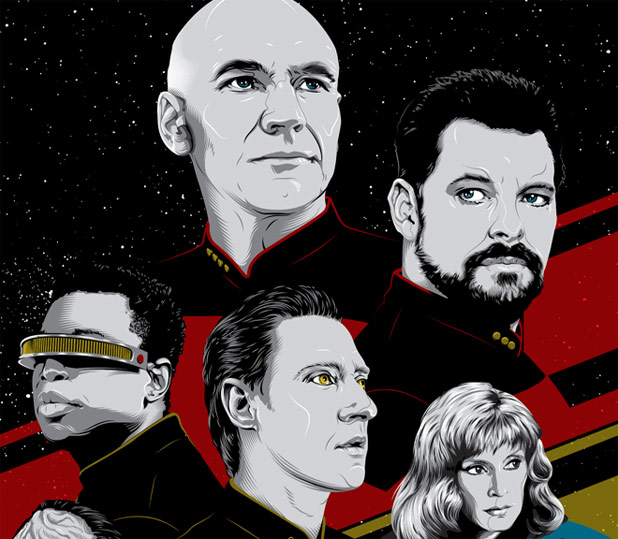 Subspace Communique's sister site, Bye Bye, Robot announces FREE SHIPPING on orders of 2 or more posters. In honor of Cyber Monday this sale starts NOW (noon Sunday the 25th), and runs through Monday. Act fast to take advantage of the free shipping.
By Captain Pyke | May 13, 2012 - 10:40 pm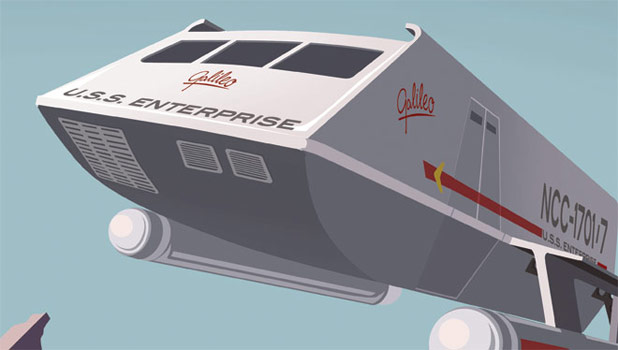 Subspace Communique's sister-site Bye Bye Robot, purveyor of fine art from the future, just launched a brand new poster and sticker pack designed and illustrated by famed artist Steve Thomas. Many of you know Steve from his other illustrative work including licensed popular Star Wars and video game posters. The new artwork features the iconic shuttlecraft Galileo from TOS in die cut vinyl sticker form and a 1930's style WPA poster beckoning Federation tourists to Cestus III and calling cadets to join the Shuttle Crew Service.