star trek fine art
By Crewman Becky | September 1, 2013 - 9:37 pm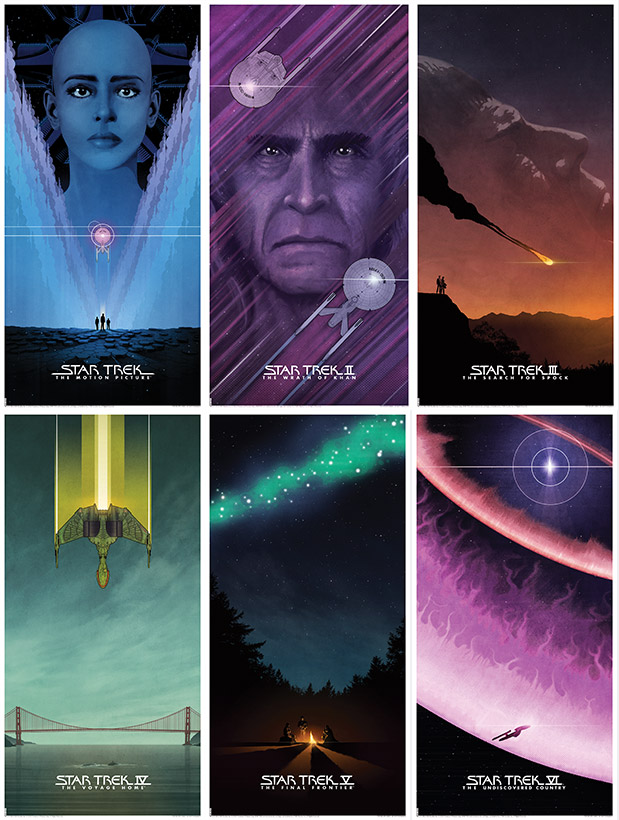 We're super stoked to announce the launch of Bye Bye, Robot's newest prints. Six new TOS lithographs!
These new posters, by artist Matt Ferguson, are inspired by all of The Original Series movies, and every one is a unique visual representation of the story told within the films.
By Crewman Becky | March 1, 2012 - 12:23 am
I know that technically I'm the artist, but the head honcho is busy right now recording a podcast, and somebody's got to tell you guys that we have a new, fully licensed, Star Trek Fine Art site called Bye Bye Robot. We're extremely excited to announce its official launch, today Feburary 29th, 2012. Leap Year…what better time is there for a time traveling robot to announce his appearance on the scene, than a day that only comes around once every four years?