Star Trek: Enterprise
By Crewman Becky | December 6, 2014 - 6:23 pm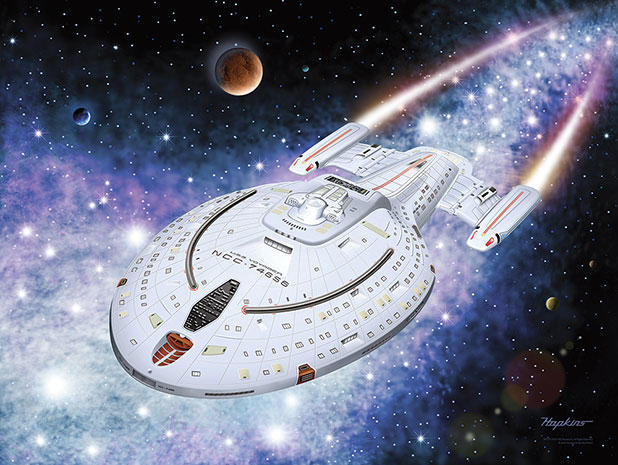 Bye Bye, Robot has announced its launch of Five new officially licensed Star Trek posters...one poster for each of the live series. As with many of Bye Bye, Robot's previous posters, all of these new posters are printed on acid-free heavyweight coverstock that is thicker than normal paper...more akin to business card thickness. Further, the acid-free nature of the paper makes them archival. These five new prints were painted by four different artists; two returning artists, and two artists who are new to Bye Bye, Robot.

By Captain Pyke | May 12, 2013 - 11:08 pm
Scott & Miles over at the SciFi Diner Podcast have been on quite the Trek winning streak lately. Last week they featured Trek quest star Lee Arenberg and now Dr. Phlox drops by the diner for a chat. That's right, Life After Trek-er John Billingsley and his wife Bonita Friedericy (General Beckman, Chuck) where recent guests at the 2013 Fairpoint Convention and Scott & Miles had the pleasure of interviewing both of them.
By Captain Pyke | May 1, 2013 - 11:03 pm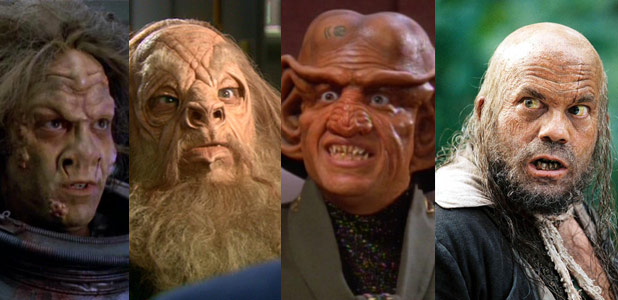 Our good buddies Scott & Miles over at The Scifi Diner Podcast just dropped another episode featuring an interview with Lee Arenberg (Grumpy from Once Upon a Time and Pintel from the Pirates of the Caribbean). Lee also has an illustrious Star Trek resume as well. Here's the break down.
By Crewman Becky | April 3, 2013 - 11:35 pm
We've loved Scott Bakula since (at least) his time on Quantum Leap and then even more so on Enterprise, so when we came across a great interview with him by Hero Complex, LA Times we had to tell you guys about it.
By Crewman Becky | March 26, 2013 - 10:53 pm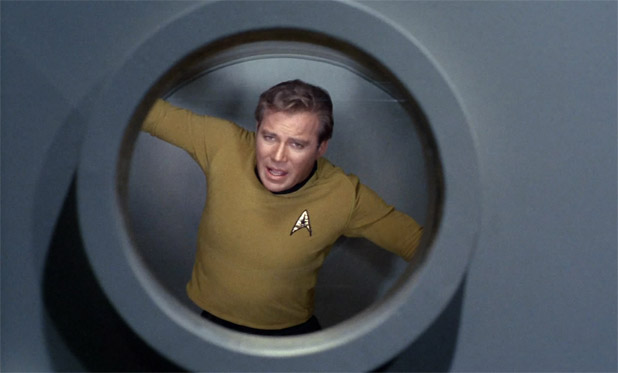 If you have already heard about Hulu's Free Star Trek Week, then you won't see this article because you've been on your couch since the announcement watching it…like we have…and are not diligently checking your interwebs. But…if you haven't heard about it, then listen up! Go grab some munchies, adjust your favorite recliner, and be prepared to enjoy non-stop Star Trek till the end of the month!!! (it deserved triple exclamation points, fer-sure)
Hulu is offering everyone free access to all Star Trek shows, in honor of The Shat's birthday.
You can watch your favorite series, or your favorite episodes…but if you've never watched (or hardly watched) Star Trek before and are overwhelmed about where to start, check out this list of excellent episodes. It pretty much hits it right on the nose with the suggestions.
By Captain Pyke | September 4, 2012 - 10:31 pm
We're pleased to announce episode 20 of our "Life After Trek" podcast, featuring Michael DeMeritt. Many of you know Michael from his time on the full run of both Star Trek: Voyager & Star Trek: Enterprise as First / Second Assistant Director. He also worked, most recently, on hit shows like ABC Family's Make It or Break It, Showtime's Californication, NBC's Las Vegas, and many others. We met him at BayouCon 2012 in Lake Charles, Louisiana and got the chance to experience his inside Star Trek panels featuring many never-before-seen photos & stories. We knew, then and there, that he would be an excellent guest on "Life After Trek".
By Captain Pyke | July 4, 2012 - 11:17 pm
Former ship's doctor and Life After Trek-er, John Billingsley, is set to star in a new play starting July 28th in Pasadena, California called The Government Inspector. The play is a brand new adaptation of Nikolai Gogol's work. Adapted by (and with original songs from) Oded Gross, the play is re-envisioned as a cutting, tragic farce with influences from Monty Python and Brazil. The play centers around corrupt, self-seeking officials of a small town in Tzarist Russia which mistake a penniless clerk for a government inspector. The new adaptation will launch at the Boston Court on July 28th, running through August 26th.
By Captain Pyke | June 16, 2012 - 10:09 pm
The Vegas bound former captain of the NX-01 is set to co-star in the Liberace biopic Behind the Candelabra. The new film stars Michael Douglas as Liberace and co-stars Matt Damon, Dan Aykroyd, and Debbie Reynolds. According to Variety, Scott will play Liberace's friend Bob Black, the choreographer who introduced Lee (as his friends would call him) to his longtime boyfriend Scott Thorson. Directed by Steven Soderbergh, Behind the Candelabra will premiere on HBO and will be released in theaters outside of the US & Canada markets. Filming is set to begin this summer.
By Captain Pyke | May 22, 2012 - 10:53 pm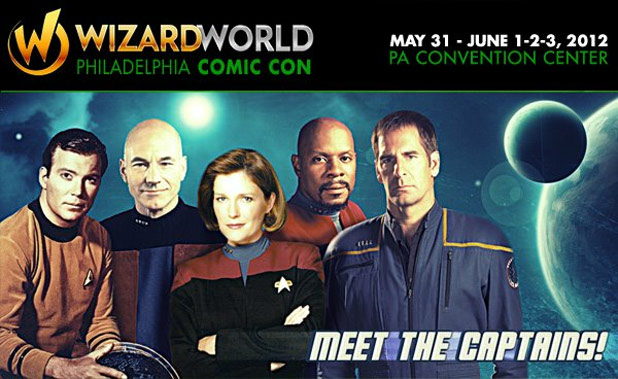 We've said it before and we'll say it again, we love Wizard World Comic Cons. They run some of the best conventions in the business. It seems that their world famous Philadelphia Comic Con is shaping up to be, not only a well run convention, but also a Trek fan's dream come true. All five captains are signed on as guests for the upcoming, May 31st through June 3rd convention. That's right woodchuck-chuckers, William Shatner, Patrick Stewart, Avery Brooks, Kate Mulgrew, & Scott Bakula are beaming down to the city of brotherly love. Really, you could say 6 captains will be on board since Chris Hemsworth will also be a featured guest. Chris plays Thor in all the Marvel awesomeness that's going on lately, but he also played George Kirk. He was captain of the USS Kelvin for 12 minutes, after all...