John Billingsley
By Captain Pyke | May 12, 2013 - 11:08 pm
Scott & Miles over at the SciFi Diner Podcast have been on quite the Trek winning streak lately. Last week they featured Trek quest star Lee Arenberg and now Dr. Phlox drops by the diner for a chat. That's right, Life After Trek-er John Billingsley and his wife Bonita Friedericy (General Beckman, Chuck) where recent guests at the 2013 Fairpoint Convention and Scott & Miles had the pleasure of interviewing both of them.
By Captain Pyke | July 4, 2012 - 11:17 pm
Former ship's doctor and Life After Trek-er, John Billingsley, is set to star in a new play starting July 28th in Pasadena, California called The Government Inspector. The play is a brand new adaptation of Nikolai Gogol's work. Adapted by (and with original songs from) Oded Gross, the play is re-envisioned as a cutting, tragic farce with influences from Monty Python and Brazil. The play centers around corrupt, self-seeking officials of a small town in Tzarist Russia which mistake a penniless clerk for a government inspector. The new adaptation will launch at the Boston Court on July 28th, running through August 26th.
By Crewman Becky | December 3, 2011 - 9:22 pm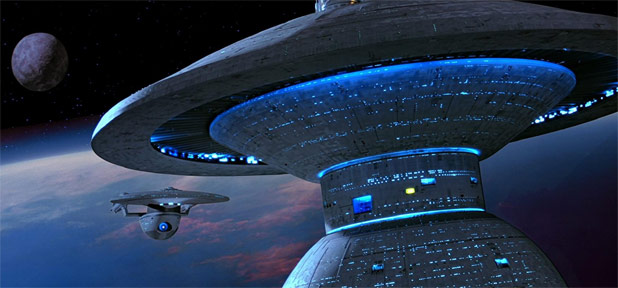 With next weekend (December 9-11) almost upon us, Starbase Indy is approaching at warp speed. The official schedule is up online and ready for giddy excitement. With most of the guests appearing both Saturday and Sunday it's sure to be an awesome show.
By Crewman Becky | November 7, 2011 - 11:09 pm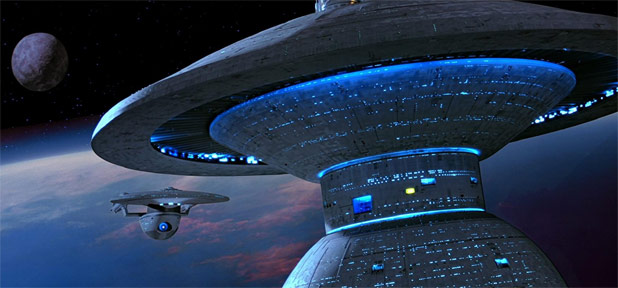 You say you haven't heard of Starbase Indy yet? You should have! We attended last year's convention and supplied live coverage to all of our readers. Oh, you weren't reading our site yet last November? ...ok I guess you get a pass on that one, but you don't have an excuse to be in the dark any longer.
Starbase Indy is an awesome fan run convention that is held every year around Thanksgiving. They get fabulous guests and put on one of the most interactive events we've seen. If you've yet to attend, their convention isn't a 9 to 5 deal where you go home early. It's what I like to call a fully immersive experience. They provide workshops, vendor access, fun events, and of course plenty of celebrity goodness practically around the clock, for kids as well as "grups."
By Captain Pyke | November 5, 2011 - 7:50 pm
We're pleased to announce the fifteenth episode of our "Life After Trek" podcast, featuring John Billingsley. We would like to thank the folks from Starbase Indy for hooking us up with John's interview. Many of you remember that we covered the Starbase Indy convention last year and that we had a blast meeting all of the lovely Trek fans of Indianapolis. In this episode we talk in depth about John's long career in Hollywood as well as some inside baseball topics about the business they call show. Of course, we also talk about John's tenure aboard the NX-01 as the venerable Dr. Phlox.
By Captain Pyke | November 20, 2010 - 8:59 pm
We are big fans of Edgar Allan Poe and we especially love it when Star Trek cast members take on projects that involve the master of the Macabre. Most recently we reported on Jeffrey Combs playing Poe in a one man show called "Nevermore: An Evening With Edgar Allan Poe". It appears though that Jeffrey is not the only Trek star to dabble in the macabre. Our lovable Dr. Phlox from Enterprise has recorded an audio drama based around the Poe short story "The Fall of the House of Usher". Joining John Billingsley in the audio drama cast are; Kevin Sorbo (Hercules, Andromeda), Jim O'Rear (The Dead Matter, Day Of The Dead), and Bonnie Friedericy (Chuck).
By Captain Pyke | August 22, 2010 - 10:25 pm
Catchy title, eh? We spent a good deal of our evening coming up with that little gem. We'll maybe not the whole evening... Anyway, since we've started re-watching "Enterprise" from the very beginning, we've fallen in love with Dr. Phlox, all over again. At the moment, and this could change at anytime, Phlox has become our favorite Trek doc. Not that we don't love Bones, The EMH, Dr. Bashir, & Dr. Crusher (well maybe not Crusher).