Tony Todd
By Crewman Becky | December 3, 2011 - 9:22 pm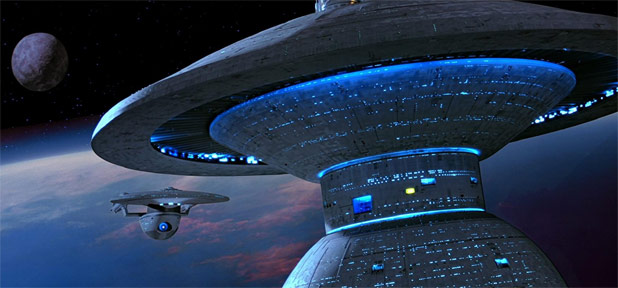 With next weekend (December 9-11) almost upon us, Starbase Indy is approaching at warp speed. The official schedule is up online and ready for giddy excitement. With most of the guests appearing both Saturday and Sunday it's sure to be an awesome show.
By Crewman Becky | November 7, 2011 - 11:09 pm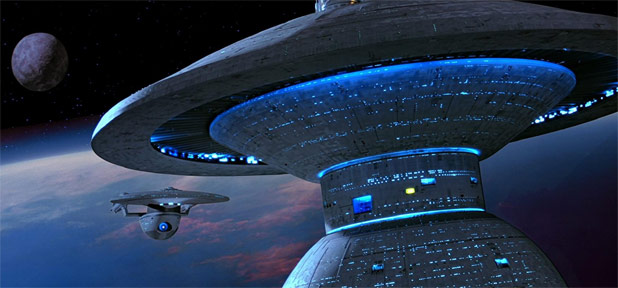 You say you haven't heard of Starbase Indy yet? You should have! We attended last year's convention and supplied live coverage to all of our readers. Oh, you weren't reading our site yet last November? ...ok I guess you get a pass on that one, but you don't have an excuse to be in the dark any longer.
Starbase Indy is an awesome fan run convention that is held every year around Thanksgiving. They get fabulous guests and put on one of the most interactive events we've seen. If you've yet to attend, their convention isn't a 9 to 5 deal where you go home early. It's what I like to call a fully immersive experience. They provide workshops, vendor access, fun events, and of course plenty of celebrity goodness practically around the clock, for kids as well as "grups."
By Crewman Becky | May 26, 2011 - 10:58 pm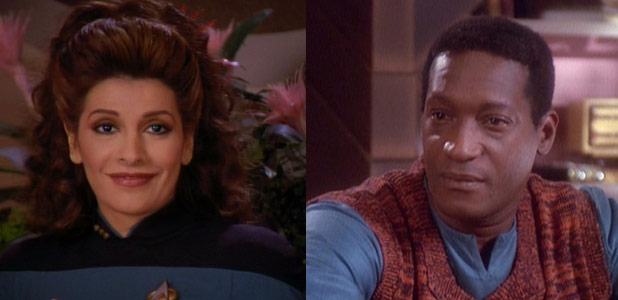 Get your party hats on and head to Houston, cuz Comicpalooza is happening this weekend! You'll get a chance to see, hear, and meet Marina Sirtis (Next Gen) and Tony Todd (Next Gen, DS9, Voy) over a fantabulous three day weekend.
In addition to the Trek representation they have a ton of other guests including; Edward James Olmos (Battlestar Galactica), Sean Maher (Firefly/Serenity), Meaghan Rath (Being Human), Sam Tramell (True Blood), and many many more. You say, "Who's gonna be there?!"
By Crewman Becky | April 19, 2011 - 10:45 pm
So you saw the reminder about Dallas Comic Con, the other day…now here's the 2nd part of the Texas convention double-header this May! Next Gen's very own counselor Troi is going to be meeting, talking with, and signing autographs for Houston area fans at Comicpalooza May 27-29. Hmmm…do you think she'll be wearing her jumpsuit? Well, even if she's not, we can't wait to see her and hear what she has to say. It will be a true treat seeing her for the first time.
By Captain Pyke | February 11, 2011 - 11:52 pm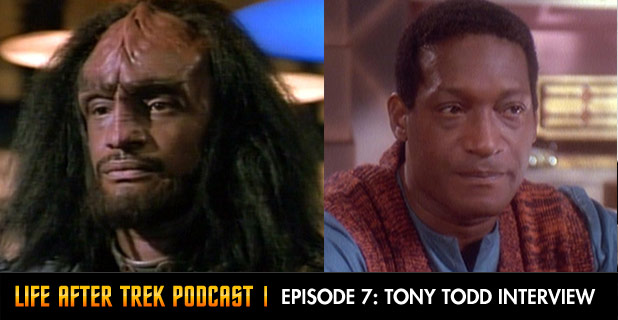 We're pleased to announce the seventh episode of our "Life After Trek" podcast, featuring Tony Todd. If you have a pulse and breathe oxygen, then you're probably familiar with Tony's work. He's been in over 90+ films including Platoon, The Crow, The Rock, The Candyman Series, Final Destination, & Transformers: The Fallen. He's also been in numerous television series including 3 of the 5 Star Trek Series in existence.
Tony is probably best know in the Trek Universe as Worf's brother Kurn who made his first appearance in Star Trek: The Next Generation and then on to Star Trek: Deep Space Nine. Tony also played an Alpha Hirogen in Star Trek: Voyager. This interview was extremely special to us because of his work in the DS9 episode "The Visitor". Which we consider it to be the best episode of Television...ever.
By Captain Pyke | February 6, 2011 - 11:24 pm
A Houston Texas area convention nearly slipped past our radar, with Marina Sirtis & Tony Todd listed as guests! Called Comicpalooza, the Houston based convention started in 2008 as a simple signing event set to coincide with the release of "The Dark Knight". In 2009, it grew to a two-day comic book festival set in a local mall, focusing on promoting creators, connecting with the media, and fostering new growth in the fanbase. In 2010, Comicpalooza moved to the George R. Brown Convention Center as a multi-format convention celebrating not just comics, but also sci-fi and fantasy, horror, steam punk, New Media, movies, film, and gaming of all types.