Star Trek Into Darkness
By Crewman Becky | September 7, 2014 - 4:01 pm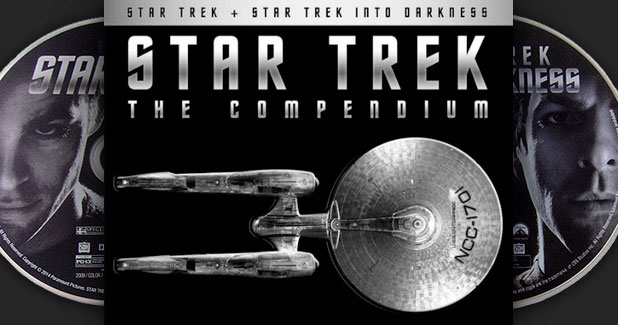 Releasing on September 9th, a new blu-ray box set called Star Trek: The Compendium contains both new movies Star Trek and Star Trek Into Darkness plus tons of bonus features including IMAX footage and a behind the scenes gag reel with the cast and crew having fun on the set.
You can (pre)order all the Trek-awesomeness here
.
Check out a bit of that gag reel, below:
(Source: IGN.com and CinemaBlend)
By Jerad Formby | May 29, 2013 - 1:15 pm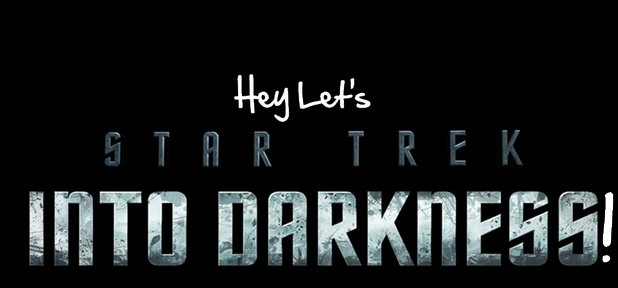 In order to understand Hey Let's Star Trek! into Dahhhkness, our dear readers may need just a little bit of back story. Hey Star Trek! was a Star Trek and Media blog that started a long time ago in the city of Las Vegas and it was the blog over at Trekcast.com.
By Crewman Becky | May 28, 2013 - 10:25 pm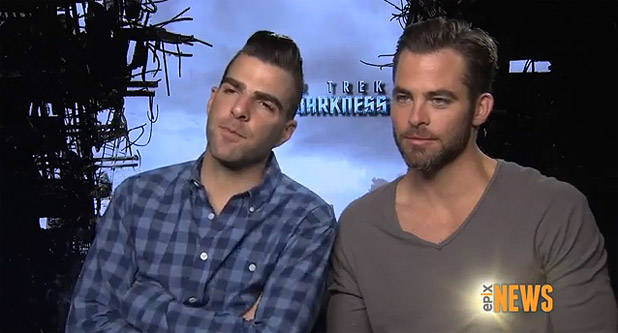 Here's a funny clip from EPIX's time spent with the cast of Star Trek Into Darkness. They decided to see if they could stump the actors by giving them two names and then seeing if they could correctly identify which was the Star Trek character name, and which was the IKEA product name.
By Captain Pyke | May 21, 2013 - 10:42 pm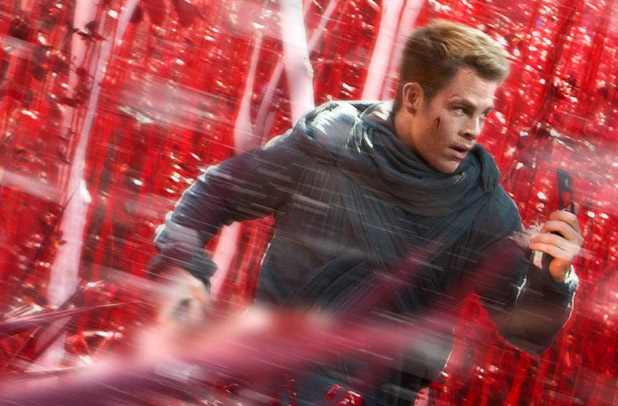 The fine folks at Quantam Mechanix just released a bevy of new Star Trek Into Darkness screen authentic replicas. In fact, if you've seen Into Darkness, then you've also seen the new replicas. QMx worked closely with Paramount and Bad Robot to provide the screen used phasers, newly designed Starfleet Academy class ring, uniform badges, and the History of Starflight model collection seen in Admiral Marcus' office. Anyone else see Peter Weller walk past the NX-01? I nearly shouted in the movie theater.
By Adam Cohen | May 20, 2013 - 10:04 pm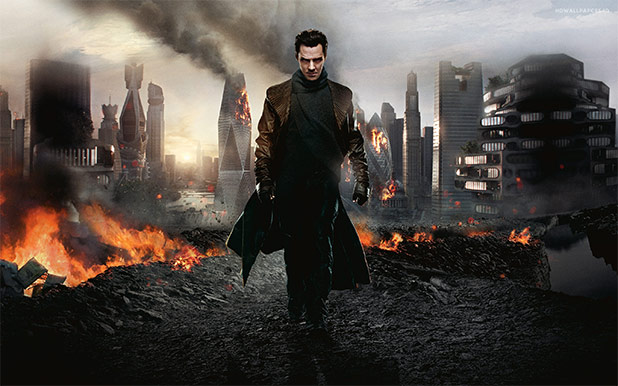 [WARNING! SPOILERS AHEAD]
About three weeks before STAR TREK INTO DARKNESS (STID) was released in the U.S., I shamelessly tracked down posts on Trek message boards for any single spoiler review following the initial press screenings. I wanted to know the truth behind everything: John Harrison, whether the Enterprise is destroyed and what about those pesky Klingons?
I got a lot more than I expected from a couple of reviews that gave excruciatingly detailed scene-by-scene breakdowns of the entire film. As I scanned the posts, my eyes began to widen at the most unbelievable (and at the time unforgiveable) revelations: Kirk dies saving the Enterprise, the death scene from THE WRATH OF KHAN (TWOK) is reversed and Spock screams Khan. I declared this movie a complete failure in that moment.
I kept this knowledge to myself among my friends. I was committed to see this disaster regardless of what I had read; I purchased my advance tickets in February, I never missed a STAR TREK movie in the theaters since I was old enough to decide I wanted to see STAR TREK (for the record, STAR TREK III: THE SEARCH FOR SPOCK rocked my seven year-old brain). I gave up hope for this film and I had negative expectations going in.
By Crewman Becky | May 3, 2013 - 11:50 pm
With the London premiere of Star Trek Into Darkness happening today, we thought you might like to see some cool pics and video of all the excitement. Be sure to check out the links to the full galleries of photos.
By Captain Pyke | April 22, 2013 - 9:37 pm
First up, Acer is launching a brand new Windows 8 based laptop that is being advertised with helpful footage from Star Trek Into Darkness. Under the tagline "Explore Beyond Limits with Acer and Star Trek Into Darkness.", the new commercials are featuring harrowing shots from the new film with accompanying images of the new notebook computer. Check out the spots below, three in all.
By Crewman Becky | April 16, 2013 - 10:10 pm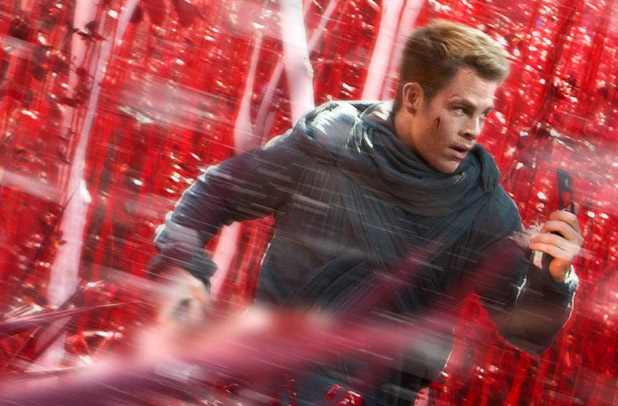 Just like the header says, there's a new Star Trek Into Darkness trailer out today, and whoa Nellie, it's a doozie. I can't wait to get my peepers on this movie! ...like you didn't know...
What I didn't mention in the title is that the Kirk poster is finally released making the Into Darkness posters an even four. You can check them out here.
By Crewman Becky | April 10, 2013 - 9:12 pm
We already knew there were a ton of Star Trek fans in the world, but if you need proof, how about this? So many people tried to buy tickets to the "early" UK screening (UK debuts on May 9th) that the IMAX website crashed