J.J. Abrams
By Adam Cohen | May 20, 2013 - 10:04 pm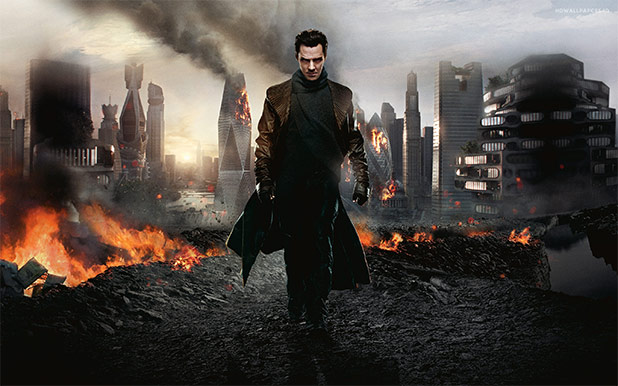 [WARNING! SPOILERS AHEAD]
About three weeks before STAR TREK INTO DARKNESS (STID) was released in the U.S., I shamelessly tracked down posts on Trek message boards for any single spoiler review following the initial press screenings. I wanted to know the truth behind everything: John Harrison, whether the Enterprise is destroyed and what about those pesky Klingons?
I got a lot more than I expected from a couple of reviews that gave excruciatingly detailed scene-by-scene breakdowns of the entire film. As I scanned the posts, my eyes began to widen at the most unbelievable (and at the time unforgiveable) revelations: Kirk dies saving the Enterprise, the death scene from THE WRATH OF KHAN (TWOK) is reversed and Spock screams Khan. I declared this movie a complete failure in that moment.
I kept this knowledge to myself among my friends. I was committed to see this disaster regardless of what I had read; I purchased my advance tickets in February, I never missed a STAR TREK movie in the theaters since I was old enough to decide I wanted to see STAR TREK (for the record, STAR TREK III: THE SEARCH FOR SPOCK rocked my seven year-old brain). I gave up hope for this film and I had negative expectations going in.
By Captain Pyke | April 9, 2013 - 9:07 pm
Star Trek writer Roberto Orci is an admitted Trek fan. He and Alex Kurtzman penned both Star Trek 2009 and the upcoming Star Trek Into Darkness for director J.J. Abrams. When Roberto was asked about his thoughts on J.J. helming both the Trek & Wars franchises he mentioned feeling a disturbance in the force.
By Captain Pyke | March 24, 2013 - 11:00 pm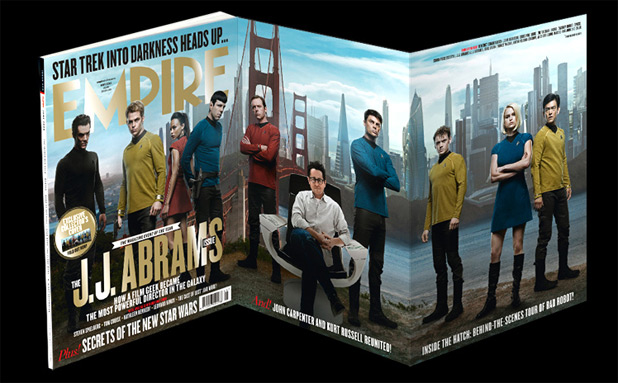 Empire magazine just released photos of its May issue cover featuring Star Trek Into Darkness cast and crew. In a first ever three page fold-out cover, the magazine features the main crew of the J.J.-prise with Alice Eve, Benedict Cumberbatch, and the director himself parked in the captain's chair. The magazine will be available March 28th and will feature a full 75 pages about J.J. and his "Star" franchises. You can get your copy from newsstands everywhere, online, or via your mobile devices. Any news on Khan, Klingons, or Robocop? Not yet, but we'll keep you posted.
By Captain Pyke | February 7, 2013 - 11:27 pm
Looks like the folks over at Entertainment Weekly have been privy to another Into Darkness exclusive, or exclusives, as the case may be. In the FEB 15, 2013 print & digital issues, EW is showcasing several new sneak peak images of the upcoming J.J. Abrams sequel.
By Captain Pyke | January 24, 2013 - 8:07 pm
Okay, so this is the second article I've written in so many months about that other "star" franchise. Let me set the record straight, I dig Star Wars too. In fact, I love Empire... both the Queensryche album and the Star Wars movie. So, when the news came through the tubes today that J.J. "will" direct the Episode VII, I got kinda excited. I was hoping for Joss Whedon, but what's a brother gonna do?
By Captain Pyke | December 29, 2012 - 11:09 pm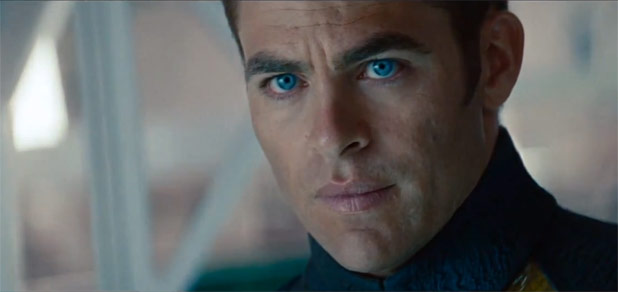 In an incredible act of kindness, Star Trek Into Darkness director J.J. Abrams grants the dying wish of a cancer patient. J.J. is going to arrange a screening of Star Trek Into Darkness for the terminally ill Trek fan. Originally posted on Reddit, the unnamed person is described as a 41 year-old husband who's survived various types of cancer only to be stricken with a very rare tumor that is destroying his liver. Check out the original Reddit post below.
By Captain Pyke | December 27, 2012 - 11:57 pm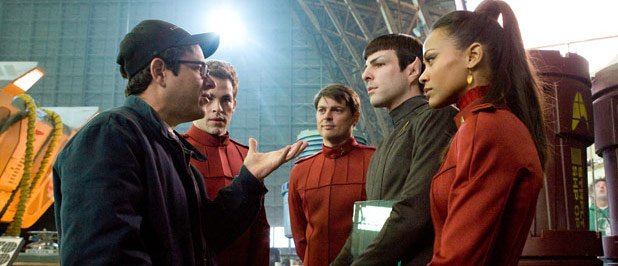 In an interview with Empire, J.J. Abrams revealed that he was asked early on to helm the new Star Wars movie Episode VII. J.J. wants to remain "loyal" to trek and considers himself too much of Star Wars fan to helm its next incarnation.
By Captain Pyke | December 19, 2012 - 3:06 pm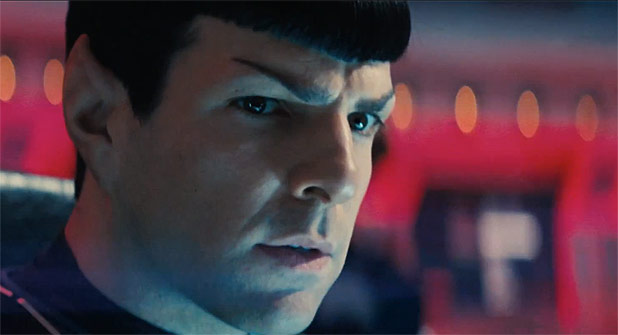 Yeah, I'm stoked and can't wait for May to get here. I've completely given up on seeing Darkness without most of the film being spoiler'd (uh, spoiled, spoiler-ed)... Who was I kidding, anyway? I run a Trek culture website for Pete's sake... With that said, Paramount and Bad Robot just dropped a brand new trailer on the tubes and it's choke full of Captain Pike's distinct voice and pathos. A couple things to note about the new trailer: First, Chekov is in a red tunic and running through engineering. Second, Kirk is wielding a phaser rifle. Yup, I'm on board. Check it out below.
By Captain Pyke | December 10, 2012 - 11:39 pm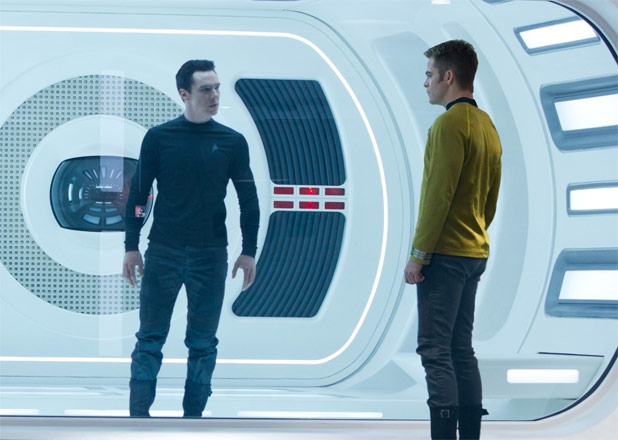 Yeah, we've guessed Gary Mitchell. Sure, we've said Landru or The Doomsday Machine. Heck, we've even thrown around The Horta, but who the heck is John Harrison? According to a recently released Paramount publicity still, that's who Benedict Cumberbatch is playing in Star Trek Into Darkness. Okay, okay, we get it. Maybe it's more of J.J's skillful subterfuge. Maybe it was released just to get the blogosphere (I so hate that word) whirring. Well, guess what kids? It worked.