Bruce Greenwood
By Adam Cohen | May 20, 2013 - 10:04 pm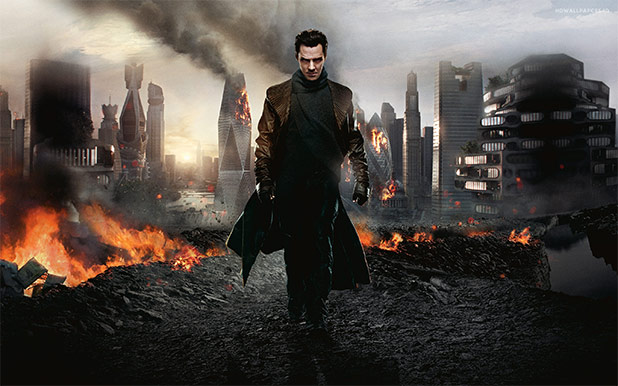 [WARNING! SPOILERS AHEAD]
About three weeks before STAR TREK INTO DARKNESS (STID) was released in the U.S., I shamelessly tracked down posts on Trek message boards for any single spoiler review following the initial press screenings. I wanted to know the truth behind everything: John Harrison, whether the Enterprise is destroyed and what about those pesky Klingons?
I got a lot more than I expected from a couple of reviews that gave excruciatingly detailed scene-by-scene breakdowns of the entire film. As I scanned the posts, my eyes began to widen at the most unbelievable (and at the time unforgiveable) revelations: Kirk dies saving the Enterprise, the death scene from THE WRATH OF KHAN (TWOK) is reversed and Spock screams Khan. I declared this movie a complete failure in that moment.
I kept this knowledge to myself among my friends. I was committed to see this disaster regardless of what I had read; I purchased my advance tickets in February, I never missed a STAR TREK movie in the theaters since I was old enough to decide I wanted to see STAR TREK (for the record, STAR TREK III: THE SEARCH FOR SPOCK rocked my seven year-old brain). I gave up hope for this film and I had negative expectations going in.
By Captain Pyke | August 16, 2010 - 9:58 pm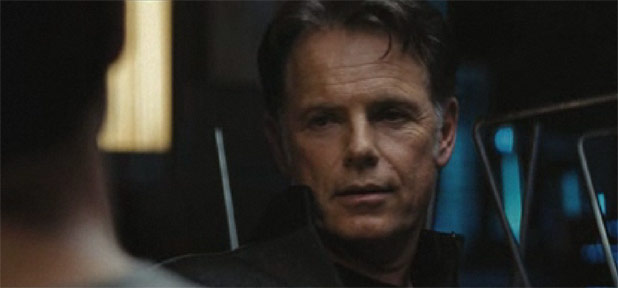 We've said it once, and we'll say it a thousand times, Bruce Greenwood as Captain Christopher Pike was simply amazing in Star Trek XI. We would love to see him reprise the role as our beleaguered Captain, ahem, Admiral Pike. According to an interview with Collider.com, Bruce would also like to see Pike return in the upcoming sequel to "Star Trek". Not only in the sequel, but Bruce jokingly explains that "there should be a whole offshoot of Pike's adventures". We're with you there Bruce. Put us down for a Hamilton, we'd definitely be on board for that.
By Captain Pyke | July 19, 2010 - 9:25 pm
Bruce Greenwood was in attendance for the premiere of his new movie " Dinner For Schmucks" and let slip the filming date for Star Trek XII. Hollywood.com was there for the exclusive interview and asked Bruce what he knew about the sequel and whether or not we would see Captain Pike's return.
Is there anything that you can tell us about Star Trek 2?
I just know that the plan is to film it in January, more than that, I don't know.
By Captain Pyke | December 9, 2009 - 10:48 pm
One of best things form Star Trek XI was the formadable Captain Pyke, played by Bruce Greenwood. Man, we would love to see him more in Star Trek XII. Fingers crossed. Anyway, Popmatters.com recently sat down with Bruce to play a quick game of 20 questions. Our favorite? You guessed it, "Star Trek" or "Star Wars?" Check out the rest below.
1. The latest book or movie that made you cry?
A Soldier of the Great War, by Mark Helprin, who also wrote Freddy and Frederika, which will make you laugh out loud. Literally.

2. The fictional character most like you?
The absent-minded professor.

Tags:
By Captain Pyke | November 20, 2009 - 10:15 pm
Some headline, huh? Not that this isn't obvious... Anyway, one of our favorite Character's from Star Trek XI was the new Captain Pike played by Bruce Greenwood.
By Captain Pyke | June 1, 2009 - 7:03 pm
The Pittsburgh Post-Gazette's Patricia Sheridan recently sat down with Bruce Greenwood and discussed Star Trek XI, Greenwood's skiing past, and life as a celebrity.
Q: I read that you once wanted to be a professional skier?

A: I was pretty outdoorsy. And yeah, that was my plan, professional skier or a poet, if you can imagine that. That was the fall-back position if the skiing didn't work out, I'd make a living as a poet.

Q: So, do you still ski?

By Captain Pyke | May 29, 2009 - 5:38 pm
By Captain Pyke | May 6, 2009 - 12:12 pm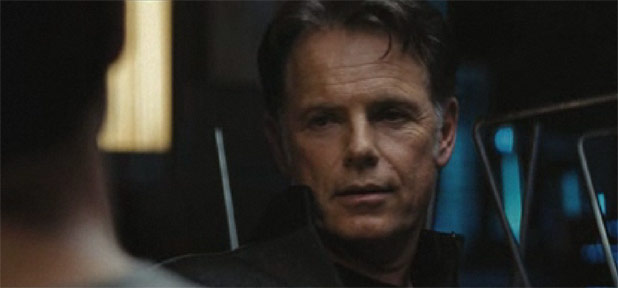 Bruce Greenwood has often played authority figures from The President in 'National Treasure 2' to President Kennedy in 'Thirteen Days'. In a recent article on Canada.com, Greenwood talks about being approached for the role of Captain Pike and his first reading of the script for 'Star Trek'.