Simon Pegg
By Adam Cohen | May 20, 2013 - 10:04 pm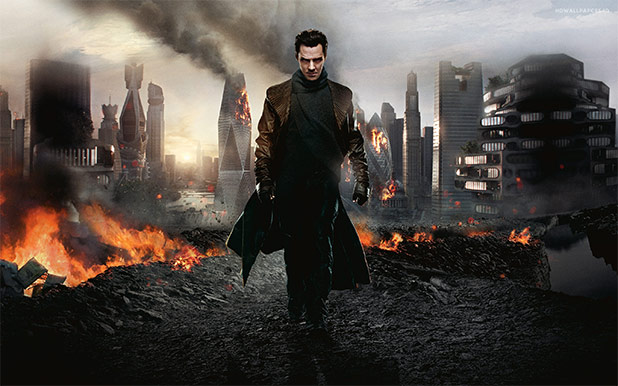 [WARNING! SPOILERS AHEAD]
About three weeks before STAR TREK INTO DARKNESS (STID) was released in the U.S., I shamelessly tracked down posts on Trek message boards for any single spoiler review following the initial press screenings. I wanted to know the truth behind everything: John Harrison, whether the Enterprise is destroyed and what about those pesky Klingons?
I got a lot more than I expected from a couple of reviews that gave excruciatingly detailed scene-by-scene breakdowns of the entire film. As I scanned the posts, my eyes began to widen at the most unbelievable (and at the time unforgiveable) revelations: Kirk dies saving the Enterprise, the death scene from THE WRATH OF KHAN (TWOK) is reversed and Spock screams Khan. I declared this movie a complete failure in that moment.
I kept this knowledge to myself among my friends. I was committed to see this disaster regardless of what I had read; I purchased my advance tickets in February, I never missed a STAR TREK movie in the theaters since I was old enough to decide I wanted to see STAR TREK (for the record, STAR TREK III: THE SEARCH FOR SPOCK rocked my seven year-old brain). I gave up hope for this film and I had negative expectations going in.
By Crewman Becky | February 18, 2013 - 12:14 am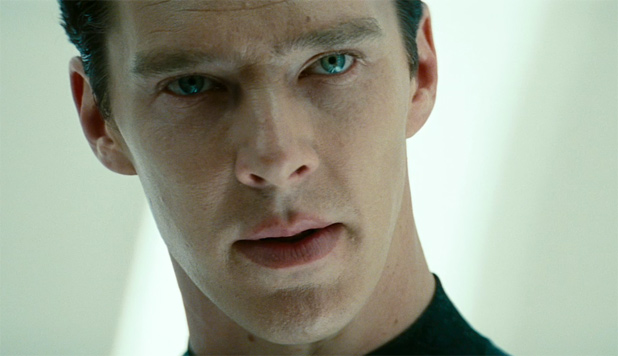 We all knew that Simon Pegg was a world class actor and writer. It now seems he can add world class prankster to that list.
British actor Benedict Cumberbatch spent a morning on the Star Trek set with cream smeared on his face after falling for a prank by his co-star Simon Pegg
By Captain Pyke | July 7, 2009 - 7:01 am
As reported by Us Magazine, Simon Pegg (Scotty / Star Trek XI) has welcomed a new baby girl into the family.
The Shaun of the Dead star's wife, Maureen McCann gave birth to a baby girl, his rep confirms to Usmagazine.com.

Pegg, who announced McCann was five months pregnant in February, is already godfather to Gwyneth Paltrow and Chris Martin's five-year-old daughter Apple.

Tags:
By Captain Pyke | June 30, 2009 - 3:15 pm
In a recent interview with Breakingnews.ie, Simon Pegg talks about Hollywood, why he prefers living in London, and the possible release timeline for Star Trek XII.
Simon Pegg thinks Hollywood is a "very friendly place" but insists his heart belongs in London.

By Captain Pyke | May 8, 2009 - 7:22 pm
BBC News recently sat down with Simon Pegg (Scotty) from the new 'Star Trek' film. During the interview Simon was asked about the film and what it was like to play Scotty on the Enterprise.
As a self confessed sci-fi geek, just how excited were you to be in costume and actually standing on the bridge of the USS Enterprise?
Tags: