Star Trek Into Darkness Actor Benedict Cumberbatch Pranked By Simon Pegg
By Crewman Becky | February 18, 2013 - 12:14 am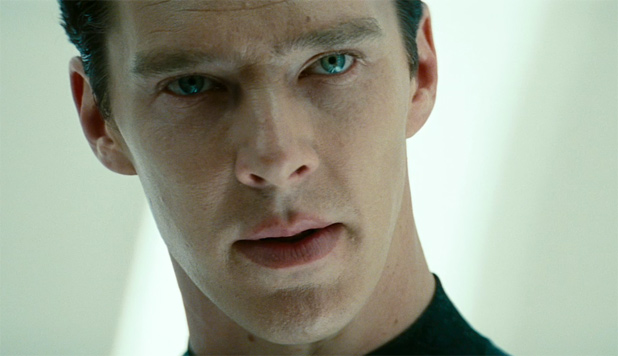 We all knew that Simon Pegg was a world class actor and writer. It now seems he can add world class prankster to that list.
British actor Benedict Cumberbatch spent a morning on the Star Trek set with cream smeared on his face after falling for a prank by his co-star Simon Pegg
The two Brits are among the star-studded cast of Star Trek Into Darkness, and Pegg reveals he became the resident joker during filming.
And one prank fooled not only Cumberbatch, but Zachary Quinto and Zoe Saldana as well.
Pegg is quoted by Britain's Daily Mirror as saying, "I'm the biggest prankster. I convinced Benedict Cumberbatch that he had to wear special cream when we worked in this facility on the movie otherwise he'd get radiation poisoning. He, Zachary Quinto and Zoe Saldana put it on.
"Me and Chris Pine played this joke on virtually the whole cast. It was called Neutron Cream and the whole crew was in on it. We had little pots of it made. Benedict did an entire morning shoot with dots (of cream) all over his face, which was a joy."
(Source: contactmusic.com )