Trek Culture Movie Review
By Adam Cohen | May 20, 2013 - 10:04 pm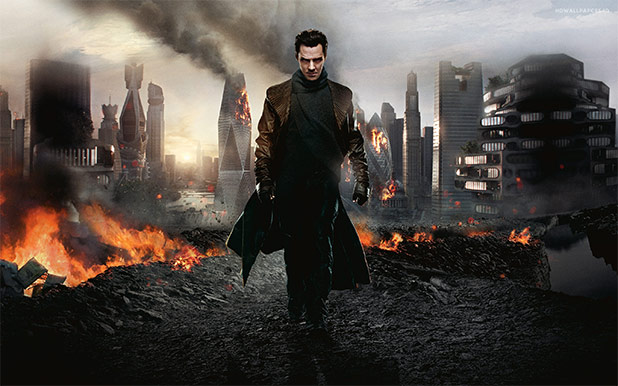 [WARNING! SPOILERS AHEAD]
About three weeks before STAR TREK INTO DARKNESS (STID) was released in the U.S., I shamelessly tracked down posts on Trek message boards for any single spoiler review following the initial press screenings. I wanted to know the truth behind everything: John Harrison, whether the Enterprise is destroyed and what about those pesky Klingons?
I got a lot more than I expected from a couple of reviews that gave excruciatingly detailed scene-by-scene breakdowns of the entire film. As I scanned the posts, my eyes began to widen at the most unbelievable (and at the time unforgiveable) revelations: Kirk dies saving the Enterprise, the death scene from THE WRATH OF KHAN (TWOK) is reversed and Spock screams Khan. I declared this movie a complete failure in that moment.
I kept this knowledge to myself among my friends. I was committed to see this disaster regardless of what I had read; I purchased my advance tickets in February, I never missed a STAR TREK movie in the theaters since I was old enough to decide I wanted to see STAR TREK (for the record, STAR TREK III: THE SEARCH FOR SPOCK rocked my seven year-old brain). I gave up hope for this film and I had negative expectations going in.
By Crewman Becky | September 10, 2010 - 8:50 pm
While we were at this year's Vegas Khaaan!! we received a copy of "Yesterday Was a Lie" (featuring Deep Space Nine's own Chase Masterson) to watch, enjoy, and review. We recently sat down and watched it (twice) and thought you might like to read about it.
It's a psychological mystery/thriller in the style of the best film noir detective movies of the 1940's. Written and directed by James Kerwin and starring Kipleigh Brown (Enterprise), Chase Masterson (DS9), John Newton, and Mik Scriba, this movie takes you on a stunning ride through fog filled alleys and moonlit city streets that will have you questioning reality at every turn.