Zachary Quinto
By Adam Cohen | May 20, 2013 - 10:04 pm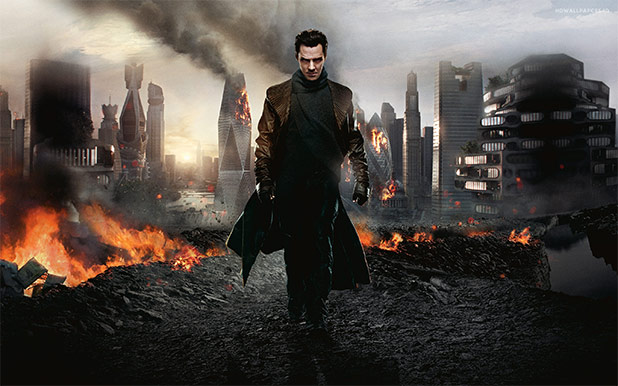 [WARNING! SPOILERS AHEAD]
About three weeks before STAR TREK INTO DARKNESS (STID) was released in the U.S., I shamelessly tracked down posts on Trek message boards for any single spoiler review following the initial press screenings. I wanted to know the truth behind everything: John Harrison, whether the Enterprise is destroyed and what about those pesky Klingons?
I got a lot more than I expected from a couple of reviews that gave excruciatingly detailed scene-by-scene breakdowns of the entire film. As I scanned the posts, my eyes began to widen at the most unbelievable (and at the time unforgiveable) revelations: Kirk dies saving the Enterprise, the death scene from THE WRATH OF KHAN (TWOK) is reversed and Spock screams Khan. I declared this movie a complete failure in that moment.
I kept this knowledge to myself among my friends. I was committed to see this disaster regardless of what I had read; I purchased my advance tickets in February, I never missed a STAR TREK movie in the theaters since I was old enough to decide I wanted to see STAR TREK (for the record, STAR TREK III: THE SEARCH FOR SPOCK rocked my seven year-old brain). I gave up hope for this film and I had negative expectations going in.
By Captain Pyke | February 7, 2013 - 11:27 pm
Looks like the folks over at Entertainment Weekly have been privy to another Into Darkness exclusive, or exclusives, as the case may be. In the FEB 15, 2013 print & digital issues, EW is showcasing several new sneak peak images of the upcoming J.J. Abrams sequel.
By Captain Pyke | January 3, 2013 - 12:38 am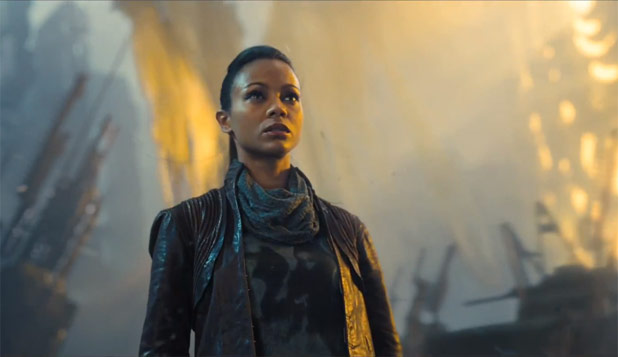 In a less than detailed interview with Extra, Into Darkness's Spock, Kirk, and Uhura are cagey about plot details. Of course they are, you say, but it's interesting that the Zoe Saldana, Chris Pine, and Zachary Quinto are already hitting the publicity circuit five months before the premiere. Zachary and Chris talk vaguely about the blossoming friendship between Kirk and Spock (notice I didn't say "slash")... "Kirk really earns his leadership" Zachary explains, "Spock really earns an understanding of friendship."
By Captain Pyke | June 5, 2012 - 10:36 pm
Paramount Pictures & Namco Bandai just announced, at E3, that The Gorn will be the main villain in a new video game based on the Star Trek JJ-verse. According to the press release; the storyline will pick up after the 2009 Star Trek film and will put players in the shoes of Captain James T. Kirk and Mr. Spock, in co-op style gameplay against the reptilian species. We're not going to hold out hope for a bamboo cannon.
By Captain Pyke | February 24, 2012 - 6:44 pm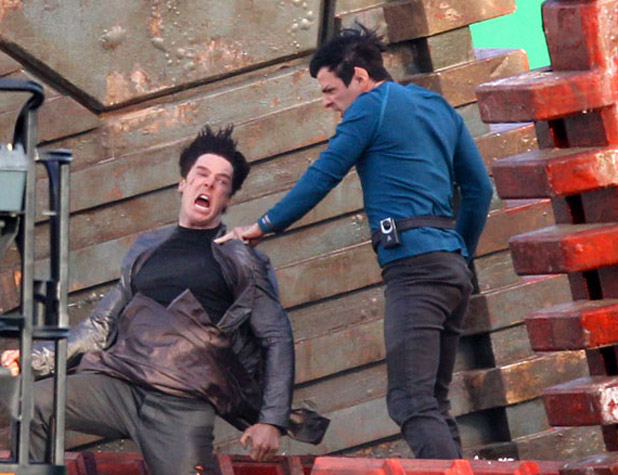 As with it's predecessor, the next film in the J.J. Abrams Trek universe is currently being shot and is veiled in secrecy.. Everyone is still up in arms about who the villian will turn out to be (possibly played by Benedict Cumberbatch) and how the plot will twist and turn. J.J. does an amazing job of keeping his projects underwraps and to be honest we prefer it that way. In this world of spoliers it's hard to still be suprised by a film's storyline.
By Captain Pyke | October 12, 2011 - 11:30 pm
While we know that Star Trek XII is heading into production in early 2012, we're kind in the dark about the true nature of the film. We've been trying to stay away from the rumor mill and focus on hard facts about the next installment of the JJ-verse. We do, however enjoy hearing from the stars of Star Trek XI and Zachary Quinto is no exception. He recently sat down with the Orlando Sentinel to discuss his upcoming movie Margin Call and of course the topic quickly switched to his role as everyone's favorite pointy eared Vulcan... No, no...Sybok.
During the interview, Zachary talks about the opportunities that his role in Star Trek provides; "Starting my production company is something that 'Star Trek' allowed me to do, I could utilize that exposure and parlay it into opportunities that would allow me to tell my own kind of stories instead of stories other people see me in. It's all tied into Star Trek. It put me in a position to have access that I wouldn't have had otherwise. I wanted to use that access to tell my own sorts of stories, with me involved in telling them."
When asked about the upcoming sequel, Star Trek XII, Zachary states: "I'm starting to shift into that mode of preparation, I have physical training and other ways of prepping for it. None of us have seen the script. We're all very curious to see where he's taking us this time. We're going on rumors, little hints here and there, stories we've been told."
By Captain Pyke | July 24, 2010 - 10:11 pm
With the flurry of Star Trek XII production start date rumors (now it looks like later than January 2011), Zachary Quinto confesses that he "Can't Wait To Get Back" to work on our favorite franchise. In an interview with MTV News, Quinto talked about the possibility of January 2011 start date " I know there are sort of erroneous reports that we're going back in January — not true, as far as I know."
By Captain Pyke | January 28, 2010 - 10:00 pm
Yesterday we reported that Zachary Quinto made it know that he is stepping away from all things Trek for a few years. Turns out today that ZQ wants to set the record straight. From his own personal blog Zach makes it clear that he will be reprising his role as our favorite Vulcan (well, one of our favorite Vulcans) in the next Star Trek movie. At the end of his statement he even throws in a reference to Leonard Nimoy's "I am not Spock / I am Spock" books. Check it out below.
Tags:
By Captain Pyke | January 27, 2010 - 10:59 pm
Don't expect to see Zachary Quinto at any conventions any time soon. He recently was quoted as saying that he's "...stepping away from Star Trek for at least two years — no movies, no conventions, no anything for a while,". This of course is probably not counting his recurring role as Spock in Star Trek XII (set for release June 29, 2012)
Tags: