Alex Kurtzman
By Adam Cohen | May 20, 2013 - 10:04 pm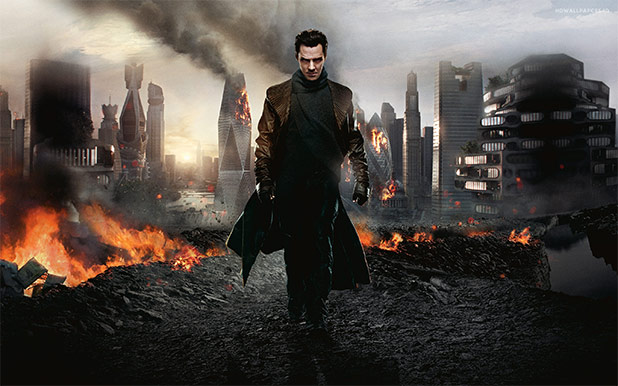 [WARNING! SPOILERS AHEAD]
About three weeks before STAR TREK INTO DARKNESS (STID) was released in the U.S., I shamelessly tracked down posts on Trek message boards for any single spoiler review following the initial press screenings. I wanted to know the truth behind everything: John Harrison, whether the Enterprise is destroyed and what about those pesky Klingons?
I got a lot more than I expected from a couple of reviews that gave excruciatingly detailed scene-by-scene breakdowns of the entire film. As I scanned the posts, my eyes began to widen at the most unbelievable (and at the time unforgiveable) revelations: Kirk dies saving the Enterprise, the death scene from THE WRATH OF KHAN (TWOK) is reversed and Spock screams Khan. I declared this movie a complete failure in that moment.
I kept this knowledge to myself among my friends. I was committed to see this disaster regardless of what I had read; I purchased my advance tickets in February, I never missed a STAR TREK movie in the theaters since I was old enough to decide I wanted to see STAR TREK (for the record, STAR TREK III: THE SEARCH FOR SPOCK rocked my seven year-old brain). I gave up hope for this film and I had negative expectations going in.
By Captain Pyke | February 7, 2013 - 11:27 pm
Looks like the folks over at Entertainment Weekly have been privy to another Into Darkness exclusive, or exclusives, as the case may be. In the FEB 15, 2013 print & digital issues, EW is showcasing several new sneak peak images of the upcoming J.J. Abrams sequel.
By Captain Pyke | June 26, 2012 - 10:30 pm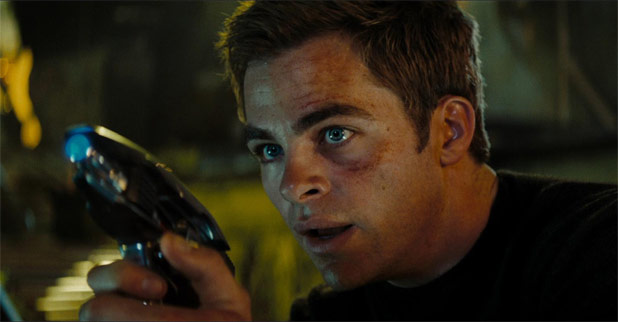 The next installment of the rebooted Trek franchise is currently in post production and speeding along at warp 9 (well, maybe full impulse) towards its May 17, 2013 release date. In the meantime, one of its writers, and a certain young captain, are out promoting their new film People Like Us. Ain't It Cool News recently sat down with Alex Kurtzman and Chris Pine to discuss the new project plus get some insight into Star Trek 2. Chris Pine is calling Trek 2 "Relentless"...
By Captain Pyke | December 21, 2011 - 9:25 pm
So, shooting for Star Trek XII (or Star Trek 2 as the kids on the interwebs are calling it) is set to begin next month. J.J. tells MTV News that the sets are almost complete and that "Damon, Bob and Alex — they wrote the most amazing script, and I'm thrilled to get a chance to direct it. It's totally mine to screw up, so if you don't like it, it's completely on me." We dig J.J's self effacing humor. One thing that were not so keen on is post-production 3D. Everyone has heard that "2" will be 3D, but from what J.J. has mentioned, it won't be shot in 3D.
"We're shooting on film, 2-D, and then we'll do a good high-end conversion like the 'Harry Potter' movie and all that. Luckily, with our release date now we have the months needed to do it right because if you rush it, it never looks good."
By Captain Pyke | July 25, 2010 - 10:18 pm
The writing duo of Robert Orci & Alex Kurtzman are a hot commodity in Hollywood these days. Working on "Aliens & Cowboys" plus the new "Hawaii Five-O" television show and several other projects on top of writing the sequel to J.J. Abrams's "Star Trek" has the writers' days "regimented by the hour". According to an interview MTV News at SDCC Orci & Kurtzman are spending time on their various work sets writing the next installment of Star Trek.
By Captain Pyke | October 11, 2009 - 8:04 pm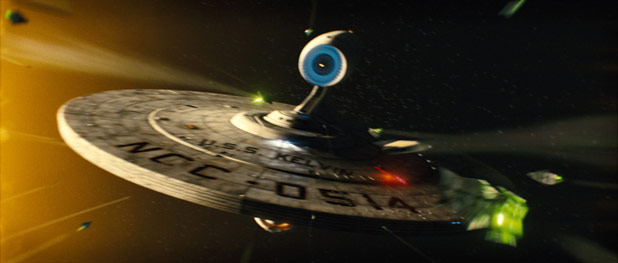 More Star Trek XII news hits the web as we get closer to the Star Trek XI Blu-ray / DVD release. It makes since to publicize a future movie while it's predecessor gets ready to make a killing on home video. The only problem we're seeing is; that there isn't much actual news being released. We loved Star Trek XI and we are really looking forward to Star Trek XII but, all of the new "news" consists of of maybe(s), could-be(s), and we'll see(s).
By Captain Pyke | October 9, 2009 - 11:41 pm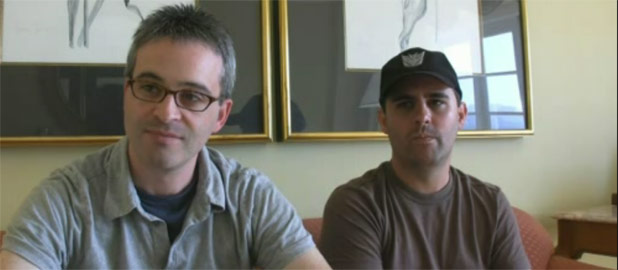 As reported by Comingsoon.net, Roberto Orci and Alex Kurtzman are hot commodities right now. Not only are they responsible for our beloved franchise, but they seem to be writing just about everything else in Hollywood.
By Captain Pyke | August 9, 2009 - 8:28 pm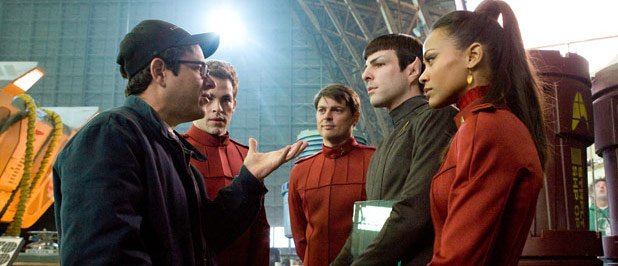 With several reports floating around the net the last few weeks about the progress of the Star Trek XII script, we've learned that they all were a bit exaggerated. As reported by SciFi Wire, Roberto Orci and Alex Kurtzman are saying that they don't have anything pinned down yet. Infact, they commented directly about Zoe Saldana's 'halfway done' remark that she made from Comic-Con.
By Captain Pyke | June 29, 2009 - 7:11 pm

In a recent exclusive interview with Wizard Universe, Robert Orci and Alex Kurtzman chat about their favorite Trek episodes, why they chose Romulans for the new movie, and Star Trek XI's new character dynamic.

WIZARD: How long have you two been a writing duo?'

ROBERTO ORCI: 17 years.