Yet Another Star Trek Into Darkness Trailer. This Time With More Pathos.
By Captain Pyke | December 19, 2012 - 3:06 pm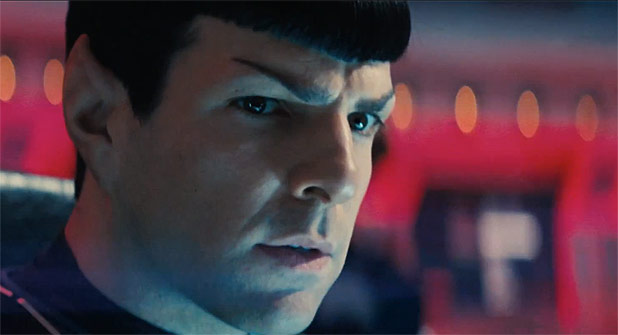 Yeah, I'm stoked and can't wait for May to get here. I've completely given up on seeing Darkness without most of the film being spoiler'd (uh, spoiled, spoiler-ed)... Who was I kidding, anyway? I run a Trek culture website for Pete's sake... With that said, Paramount and Bad Robot just dropped a brand new trailer on the tubes and it's choke full of Captain Pike's distinct voice and pathos. A couple things to note about the new trailer: First, Chekov is in a red tunic and running through engineering. Second, Kirk is wielding a phaser rifle. Yup, I'm on board. Check it out below.