Star Trek Into Darkness Trailers
By Crewman Becky | April 16, 2013 - 10:10 pm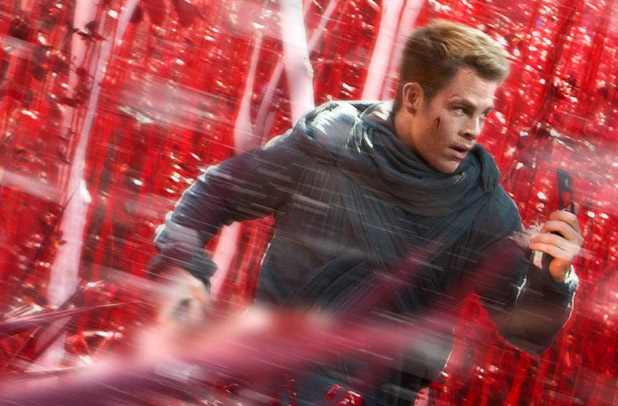 Just like the header says, there's a new Star Trek Into Darkness trailer out today, and whoa Nellie, it's a doozie. I can't wait to get my peepers on this movie! ...like you didn't know...
What I didn't mention in the title is that the Kirk poster is finally released making the Into Darkness posters an even four. You can check them out here.
By Captain Pyke | March 24, 2013 - 11:00 pm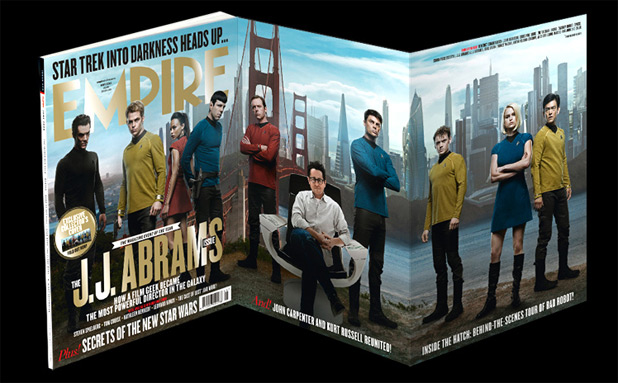 Empire magazine just released photos of its May issue cover featuring Star Trek Into Darkness cast and crew. In a first ever three page fold-out cover, the magazine features the main crew of the J.J.-prise with Alice Eve, Benedict Cumberbatch, and the director himself parked in the captain's chair. The magazine will be available March 28th and will feature a full 75 pages about J.J. and his "Star" franchises. You can get your copy from newsstands everywhere, online, or via your mobile devices. Any news on Khan, Klingons, or Robocop? Not yet, but we'll keep you posted.
By Captain Pyke | March 9, 2013 - 4:32 pm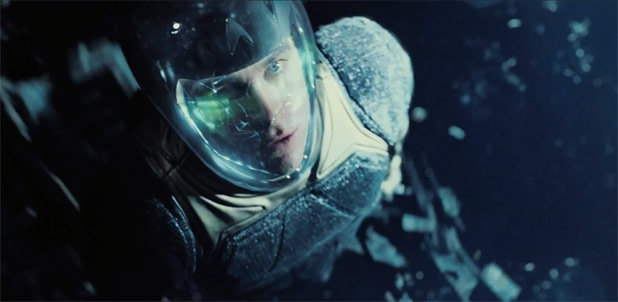 A brand new teaser trailer for the upcoming J.J.-verse Star Trek Into Darkness was leaked to the web. Supposedly, this is the trailer that's being shown as a preview before the new Disney film Oz the Great and Powerful. The new teaser features a handful of as-of-yet-seen intense action shots from the film including Kirk & Spock in a small (shuttle? fighter?) ship chase and general spacesuit awesomeness.