J.J. Abrams Turns Down New Star Wars Franchise Remains "Loyal" To Star Trek
By Captain Pyke | December 27, 2012 - 11:57 pm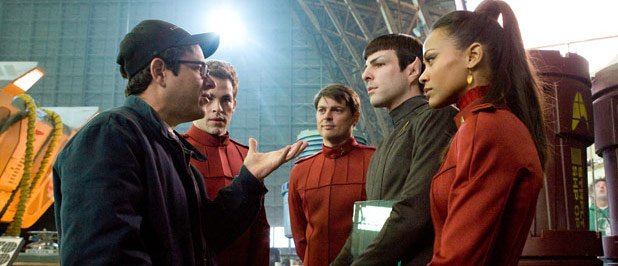 In an interview with Empire, J.J. Abrams revealed that he was asked early on to helm the new Star Wars movie Episode VII. J.J. wants to remain "loyal" to trek and considers himself too much of Star Wars fan to helm its next incarnation.
He tells Empire; "...there were the very early conversations and I quickly said that because of my loyalty to 'Star Trek', and also just being a fan, I wouldn't even want to be involved in the next version of [Star Wars]."
J.J. Continues: ""I'd rather be in the audience not knowing what was coming, rather than being involved in the minutiae of making them.""
Even though we're Trek fans, we still dig the "Wars"... We'd love to see Joss Whedon take the helm. After all, he did tell a much more compelling tale than later versions of Star Wars, through the FireFly universe.
(Source Empire Magazine via ABC News)