Star Trek Into Darkness
By Captain Pyke | December 3, 2012 - 11:54 pm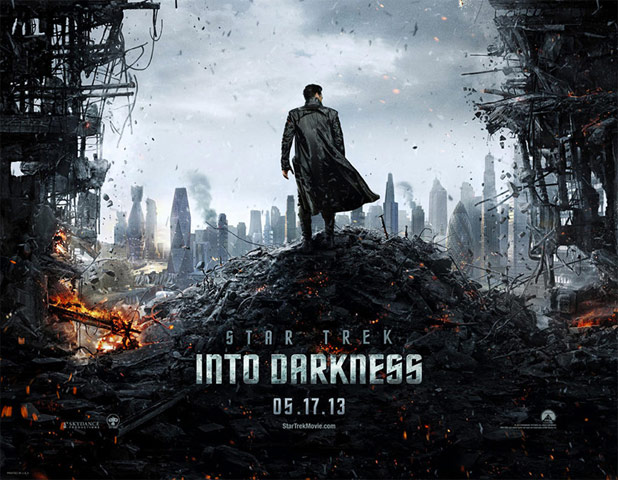 As some of you have probably seen, Paramount just released a brand new poster for Star Trek Into Darkness that features the iconic delta shield seemingly cut out of a destroyed building. I say building, it could be anything. One interesting thing to note, that someone pointed out on the net, is that you can clearly see the London Gherkin in the background. I'm not sure how much the poster tells us about the upcoming film, but it definitely is reminiscent of the poster for The Dark Knight Rises. That's not a bad thing, just not super original.
By Captain Pyke | November 27, 2012 - 10:16 pm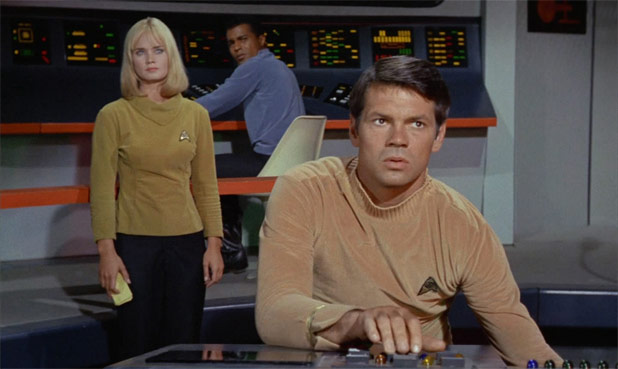 Remember how I said I didn't like spoilers... oh well. Paramount just released the synopsis for the upcoming J.J. Abrams helmed Trek sequel Star Trek: Into Darkness. From what I've read, it sounds like Benedict Cumberbatch IS NOT playing Landru, NOR The Horta, NOR The Doomsday Machine. Yeah, yeah, bad grammar... No, in fact it sounds more like Gary Mitchell. You be the judge.
By Captain Pyke | November 17, 2012 - 12:30 am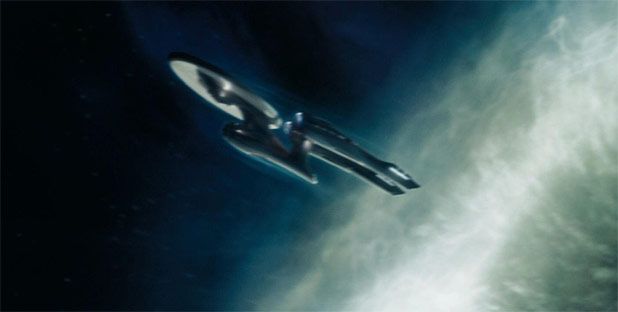 The full bore press frenzy has yet to start for J.J. Abrams's Star Trek Into Darkness, but we are starting to see an upswing in news. It seems that not only will the film's first theatrical trailer debut December 14th with The Hobbit, but the first nine minutes of the film will be shown at IMAX theaters. I gotta say, I don't think we'll be going to see the short preview. I'm one of those guys that doesn't enjoy spoilers... of course they're hard to escape when you run a Trek site. I've tried my best to avoid news for films like The Dark Knight Rises and Skyfall and have been mildly successful, with Into Darkness though, it will definitely prove to be more difficult.
By Captain Pyke | October 17, 2012 - 9:34 pm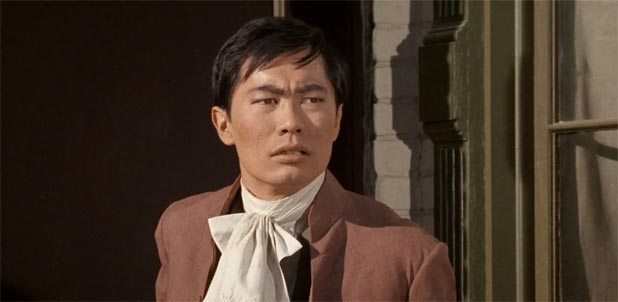 Quick, but awesome news, kids. Our favorite swashbuckling swordsman is headed to the beautiful isle of Hawaii in a brand new guest role on the popular Hawaii Five-0. In a tweet today, CBS announced that George will appear as the uncle of Chin Ho Kelly, played by one of favs from Lost Daniel Dae Kim. Oooh My! Yeah, I couldn't resist.
By Captain Pyke | October 15, 2012 - 9:06 pm
While cruising the tubes (the late Senator Stevens would be proud) I ran across a really cool video from 1990 featuring DeForest Kelley & the TNG cast / crew. Described as a news segment for Primetime Live, the video features Dee giving us a tour of the inner workings of Star Trek: The Next Generation. The video quality is pretty terrible, but it's definitely worth a watch. Man, Dee, we miss you.
By Captain Pyke | October 14, 2012 - 10:48 pm
A brand new announcement breaking from New York Comic-Con has licensed Trek comic book publisher IDW launching a prequel comic to the upcoming J.J. Abrams Star Trek Into Darkness. Comic Book News reported that IDW will be launching "Countdown to Darkness." sometime before the May 17, 2013 movie premier. As an added bonus, Bleeding Cool snapped the above blurry pic of the cover at NYCC. Does this tell us much about the new films possible villian, played by Benedict Cumberbatch? Not really... I still think he's going to play Landru...
By Captain Pyke | June 26, 2012 - 10:30 pm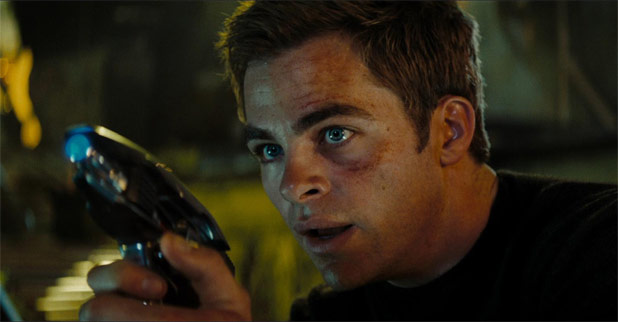 The next installment of the rebooted Trek franchise is currently in post production and speeding along at warp 9 (well, maybe full impulse) towards its May 17, 2013 release date. In the meantime, one of its writers, and a certain young captain, are out promoting their new film People Like Us. Ain't It Cool News recently sat down with Alex Kurtzman and Chris Pine to discuss the new project plus get some insight into Star Trek 2. Chris Pine is calling Trek 2 "Relentless"...
By Captain Pyke | June 10, 2012 - 9:30 pm
Star Trek 2 wrapped production early last month and now heading into post production and its eventual release May 17th, 2013. During publicity rounds for Prometheus, ST:2 Producer & Co-writer Damon Lindelof recently stat down with IGN to talk about the new film and its difference from the first JJ-verse movie.
By Captain Pyke | June 5, 2012 - 10:36 pm
Paramount Pictures & Namco Bandai just announced, at E3, that The Gorn will be the main villain in a new video game based on the Star Trek JJ-verse. According to the press release; the storyline will pick up after the 2009 Star Trek film and will put players in the shoes of Captain James T. Kirk and Mr. Spock, in co-op style gameplay against the reptilian species. We're not going to hold out hope for a bamboo cannon.