Star Trek Into Darkness Trailer Debuts December 14th & The First Nine Minutes To Be Shown In IMAX
By Captain Pyke | November 17, 2012 - 12:30 am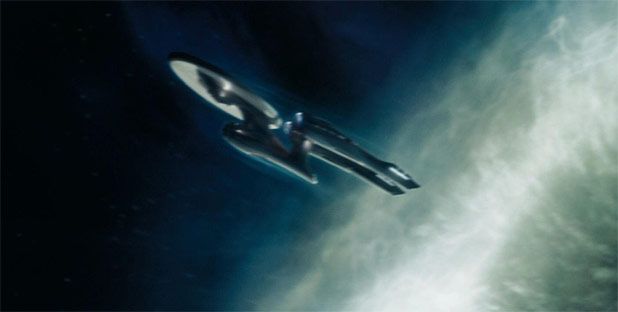 The full bore press frenzy has yet to start for J.J. Abrams's Star Trek Into Darkness, but we are starting to see an upswing in news. It seems that not only will the film's first theatrical trailer debut December 14th with The Hobbit, but the first nine minutes of the film will be shown at IMAX theaters. I gotta say, I don't think we'll be going to see the short preview. I'm one of those guys that doesn't enjoy spoilers... of course they're hard to escape when you run a Trek site. I've tried my best to avoid news for films like The Dark Knight Rises and Skyfall and have been mildly successful, with Into Darkness though, it will definitely prove to be more difficult.
Apparently the release was a surprise to Chris Pine. He tells Trekmovie.com...
"The thing with JJ [Abrams] is that he's like the master puppeteer, so it's like none of us know anything, I didn't know that it was going to be shown, I don't know what the footage is, what's exciting for that for me is that I get excited so I want to go to the theatre to just to check it out. I'm excited for people to see this movie, it's bigger than the last one, we have a great villain, I can't wait until it's released."
I'm still putting money down that Comberbatch is going to play The Horta...
(source Slashfilm.com & Trekmovie.com)