George Takei
By Captain Pyke | October 17, 2012 - 9:34 pm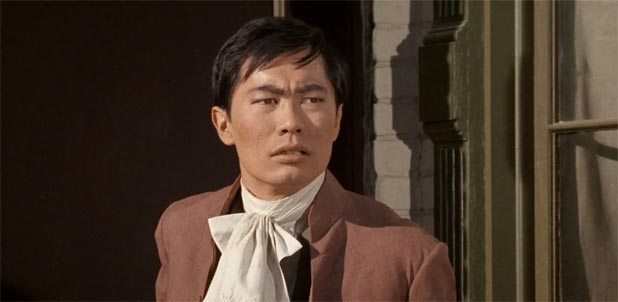 Quick, but awesome news, kids. Our favorite swashbuckling swordsman is headed to the beautiful isle of Hawaii in a brand new guest role on the popular Hawaii Five-0. In a tweet today, CBS announced that George will appear as the uncle of Chin Ho Kelly, played by one of favs from Lost Daniel Dae Kim. Oooh My! Yeah, I couldn't resist.
By Captain Pyke | October 14, 2012 - 10:48 pm
A brand new announcement breaking from New York Comic-Con has licensed Trek comic book publisher IDW launching a prequel comic to the upcoming J.J. Abrams Star Trek Into Darkness. Comic Book News reported that IDW will be launching "Countdown to Darkness." sometime before the May 17, 2013 movie premier. As an added bonus, Bleeding Cool snapped the above blurry pic of the cover at NYCC. Does this tell us much about the new films possible villian, played by Benedict Cumberbatch? Not really... I still think he's going to play Landru...
By Captain Pyke | September 16, 2012 - 9:16 pm
For the past couple of years we've been bringing you news of George Takei's Allegiance - A New American Musical, based on his experience in the Japanese-American interment camps of WWII. Now, the musical is headlining at The Old Globe Theatre in San Diego through October 21st. Starring George as Sam Kimra an elderly veteran and war hero from World War II, the play also stars Lea Salonga as Kei Kimura, Telly Leung as Sammy Kimura, with Michael K. Lee, Paul Nakauchi, Alle Trimm, and Paolo Montalban.
By Captain Pyke | June 1, 2012 - 12:22 am
After a whirlwind of a weekend, we here at Subspace Communique can look back on a fantastically fun and entertaining time at Houston's Comicpalooza. We spent the full three days traipsing the halls of the George R. Brown convention center in downtown Houston and learned a few things about ourselves and about a few guest stars. First off, Richard Hatch loves ribs... We saw the Battlestar Galactica star enjoying (more than once) some of the fine barbecue served in the vender area. Hey, I'm not pointing fingers here, I had my fair share too. Secondly, George Takei still smells fantastic. I passed Mr. Sulu, once again, and he smelled like a fresh spring day. Lastly, we learned that you should never go with a Jaffa to a second location... I'll just leave that there.
By Captain Pyke | April 20, 2012 - 10:41 pm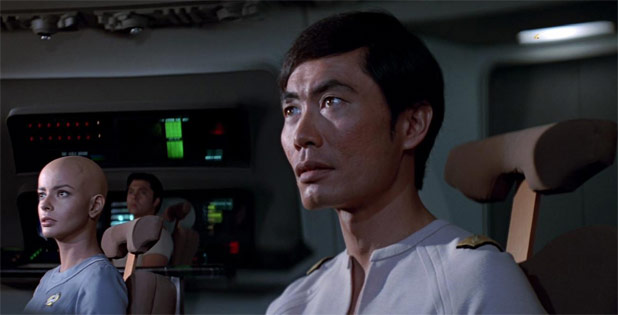 All around the globe, 4/20 is celebrated for a very special reason. No, it's not that....in fact it's something even better. It's George Takei's birthday! It seems that every year George becomes more relevant and spectacular. We've seen him a handful of times at various conventions and he's always fascinating (for the lack of a better word). In fact, George will be on stage at the upcoming Comicpalooza in Houston this May. We'll be there as well and on the edge of our seats for his panel. We love George for his acting ability, his whit, his social activism, and because he smells like a million bucks. So, on this very special day, we'd like to celebrate by watching Star Trek VI, tons of TOS, and by sending a very warm Happy Birthday to the man who helped make Trek what it is today.
By Captain Pyke | April 3, 2012 - 10:19 pm
The ever popular and fantastic smelling George Takei was in Seatle over the weekend for Emeral City ComicCon. During the convention he took part in a question and answer panel hosted by none-other-than Danny Bonaduce.. Random, right? Anyway, George answered a few run of the mill questions, but one that peeked our interest was the origin of his signature catch phrase "Ohh Myyy!". According to George; it's something He's used all his life, but didn't become wide spread until The King of all Media got his hands on it.
By Crewman Becky | January 18, 2012 - 12:27 am
Creation Entertainment announced today that Gates McFadden (ST:TNG - Dr. Beverly Crusher) and George Takei (TOS - Mr. Sulu) will be among the celebrity guests at this August's Vegas Convention. They have a stellar (ya, we meant to do that) line up so far for the upcoming convention. Most of the captains (hopefully more to be added), tons of the series regulars and a whole bunch of episode special guests. Confidentially, we haven't yet seen Gates in person because she doesn't seem to attend quite as many conventions as some of the other cast so we're pretty excited to see her in Vegas this year.
You can check out the current confirmed celebrity guest list here. If you have a favorite, make sure to jot down when they will be appearing, because not all guests will be there for the whole weekend.
By Captain Pyke | October 18, 2011 - 10:51 pm
I have to admit that I don't watch reality TV... not enough Vulcan's or phaser blasts for my tastes, but that could soon change (although probably not). George Takei is joining Donald Trump for Celebrity Apprentice 5. If anyone can take on Trump, it's George... OH MYYYY! Also joining the cast this season; Adam Carolla, Austin Comic-con favorite and Liberator star Lou Ferrigno, Dee Snider, & Penn Jillette to name a few. So let's face it. Trek fans will watch simply because George is awesome. Heck, we would too if we could get past the pseudo-drama, horribly fake confrontations, & terrible editing to make any situation contentious. Although, The Shat on Cupcake Boss might change our minds on Reality TV as a whole. Yes folks, there's a show called Cupcake Boss. Check out the full list of stars that will be joining George on Celebrity Apprentice:
By Crewman Becky | September 12, 2011 - 11:18 pm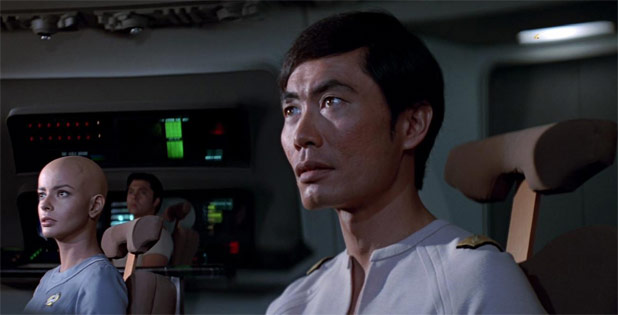 Dallas Comic Con is at it again. Their newest convention is coming up on October 8th & 9th. This particular "Fan Days" convention, is Star Wars themed, but we thought Trek fans would want to know because George Takei will be appearing over the weekend. If you haven't been to any of the conventions Dallas Comic Con puts on, you're really missing out. They run a great show. They are big enough and well known enough to get a ton of the great guests, but small enough to allow fans greater access to those guests. If you are anywhere near Dallas, TX on October 8th & 9th we totally think you should stop by and check it out. It's shaping up to be a great show.