George Takei To Guest Star On Hawaii Five-0 And The Internet gets Hoaxed By Fake Star Trek Into Darkness Facebook Page
By Captain Pyke | October 17, 2012 - 9:34 pm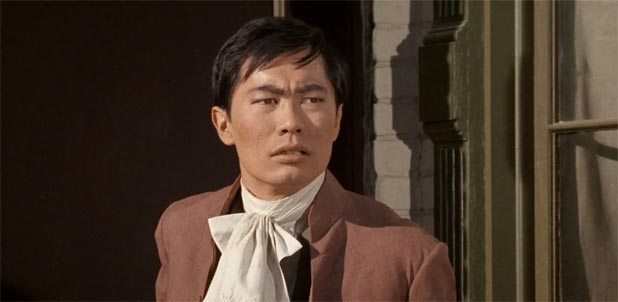 Quick, but awesome news, kids. Our favorite swashbuckling swordsman is headed to the beautiful isle of Hawaii in a brand new guest role on the popular Hawaii Five-0. In a tweet today, CBS announced that George will appear as the uncle of Chin Ho Kelly, played by one of favs from Lost Daniel Dae Kim. Oooh My! Yeah, I couldn't resist.
Can u say HAWAII FIVE-OH MY?!The incredible @georgetakei will appear as Chin's Uncle this season! twitter.com/CBSTweet/statu…

— CBS Tweet (@CBSTweet) October 17, 2012
According to TVLine.com, the new episode is set to air in December.
In Star Trek Into Darkness news, it seems many news sources were duped by a fake Facebook fan page for the upcoming J.J.-verse flick. Touting that it was the "Official" Star Trek Into Darkness page, the hoax page claimed that a new teaser trailer for "Darkness" would be released when the page received 500,000 likes. Unfortunately, there won't be a trailer any time soon, and the page has since been shut down. Heh! glad we missed that one... Last we heard, the movie is still on track for its May 2013 release date and no "official" word on who Cumberbatch will be playing.
I think he's going to be Simon Van Gelder...