Star Trek Into Darkness
By Captain Pyke | May 9, 2011 - 8:58 pm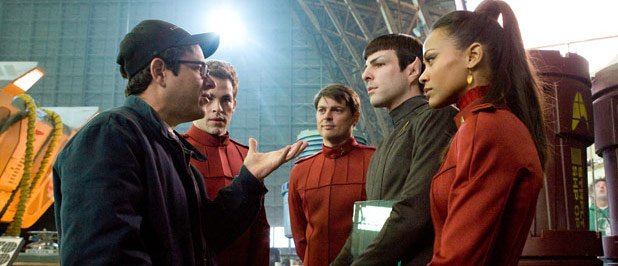 Star Trek XII, or "Star Trek 2" as some call it, is a little more than a year out from beaming into theaters and we're definitely looking forward to seeing Chris Pine and the gang back in action. We've been shying away from reporting on Star Trek XII simply because the quality of news about the sequel in the rebooted franchise has been less than stellar, pun intended. Sure, secrecy is important. We get that. We're just a little less than excited about filling Subspace Communique with a constant stream of drips and drabs of news about J.J. Abrams's next blockbuster. Until now... That's right it's your Ubiquitous Star Trek XII News Roundup.
By Captain Pyke | August 23, 2010 - 9:18 pm
Star Trek XII co-writer and XI / XII producer Damon Lindelof is no stranger to high budget productions. He's been working with J.J. Abrams for years on "Lost", as well as on the upcoming "Cowboys & Aliens", co-penned with Orci & Kurtzman. E! Online recently caught up with Damon at the pre-Emmy's party and asked him a few questions about the sequel to J.J's "Star Trek". Damon gives hints to a much darker movie than Star Trek XI, going so far as to compare it to "The Dark Kinight", the sequel to "Batman Begins".
By Captain Pyke | August 16, 2010 - 9:58 pm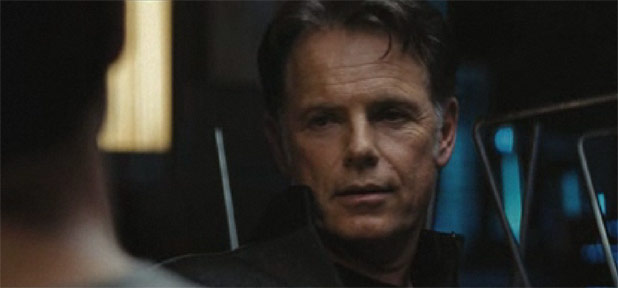 We've said it once, and we'll say it a thousand times, Bruce Greenwood as Captain Christopher Pike was simply amazing in Star Trek XI. We would love to see him reprise the role as our beleaguered Captain, ahem, Admiral Pike. According to an interview with Collider.com, Bruce would also like to see Pike return in the upcoming sequel to "Star Trek". Not only in the sequel, but Bruce jokingly explains that "there should be a whole offshoot of Pike's adventures". We're with you there Bruce. Put us down for a Hamilton, we'd definitely be on board for that.
By Captain Pyke | July 25, 2010 - 10:18 pm
The writing duo of Robert Orci & Alex Kurtzman are a hot commodity in Hollywood these days. Working on "Aliens & Cowboys" plus the new "Hawaii Five-O" television show and several other projects on top of writing the sequel to J.J. Abrams's "Star Trek" has the writers' days "regimented by the hour". According to an interview MTV News at SDCC Orci & Kurtzman are spending time on their various work sets writing the next installment of Star Trek.
By Captain Pyke | July 24, 2010 - 10:11 pm
With the flurry of Star Trek XII production start date rumors (now it looks like later than January 2011), Zachary Quinto confesses that he "Can't Wait To Get Back" to work on our favorite franchise. In an interview with MTV News, Quinto talked about the possibility of January 2011 start date " I know there are sort of erroneous reports that we're going back in January — not true, as far as I know."
By Captain Pyke | July 19, 2010 - 9:25 pm
Bruce Greenwood was in attendance for the premiere of his new movie " Dinner For Schmucks" and let slip the filming date for Star Trek XII. Hollywood.com was there for the exclusive interview and asked Bruce what he knew about the sequel and whether or not we would see Captain Pike's return.
Is there anything that you can tell us about Star Trek 2?
I just know that the plan is to film it in January, more than that, I don't know.
By Captain Pyke | April 19, 2010 - 9:06 pm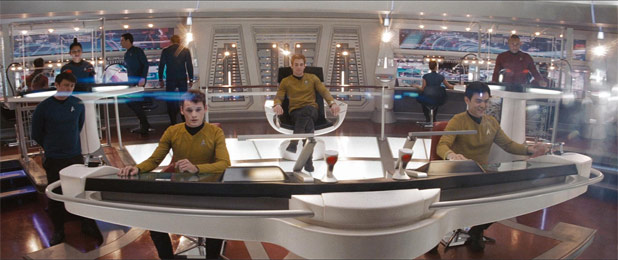 Star Trek XII is hot news on the interwebs, well the want for news on Star Trek XII is hot news on the.... you get the idea. Both Zoe Saldana and Karl Urban have been chatty about the subject recently. Zoe told Inquirer.net that she's expecting a phone call about the filming dates sometime soon.
"Within a month, we'll have specific filming dates for Star Trek 2. So we have to do whatever we have to do before the Enterprise comes calling."
By Captain Pyke | February 4, 2010 - 11:18 pm
In the latest round of non-news for the upcoming Star Trek sequel, Nestor Carbonell (who we loving refer to as Batmanuel) says that he would "be thrilled" to play Khan in the next movie.
"Well, it would be tremendous, it would be amazing," Says Carbonell. "I know that ['Lost'] has already opened many doors for me, and that's the great thing about this business, that you never know which job you do will help you out with other jobs. This show has given me and my family so much, so if that were to happen, it would be tremendous."
By Captain Pyke | January 16, 2010 - 9:07 pm
With little info trickling out about J.J. Abrams's next installment of Star Trek and despite the half-way done claim by Zoe Saldana, it seems work is beginning on Star Trek XII. In a recent interview with IF Magazine, J.J. reveals that about the progress of the next movie, as well as Leonard Nimoy's continued involvement with Fringe. Check out the interview excerpt below.
iF MAGAZINE: How hands-on are you with FRINGE these days?