Star Trek Into Darkness
By Captain Pyke | January 3, 2013 - 12:38 am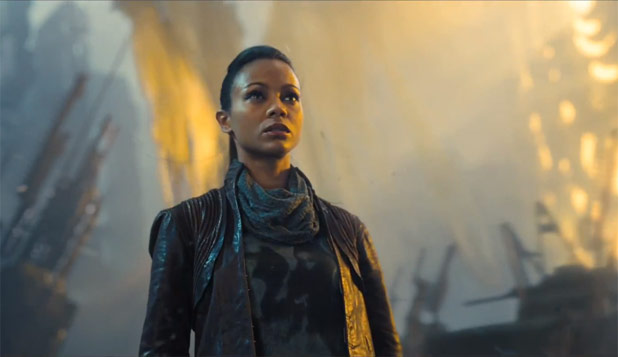 In a less than detailed interview with Extra, Into Darkness's Spock, Kirk, and Uhura are cagey about plot details. Of course they are, you say, but it's interesting that the Zoe Saldana, Chris Pine, and Zachary Quinto are already hitting the publicity circuit five months before the premiere. Zachary and Chris talk vaguely about the blossoming friendship between Kirk and Spock (notice I didn't say "slash")... "Kirk really earns his leadership" Zachary explains, "Spock really earns an understanding of friendship."
By Captain Pyke | December 29, 2012 - 11:09 pm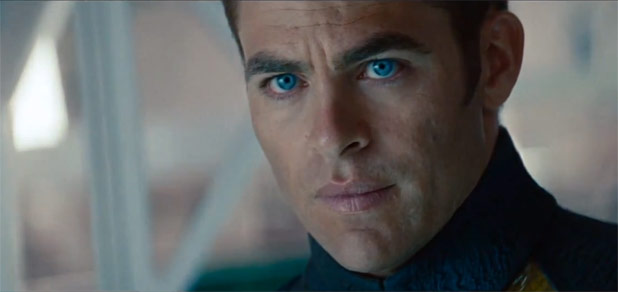 In an incredible act of kindness, Star Trek Into Darkness director J.J. Abrams grants the dying wish of a cancer patient. J.J. is going to arrange a screening of Star Trek Into Darkness for the terminally ill Trek fan. Originally posted on Reddit, the unnamed person is described as a 41 year-old husband who's survived various types of cancer only to be stricken with a very rare tumor that is destroying his liver. Check out the original Reddit post below.
By Captain Pyke | December 27, 2012 - 11:57 pm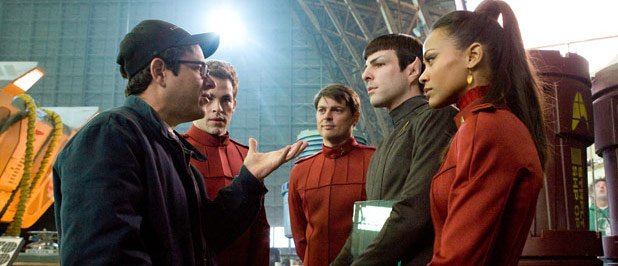 In an interview with Empire, J.J. Abrams revealed that he was asked early on to helm the new Star Wars movie Episode VII. J.J. wants to remain "loyal" to trek and considers himself too much of Star Wars fan to helm its next incarnation.
By Captain Pyke | December 24, 2012 - 9:58 pm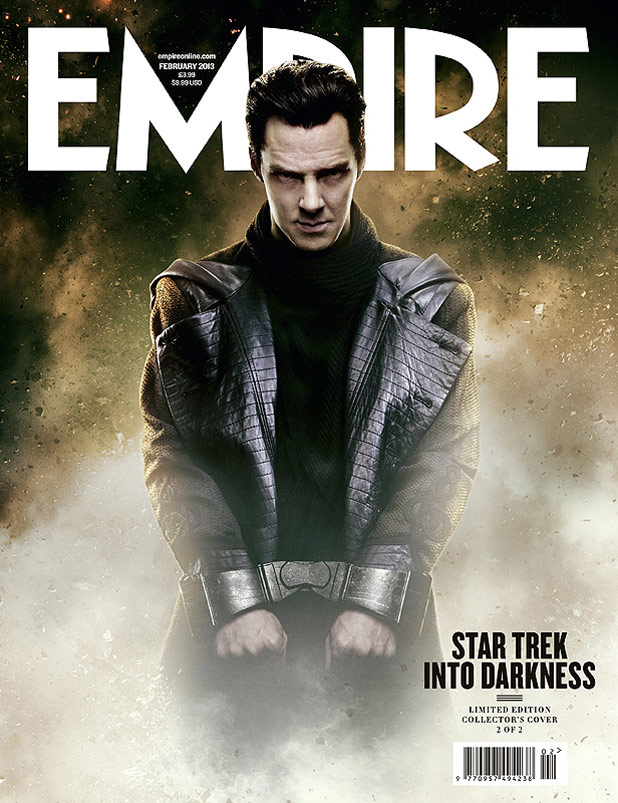 Like an early Christmas present, Empire Magazine just launched a sneak-peak of its December 27th issue chock full o'darkness photos. Empire is also releasing two covers featuring Benedict Comberbatch and Chris Pine with special editions for subscribers. Check the images and details below.
By Captain Pyke | December 19, 2012 - 3:06 pm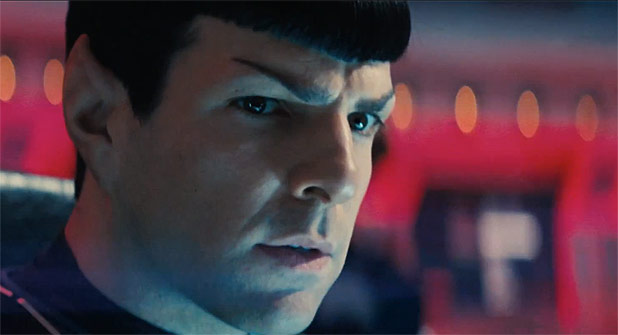 Yeah, I'm stoked and can't wait for May to get here. I've completely given up on seeing Darkness without most of the film being spoiler'd (uh, spoiled, spoiler-ed)... Who was I kidding, anyway? I run a Trek culture website for Pete's sake... With that said, Paramount and Bad Robot just dropped a brand new trailer on the tubes and it's choke full of Captain Pike's distinct voice and pathos. A couple things to note about the new trailer: First, Chekov is in a red tunic and running through engineering. Second, Kirk is wielding a phaser rifle. Yup, I'm on board. Check it out below.
By Captain Pyke | December 13, 2012 - 10:16 pm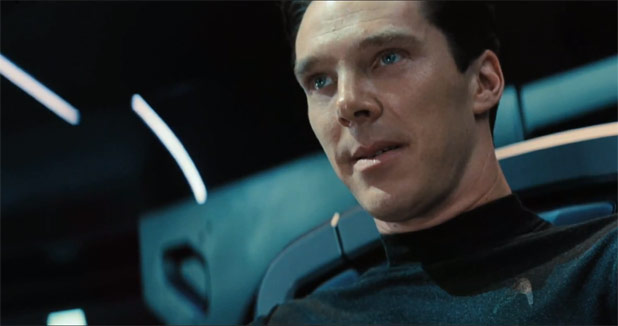 Benedict Cumberbatch recently talked to MTV News about his role in Star Trek Into Darkness. Mr. John Harrison... If that's your real name... "He is a terrorist, he operates as a terrorist," Says Benedict. "He has extraordinary physical powers but also mental powers."
By Captain Pyke | December 10, 2012 - 11:39 pm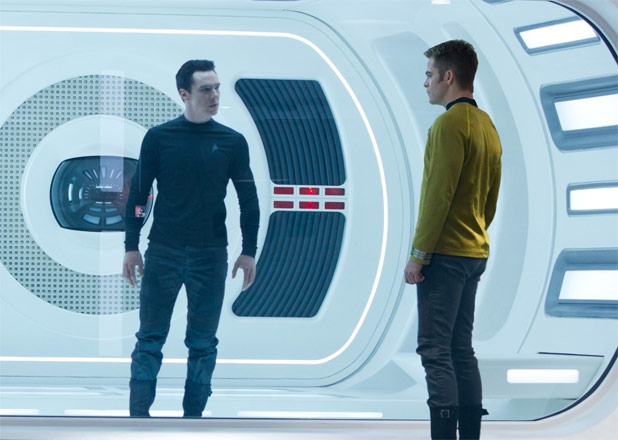 Yeah, we've guessed Gary Mitchell. Sure, we've said Landru or The Doomsday Machine. Heck, we've even thrown around The Horta, but who the heck is John Harrison? According to a recently released Paramount publicity still, that's who Benedict Cumberbatch is playing in Star Trek Into Darkness. Okay, okay, we get it. Maybe it's more of J.J's skillful subterfuge. Maybe it was released just to get the blogosphere (I so hate that word) whirring. Well, guess what kids? It worked.
By Captain Pyke | December 8, 2012 - 9:23 pm
It's going to be a crazy ride to May 17th. All of the press for Star Trek Into Darkness is really starting to ramp up and it's only going to get crazier the closer we get to summer. Trek newcomer Alice Eve recently talked to Digital Spy about her time working on the new J.J. Abrams film and had nothing but praise for her director.
By Captain Pyke | December 6, 2012 - 12:49 pm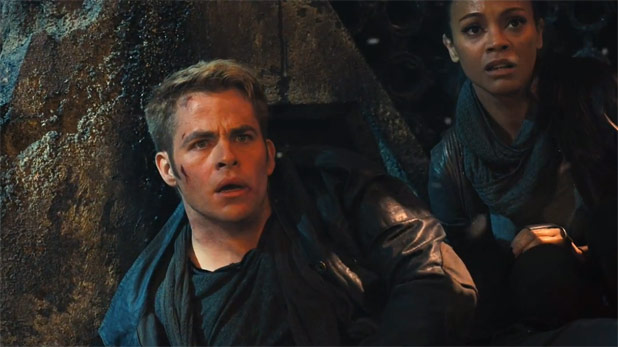 The first Trailers for Star Trek Into Darkness have hit the web and to us... it looks awesome. I'm still thinking that Benedict Cumberbatch is playing Gary Mitchell, but it wouldn't be the first time I've been wrong. One of our readers posted a few days back that it could also be Garth of Izar. That looks compelling and is a good possibility too. Heck, who knows, it could be Khan. J.J. is a master of subterfuge. ..... KHHHAAAANN! Sorry, had to. Check out both versions of the trailer below including the extended footage Japanese trailer.