"He Operates As A Terrorist" Says Benedict Cumberbatch About The Star Trek Into Darkness Villain John Harrison
By Captain Pyke | December 13, 2012 - 10:16 pm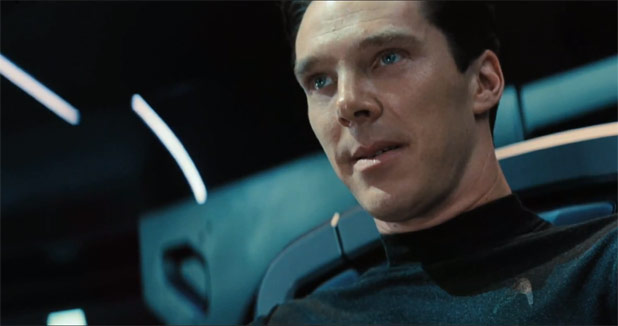 Benedict Cumberbatch recently talked to MTV News about his role in Star Trek Into Darkness. Mr. John Harrison... If that's your real name... "He is a terrorist, he operates as a terrorist," Says Benedict. "He has extraordinary physical powers but also mental powers."
Without revealing too many details, Benedict tells us that the vengeance that Harrison seeks is personal. "It is personal, but it's also political, I think. At some point in the film you should feel a certain amount of empathy for his cause if not his means. It's what drew me to the role."
Harrison also plays Kirk and Spock off one another: "He very much plays them off each other, but there's also an element of Jungian shadow self to him and Kirk." Benedict continues: "There's a certain amount of [Harrison] and how he's perceived for his cause and how he is a leader [that] is similar to how Kirk is a leader of his men and his crew."
Check out the full video interview below.