Karl Urban
By Captain Pyke | October 15, 2012 - 9:06 pm
While cruising the tubes (the late Senator Stevens would be proud) I ran across a really cool video from 1990 featuring DeForest Kelley & the TNG cast / crew. Described as a news segment for Primetime Live, the video features Dee giving us a tour of the inner workings of Star Trek: The Next Generation. The video quality is pretty terrible, but it's definitely worth a watch. Man, Dee, we miss you.
By Captain Pyke | April 19, 2010 - 9:06 pm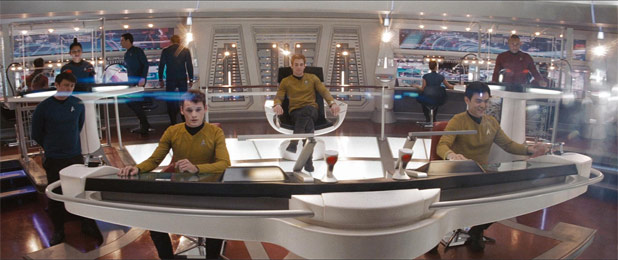 Star Trek XII is hot news on the interwebs, well the want for news on Star Trek XII is hot news on the.... you get the idea. Both Zoe Saldana and Karl Urban have been chatty about the subject recently. Zoe told Inquirer.net that she's expecting a phone call about the filming dates sometime soon.
"Within a month, we'll have specific filming dates for Star Trek 2. So we have to do whatever we have to do before the Enterprise comes calling."
By Captain Pyke | May 25, 2009 - 9:09 pm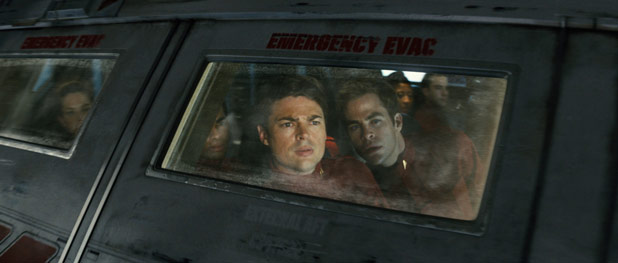 If you didn't know, William Shatner has his own Youtube channel called 'The Shatner Project'. In the most recently released video we see Karl Urban (Dr. McCoy in Star Trek XI) interviewed at The Shat's Hollywood Charity Horse Show.
Urban is asked all about his role as Bones including how he prepared for the role and if he actually watched Star Trek as a lad. Check out the video below.