Star Trek: TOS Trek Culture
By Crewman Becky | December 2, 2014 - 3:04 pm
CBS Watch! magazine released a Star Trek special collector's edition this week. Retailing for $9.99, the issue features an inside look at the show and releases never-before-seen photos. It hit the newsstands yesterday, December 1st, so they're still out there waiting for you.
We also happened to be handed two of the photos that are included in this collectors issue, and thought you might like to get a sneak peek. Check them out below.

By Crewman Becky | August 25, 2014 - 5:03 pm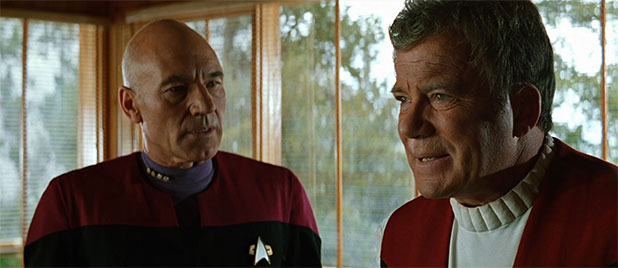 In case you haven't heard, William Shatner's Star Trek TNG Documentary 'Chaos On The Bridge' Debuts Tonight, Monday, Aug. 25, at 9 p.m. ET/MT on HBO Canada. Hey to all of our Canadian pals...you'll have to let us know how it is!!
The Toronto Sun writes;
By Captain Pyke | April 1, 2013 - 9:26 pm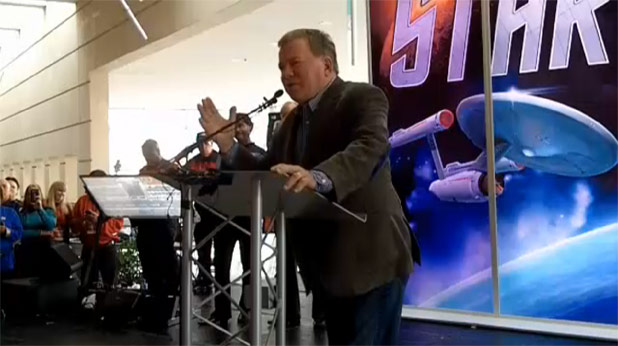 As we reported in February, William Shatner was on hand in Dallas to help kick off the Texas Lottery's official Star Trek scratch off game. The Shat helped draw 560 plus Trek fans in costume for a Guinness World Record attempt and drawings for thousands of dollars in prizes.
By Crewman Becky | February 7, 2013 - 12:12 am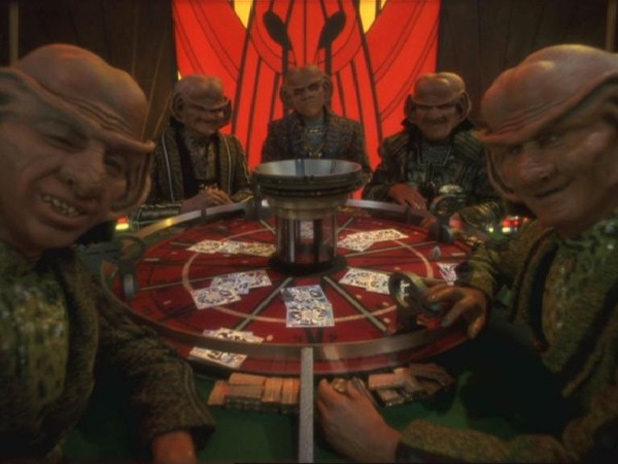 Are you going to be in Texas in March? Specifically, how about The Dallas Convention Center on Saturday March 30, 2013 from 10am to 1pm? Oh, and will you, by any chance, be wearing your favorite Star Trek costume?  If all of those "ifs" apply to you, you can join The Shat and the Texas Lottery for a Guinness world record attempt for the most people dressed in Star Trek costumes at one event. And did we mention that, whist there, you can enter to win a trip to the Las Vegas Star Trek convention?