Star Trek: TNG
By Captain Pyke | March 13, 2013 - 10:29 pm
Ever want to be in the collective? Weird question, right? Cybernetic implants, a hive mind, no individuality, what's not to like? Well here's your chance to do the next best thing. To celebrate the launch of Star Trek: The Next Generation - Season Three [Blu-ray] and the special "Best of Both Worlds" theater event, CBS just released its "Be a Borg" app on Facebook.
By Captain Pyke | March 8, 2013 - 9:16 pm
To celebrate the launch of Star Trek: The Next Generation - Season Three [Blu-ray]
, CBS & NCM Fathom Events have joined forces to present one of our favorite episodes in theaters nationwide. "The Best of Both Worlds" was a game changing episode for TNG which solidified the series in the minds of Trek fans nation wide and will be shown for one night only in April.
According to the Fathom Events website; The two-part storyline comprising the third season finale and the fourth season premiere of the beloved series Star Trek: The Next Generation®- will, for the first time ever, be seamlessly tied together as one continuous and uninterrupted story digitally restored with new CGI effects… on the big screen! Audiences will also see special clips from "Regeneration: Engaging the Borg", a behind-the-scenes look at the making of The Best of Both Worlds.
By Captain Pyke | January 28, 2013 - 10:15 pm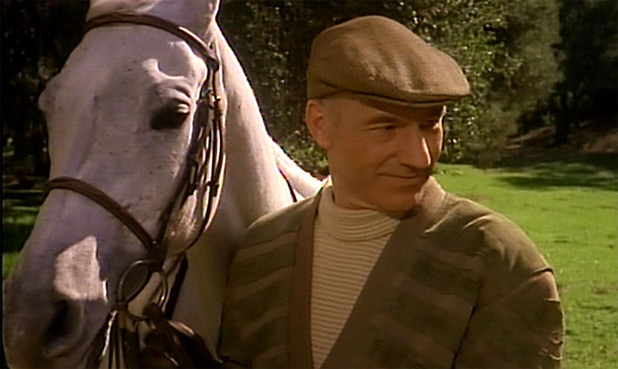 As refined thespians and Knights of the Realm, Patrick Stewart & Ian McKellen are no strangers to the Broadway stage. This fall Picard & Magneto (or Professor X & Gandalf, if you prefer) are set to co-star in two separate plays. First, they will be reprising their roles in the critically acclaimed Samuel Becket play Waiting for Godot, which originally played in 2009 to sold out audiences at London's West End. Next, they will be in a limited engagement run of Harold Pinter's No Man's Land.
By Crewman Becky | January 21, 2013 - 10:13 pm
Subspace Communique's good friend, Terilynn Shull, over at Massively, has released a new Captain's Log, today, and it's chock full 'o goodies.
For those of you who don't know, Terilynn writes a new Captain's Log once a week centered on Star Trek Online. This week's release does not disappoint. She fills us in on all the exciting opportunities and upcoming game additions.
By Captain Pyke | January 15, 2013 - 12:52 am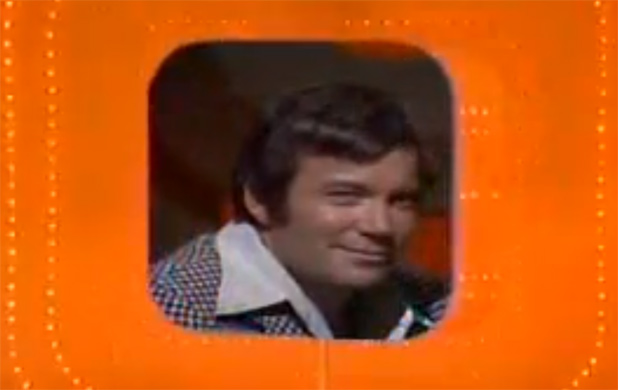 If there's one thing I love almost as much as Star Trek (besides The Rockford Files), it's Match Game. It could be any incarnation, 73, 74, 78, PM, it doesn't matter. Just give me a YouTube playlist and lots of Charles Nelson Reilly. I hear he won the Tour de France with two flat tires and a missing chain...but I digress. Recently watching an episode (or six) of Match Game, I got to thinking... Surely there are episodes of Match Game and other game shows chock full o'Trek stars. And, since we live in the future, I was able to fire up the Googles and find several episodes for all you Vulcans and Andorians alike. So, in my best Gene Rayburn, "There are so many Trek stars in these game shows [long pause] that you'll have to [BLANK]." As an added note, even though the title of this article sounds like a question from Jeopardy, this list is Alex Trebek-less. That's on principle... Enjoy.
By Captain Pyke | January 12, 2013 - 11:36 pm
Here's an interesting video that we found on Youtube featuring Star Trek: The Next Generation screen tests for everything form Data's makeup to Troi's contacts and hairstyle. Entitled "Creepy TNG Test Footage" the video show's what must have been the pre-production lighting and wardrobe test's for Brent Spiner, Marina Sirtis, Jonathan Frakes, Denise Crosby, LeVar Burton, and Patrick Stewart.
By Darren Benjamin | December 22, 2012 - 3:55 pm
This week us Trekkies were blessed with a nice bit of nostalgia, amid all the new news from that upcoming Star Trek movie, Star Trek Into Darkness. Pinball Arcade has blessed us with the release of the now classic Star Trek The Next Generation pinball machine digitally for iOS devices as well as Android devices.
This release is a faithful digital reproduction of the original pinball machine released by Williams Electronics or WMS back in 1993 during the heyday of one of our favorite Star Trek series TNG. WMS was also responsible for a couple of our other favorite great genre pinball releases such as Twilight Zone and Indiana Jones (some of my personal favorites, which by the way cost me quite a few quarters)
By Captain Pyke | December 18, 2012 - 11:06 pm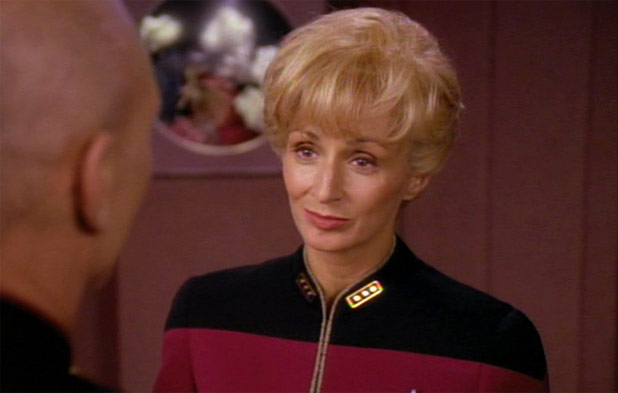 Our favorite TNG admiral and Life After Trek-er Natalija Nogulich has just released her long awaited novel "One Woman's War". The book revolves around a mother's revenge for her murdered son and is set during the Balkan civil war of the 1990's. We talked, in detail, about the book in our interview with Natalija and she describes the novel as "Very current and eternal. [the theme] is revenge versus forgiveness". The lead character flees the Balkans after her son's death, to family in New York. While with her family she learns the identity of the killer, and as Natalija describes; "she has a war within herself, a war that she just fled, and a war that cost her the life of a loved one."
By Captain Pyke | December 17, 2012 - 10:29 pm
Everyone's favorite ensign and internet wonderboy, Wil Wheaton, recently starred in a new short with The Walking Dead star Chandler Riggs. Recently? You ask... Well okay, so it was uploaded in July. I'm a little behind the times and the only reason I know anything about it is that Mary from DVD Geeks shared it today. Yeah she posted it to Google +, I think. Anyway, what do you want from me? This site's free. Get off my lawn!... My best guess is that the short was filmed at one of the Wizard World Comic-Cons, since both Chandler and Wil have been hitting the circuit pretty heavily. Whoops, scratch that, looks like it was filmed down under at an Aussie convention.