Jonathan Frakes
By Crewman Becky | October 8, 2013 - 8:49 pm
Have you ever wanted to see inside Star Trek: The Next Generation's Commander Riker's Jonathan Frakes's house? How would you feel knowing that you could even live there? Well, it looks like somebody out there may get their wish. Jonathan Frakes has recently put his Beverly Hills house up for rent…for the tidy sum of $25,000 a month.
According to RealtyToday:
Frakes and his wife, Gennie Francis recently purchased a Woodland Hills home for $1 million, reports Trulia. They might have moved to the new house and are therefore offering the Beverly Hills digs for rent.
According to the listing records at Realtor.com, the home is a 10,000 square feet, double story, single family residence, sitting on a 1.06 acre lot. The house has eight bedrooms and 11 bathrooms. Interiors feature mixed flooring and French doors and windows.
The listing describes the home as:
By Captain Pyke | January 12, 2013 - 11:36 pm
Here's an interesting video that we found on Youtube featuring Star Trek: The Next Generation screen tests for everything form Data's makeup to Troi's contacts and hairstyle. Entitled "Creepy TNG Test Footage" the video show's what must have been the pre-production lighting and wardrobe test's for Brent Spiner, Marina Sirtis, Jonathan Frakes, Denise Crosby, LeVar Burton, and Patrick Stewart.
By Crewman Becky | November 5, 2012 - 9:21 pm
Don't make any plans for mid-February next year…your calendar is soon to be full of convention festivities. That's right kids, Creation Entertainment's Grand Slam: The Star Trek & Sci-Fi Summit XVIII, comes to Burbank, California on February 15-17, 2013. This con has a great set of celebs already lined up with more promised to be added as the event approaches. There will even be a Saturday night reunion event of the Star Trek: The Next Generation cast featuring; Sir Patrick Stewart, Jonathan Frakes, LeVar Burton, Michael Dorn, Gates McFadden and Marina Sirtis.
By Captain Pyke | October 30, 2012 - 10:34 pm
We just got back from a fantastic con in our neck of the woods. That's right earthlings, it's time for the Wizard World Austin Comic Con post convention wrap-up. This was a special Trek centric con, that featured the entire bridge crew from Star Trek: The Next Generation. We've been covering news about Austin CC for the past several months and the show really lived up to the hype.
By Captain Pyke | October 22, 2012 - 11:19 pm
For all of you that are excited about the Star Trek: The Next Generation reunion at Austin Comic Con, Wizard World just released the full programming schedule. In addition to all of the exciting TNG programming, our good friend Larry Nemecek is slated to appear at the con as well.
By Captain Pyke | October 20, 2012 - 11:51 pm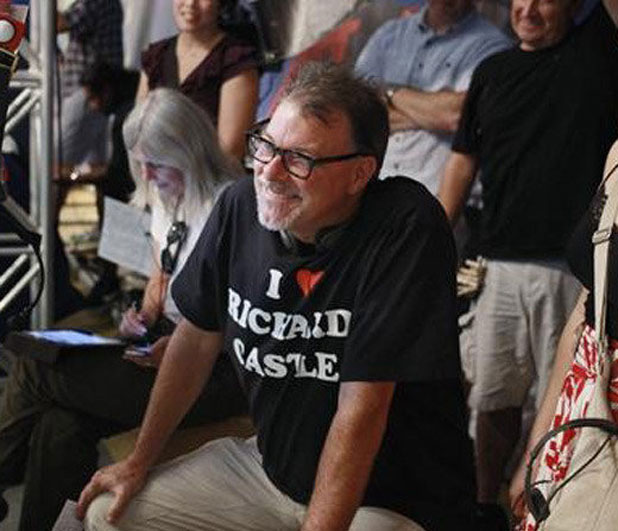 As we reported last month, Jonathan Frakes is directing a brand new episode of the hit show Castle guest starring Armin Shimerman. It looks like the first images from the set are starting to appear online. Zap2it.com has posted several pics from the set featuring both Frakes and Castle star Nathan Fillion.
By Crewman Becky | September 29, 2012 - 11:44 pm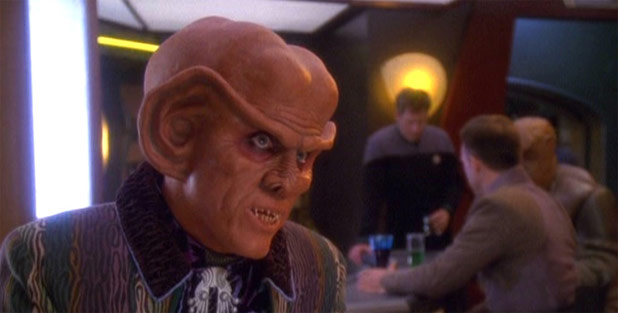 Here's a fun one for all you Star Trek: Deep Space Nine and Castle fans out there. Later this fall, Armin Shimerman is set to guest-star in a Castle episode that revolves around a sci-fi convention. It also, just happens to be directed by TNG's Jonathan Frakes.
By Captain Pyke | September 24, 2012 - 11:06 pm
Austin Comic Con is nearly a month away and Wizard World just announced that Wil Wheaton has been added to the roster. All that's left for a complete US Next Gen cast reunion is Denise Crosby. Fingers crossed... Here's the Trek guest rundown; Patrick Stewart (Captain Jean-Luc Picard), Jonathan Frakes (Commander William T. Riker), LeVar Burton (Lt. Commander Geordi La Forge), Michael Dorn (Lieutenant Worf), Marina Sirtis (Counselor Deanna Troi), Brent Spiner (Lt. Commander Data), Gates McFadden (Dr. Beverly Crusher), and Wil Wheaton (Wesley Crusher).
By Captain Pyke | August 19, 2012 - 10:10 pm
In years past we've celebrated Gene Roddenberry's birthday with a special salute and a Youtube video round-up. We've often overlooked another Trek alum's birthday that just happens to share the same date as Gene, Star Trek: The Next Generation's Jonathan Frakes. What better way to celebrate this special day with a video of Jonathan candidly remembering Gene. Happy birthday to both Gene "The Great Bird of the Galaxy" Roddenberry and Jonathan "Two Takes" Frakes. By the way, you can find out how Jonathan earned that special nickname here.