Star Trek:TNG
By Crewman Becky | October 8, 2013 - 8:49 pm
Have you ever wanted to see inside Star Trek: The Next Generation's Commander Riker's Jonathan Frakes's house? How would you feel knowing that you could even live there? Well, it looks like somebody out there may get their wish. Jonathan Frakes has recently put his Beverly Hills house up for rent…for the tidy sum of $25,000 a month.
According to RealtyToday:
Frakes and his wife, Gennie Francis recently purchased a Woodland Hills home for $1 million, reports Trulia. They might have moved to the new house and are therefore offering the Beverly Hills digs for rent.
According to the listing records at Realtor.com, the home is a 10,000 square feet, double story, single family residence, sitting on a 1.06 acre lot. The house has eight bedrooms and 11 bathrooms. Interiors feature mixed flooring and French doors and windows.
The listing describes the home as:
By Crewman Becky | July 31, 2012 - 10:50 pm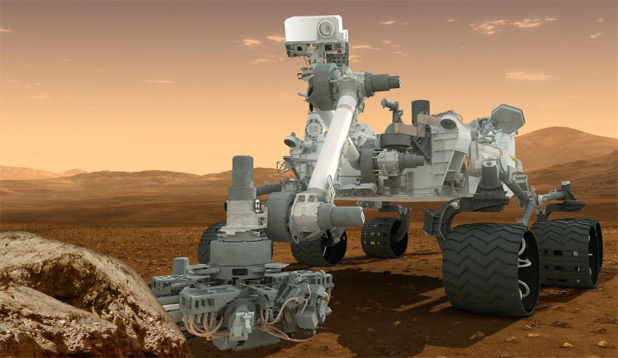 Just in case you have your head in a hole in the ground, here's some cool Trek news that's all over the interwebs. It seems that William Shatner and Wil Wheaton are each narrating a short video for NASA's Mars Curiosity Rover that explains, in layman's terms, the complex landing sequence in this new and exciting interplanetary mission.
By Captain Pyke | April 18, 2011 - 8:50 pm
A brand new episode of our favorite STO podcast just launched on the interwebs. A.J. Was kind enough to have me back on the show and this time we go through season 1 of Star Trek: The Next Generation to find which episodes would make great content for Star Trek Online. We're not looking at you "Angel One"...
Episode 6 descirption: Besides the usual podcast where we discuss STO releases and the state of the game in general I wanted to open it up a little and talk about Star Trek canon. (While still keeping it relevant to the game.) This is the first part in a series in which we will go over, season by season of Star Trek and discuss what would work as an episode, series or just plain not at all on STO. I hope you enjoy it! STO or NO: #1. Chris from Subspace Communique and I discuss Star Trek: The Next Generation Season 1.
By Captain Pyke | January 23, 2010 - 11:48 pm
Jean Simmons, Emmy award winning, stage, film and television actress, died Friday evening at her home in Santa Monica. Simmons is famous in Trekdom for playing Admiral Satie in one of TNG's more poinent episodes "The Drumhead".
As relevant today as it was almost 19 years ago, "The Drumhead" focuses on an act of sabotage aboard the Enterprise and the witch hunt that slowly envelopes the crew. The episode also features one of the best moments of dialog, in The Next Generation, between Admiral Satie and Captain Picard. Check out the amazing exchange in the video below.
Tags:
By Captain Pyke | November 14, 2009 - 11:44 pm
LeVar Burton, our dear Geordi LaForge, is set to host a special presentation at the Housatonic Community College Alumni Hall of Fame Gala November 21st.