LeVar Burton
By Crewman Becky | November 15, 2013 - 12:19 am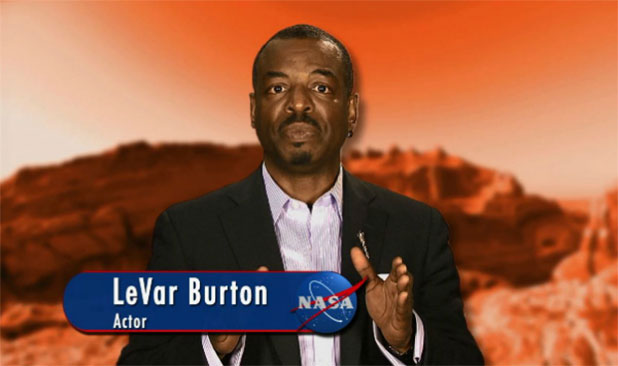 Not only is sending a mystery-solving spacecraft to Mars super cool, but NASA just managed to add a bigger cool factor by having Star Trek: The Next Generation's LeVar Burton be their spokesperson for their new PSA.
"NASA is returning to Mars. Why? Well, to help solve one of the big Martian mysteries. Where did all of that Mars water go?", Burton says as he opens the video.
It may not be the U.S.S. Enterprise, but the new MAVEN spacecraft and mission sounds incredibly exciting, none the less. Be sure to check out NASA's video, here. And you can find more information about the MAVEN mission, here.
NASA's official news release states:
By Captain Pyke | January 15, 2013 - 12:52 am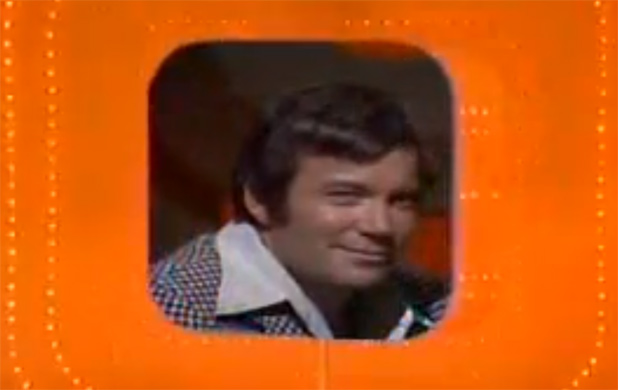 If there's one thing I love almost as much as Star Trek (besides The Rockford Files), it's Match Game. It could be any incarnation, 73, 74, 78, PM, it doesn't matter. Just give me a YouTube playlist and lots of Charles Nelson Reilly. I hear he won the Tour de France with two flat tires and a missing chain...but I digress. Recently watching an episode (or six) of Match Game, I got to thinking... Surely there are episodes of Match Game and other game shows chock full o'Trek stars. And, since we live in the future, I was able to fire up the Googles and find several episodes for all you Vulcans and Andorians alike. So, in my best Gene Rayburn, "There are so many Trek stars in these game shows [long pause] that you'll have to [BLANK]." As an added note, even though the title of this article sounds like a question from Jeopardy, this list is Alex Trebek-less. That's on principle... Enjoy.
By Captain Pyke | January 12, 2013 - 11:36 pm
Here's an interesting video that we found on Youtube featuring Star Trek: The Next Generation screen tests for everything form Data's makeup to Troi's contacts and hairstyle. Entitled "Creepy TNG Test Footage" the video show's what must have been the pre-production lighting and wardrobe test's for Brent Spiner, Marina Sirtis, Jonathan Frakes, Denise Crosby, LeVar Burton, and Patrick Stewart.
By Crewman Becky | November 5, 2012 - 9:21 pm
Don't make any plans for mid-February next year…your calendar is soon to be full of convention festivities. That's right kids, Creation Entertainment's Grand Slam: The Star Trek & Sci-Fi Summit XVIII, comes to Burbank, California on February 15-17, 2013. This con has a great set of celebs already lined up with more promised to be added as the event approaches. There will even be a Saturday night reunion event of the Star Trek: The Next Generation cast featuring; Sir Patrick Stewart, Jonathan Frakes, LeVar Burton, Michael Dorn, Gates McFadden and Marina Sirtis.
By Captain Pyke | October 30, 2012 - 10:34 pm
We just got back from a fantastic con in our neck of the woods. That's right earthlings, it's time for the Wizard World Austin Comic Con post convention wrap-up. This was a special Trek centric con, that featured the entire bridge crew from Star Trek: The Next Generation. We've been covering news about Austin CC for the past several months and the show really lived up to the hype.
By Captain Pyke | October 22, 2012 - 11:19 pm
For all of you that are excited about the Star Trek: The Next Generation reunion at Austin Comic Con, Wizard World just released the full programming schedule. In addition to all of the exciting TNG programming, our good friend Larry Nemecek is slated to appear at the con as well.
By Crewman Becky | October 5, 2012 - 10:14 pm
Short but sweet! …short story…sweet news.
Turns out that on an upcoming episode of The Big Bang Theory, Sheldon is making a new "Fun With Flags" webisode, this time focusing on the flags of Star Trek. While it's not totally clear how Wil and LeVar will play into it, we're guessing we won't be disappointed.
By Captain Pyke | September 24, 2012 - 11:06 pm
Austin Comic Con is nearly a month away and Wizard World just announced that Wil Wheaton has been added to the roster. All that's left for a complete US Next Gen cast reunion is Denise Crosby. Fingers crossed... Here's the Trek guest rundown; Patrick Stewart (Captain Jean-Luc Picard), Jonathan Frakes (Commander William T. Riker), LeVar Burton (Lt. Commander Geordi La Forge), Michael Dorn (Lieutenant Worf), Marina Sirtis (Counselor Deanna Troi), Brent Spiner (Lt. Commander Data), Gates McFadden (Dr. Beverly Crusher), and Wil Wheaton (Wesley Crusher).
By Captain Pyke | September 12, 2012 - 10:19 pm
Child literacy advocate and Star Trek: The Next Generation Star, LeVar Burton, will be joining the AIDS Research Alliance's Board of Directors. LeVar has been their national spokesman for over a year now and will play a key role in shaping AIDS Research Alliance's program and fundraising.