Robert Picardo
By Captain Pyke | September 3, 2013 - 10:11 pm
If you're in the LaLa-Land area (Los Angeles Califor-ni-ya), be sure to swing by the Laemmle's Music Hall 3 theater to check out IT'S A FRAME UP. The Michael DeMeritt (Life After Trek Episode) co-produced short will be playing Tuesday through Thursday and features another well known Voyager alumnus, Robert Picardo. IT'S A FRAME UP features 30's slapstick comedy in the style of Abbot & Costello or better yet Benny Biffle and Sam Shooster. Check out the info below to learn more.
By Captain Pyke | January 15, 2013 - 12:52 am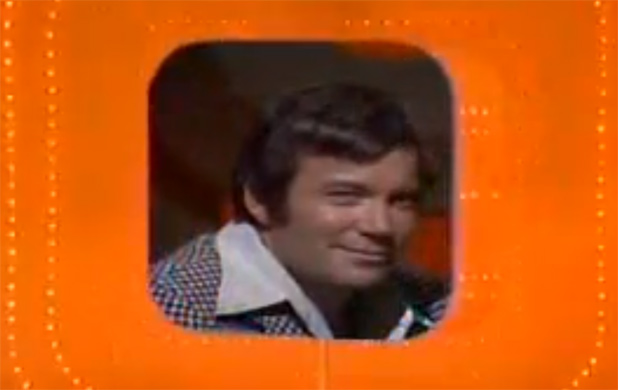 If there's one thing I love almost as much as Star Trek (besides The Rockford Files), it's Match Game. It could be any incarnation, 73, 74, 78, PM, it doesn't matter. Just give me a YouTube playlist and lots of Charles Nelson Reilly. I hear he won the Tour de France with two flat tires and a missing chain...but I digress. Recently watching an episode (or six) of Match Game, I got to thinking... Surely there are episodes of Match Game and other game shows chock full o'Trek stars. And, since we live in the future, I was able to fire up the Googles and find several episodes for all you Vulcans and Andorians alike. So, in my best Gene Rayburn, "There are so many Trek stars in these game shows [long pause] that you'll have to [BLANK]." As an added note, even though the title of this article sounds like a question from Jeopardy, this list is Alex Trebek-less. That's on principle... Enjoy.
By Captain Pyke | January 22, 2012 - 11:03 pm
If you're in the Orlando, Florida area on the weekend of February 17th through February 19th, be sure to swing by the Orange County Convention Center for this year's MegaCon. It's shaping up to have a fantastic Trek lineup with Brent Spiner, Tim Russ, & Robert Picardo. We haven't made it down to Orlando for MegaCon, but we've heard good things. It would definitely be a worth while trip to check out. Not only do they have an awesome Trek lineup, but you can also see Stars from Buffy, Stargate, Babylon 5, & much more.
By Captain Pyke | December 18, 2011 - 11:45 pm
Thanks to our friend Stompy for posting a very funny and special season's greetings from one non-holographic Robert Picardo. That's right kiddos, The Doctor sends his best to you and me in this special youtube video. We even get to see a glimpse of his alter-latin-ego Alphonso. Who's Alphonso, you ask? He's the most interesting man this side of a Dos Equis. Actually, he's the star of several short web clips starring Bob as a latin (or Italian, were not sure) lover who answers viewer's questions in "Ask Alphonso".
Also something that Bob mentions in the video is his new CD "Scrooge". He takes on the lead role as Scrooge in this new recording of the soundtrack from the 1970 film version of A CHRISTMAS CAROL, featuring original music by Academy Award-winner Leslie Bricusse. Bob is also joined by Trek alumni Chase Masterson who appears as Mrs. Fezziwig in the recording.
By Captain Pyke | October 29, 2011 - 11:05 pm
Star Trek: The Exhibition has been crisscrossing the country for the last couple of years and this weekend it's beaming down to the St. Louis Science Center in St. Louis, Missouri. The exhibition includes a full-size replica of the Enterprise-D bridge, the transporter from J.J. Abrams's 2009 film Star Trek, a replica captain's chair from The Original Series, plus tons of props & costumes form the 45 years of Star Trek. Jackie Mollet, senior director of theatre, retail and exhibitions for the Science Center told the St. Louis Beacon; "Once you go through the exhibition and read a lot of the educational materials, you can see that the science fiction of 'Star Trek' really inspired today's scientists for breakthroughs in technology."
By Captain Pyke | September 19, 2011 - 10:10 pm
From now until September 25th, you can catch Robert Picardo (the non-holographic version) in the musical Cabaret. Robert plays fruit-salesman Herr Schult in this slightly tamed version of the classic. Also starring O'Hare as Sally Bowles, Jeff McLean as Cliff Bradshaw, Mary Gordon Murray as Fräulein Schneider, and Bryce Ryness as the Master of Ceremonies. You can catch Cabaret at the Freud Playhouse at UCLA.
About Cabaret:
Willkommen to Germany in the 1930s, a time of excess for those who seek out such pleasures, and a time of fears as the Nazi Party begins to take political power. Cliff Bradshaw is an American writer in search of meaning in his life, and he seeks them out in the dancehalls and clubs that make up Berlin's seedy underground nightlife. Along his journey, he encounters the enigmatic, 19-year-old Sally Bowles who introduces him to the desperate, gaudy and haunting world of the Cabaret. Featuring some of musical theatre's most famous songs, including Willkommen, Don't Tell Mama,Tomorrow Belongs To Me and Cabaret, this show is an enduring classic.
By Captain Pyke | May 30, 2011 - 11:06 pm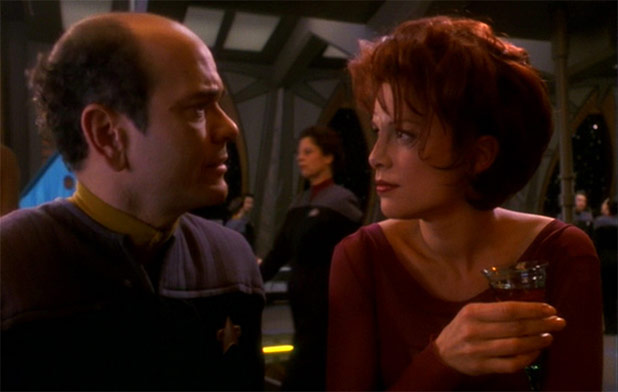 Here's an interesting event that was just brought to our attention by the show organizers. It's is called the Frank & Son Collectable show and on June 11th they will be hosting they're 2nd annual Star Trek Day featuring cast members & guest stars from every Trek series. It's not a convention per se, but more of a chance for fans to get autographs and photo-ops with their favorite stars. Also at the event, the Cinema Makeup School of Los Angeles will be on hand doing Star Trek/ Sci-Fi makeup effects on attendees. Cryptic Studios will be there as well, with PCs setup for you to try out "Star Trek Online", plus free trials of the game for the first 150 people in attendance.
By Captain Pyke | May 4, 2011 - 8:59 pm
So, a Klingon & a hologram walk into a bar... Maybe not a bar, but a remote Idaho ranch. Michael Dorn & Robert Picardo play scheming Television producers in the new film "Spirit Hunters", along side co-stars Doug Jones, Zack Ward, Danielle James, and Davina. The movie takes place on a remote Idaho ranch were a reality TV show is being filmed. Apparently the show's host ends up dead.
By Captain Pyke | February 24, 2011 - 11:13 pm
We had an absolute blast last year at the Austin Comic Con presented by Wizard World and it looks like another awesome Comic Con is shaping up in Anaheim, CA this April. Among the tons of guests appearing in Anaheim, Star Trek's own Robert Picardo, Chase Masterson, John De Lancie, Catherine Hicks, & Lee Arenberg will be in attendance. Take it from us, Wizard World puts on one of the best conventions around and chances are if you miss Anaheim, there will be a show near you sometime this year. Check out the Wizard World website for a full list of Comic Cons nationwide.
From the Wizard World Press release: