I'll Take Star Trek for $600: Trek Stars On Game Shows
By Captain Pyke | January 15, 2013 - 12:52 am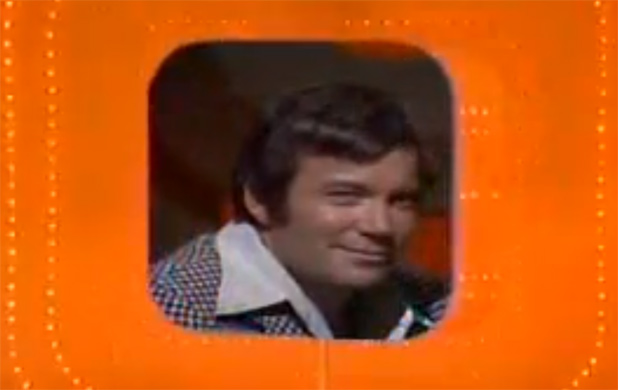 If there's one thing I love almost as much as Star Trek (besides The Rockford Files), it's Match Game. It could be any incarnation, 73, 74, 78, PM, it doesn't matter. Just give me a YouTube playlist and lots of Charles Nelson Reilly. I hear he won the Tour de France with two flat tires and a missing chain...but I digress. Recently watching an episode (or six) of Match Game, I got to thinking... Surely there are episodes of Match Game and other game shows chock full o'Trek stars. And, since we live in the future, I was able to fire up the Googles and find several episodes for all you Vulcans and Andorians alike. So, in my best Gene Rayburn, "There are so many Trek stars in these game shows [long pause] that you'll have to [BLANK]." As an added note, even though the title of this article sounds like a question from Jeopardy, this list is Alex Trebek-less. That's on principle... Enjoy.
The Shat on Match Game 74. No CNR, but ya do get Nipsey Russell
A post Star Trek Leonard Nimoy on What's My Line?
The password is AWESOME. Michael Dorn & Jimmy Doohan on SuperPassword with the worst contestants ever.
Another great Match Game 74 episode with Vic Fontaine... A young James Darren, that is. Also, still no CNR.
Things that belong on the bridge. William Shatner & Leonard Nimoy on $20,000 Pyramid. (Sorry for the video quality)
And lastly, the first part 1-7 of The Weakest Link: Star Trek Edition featuring... Wil Wheaton, LeVar Burton, Robert Picardo, Denise Crosby, Roxann Dawson, John de Lance, William Shatner, & Life After Trek-ker Armin Shimerman.