James Doohan
By Captain Pyke | January 15, 2013 - 12:52 am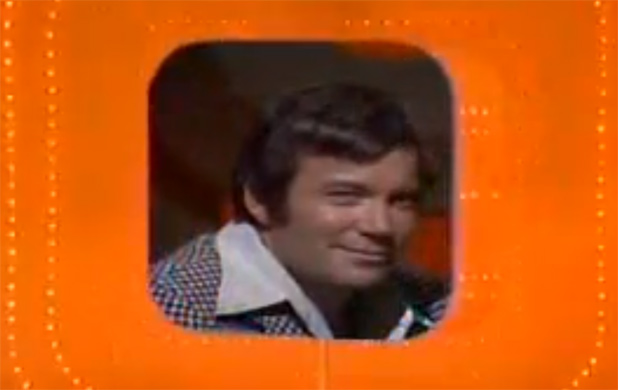 If there's one thing I love almost as much as Star Trek (besides The Rockford Files), it's Match Game. It could be any incarnation, 73, 74, 78, PM, it doesn't matter. Just give me a YouTube playlist and lots of Charles Nelson Reilly. I hear he won the Tour de France with two flat tires and a missing chain...but I digress. Recently watching an episode (or six) of Match Game, I got to thinking... Surely there are episodes of Match Game and other game shows chock full o'Trek stars. And, since we live in the future, I was able to fire up the Googles and find several episodes for all you Vulcans and Andorians alike. So, in my best Gene Rayburn, "There are so many Trek stars in these game shows [long pause] that you'll have to [BLANK]." As an added note, even though the title of this article sounds like a question from Jeopardy, this list is Alex Trebek-less. That's on principle... Enjoy.
By g4nd7n | May 20, 2012 - 8:37 pm
As many of you know, some of Jimmy Doohan's remains were originally slated to be launched into space back in 2008. Unfortunately, when the rocket failed to reach orbit that dream wasn't realized. Celestis, the company responsible for making sure that tribute happens, has contracted with SpaceX to launch Jimmy's ashes on the next Falcon 9 launch. The new mission was scheduled for launch yesterday (May 19th), but due to a malfunction it's been rescheduled for Tuesday May 22nd.
By Captain Pyke | November 1, 2010 - 10:37 pm
Before reality TV, scifi, or sitcoms ruled the small screen, westerns we're the studio's cash-cow. Almost every actor in Hollywood played a role on "Bonanza", "The Lone Ranger", "The Outlaws", etc., including William Shatner, Leonard Nimoy, Deforest Kelley, & James Doohan. Now, a brand new DVD set called "Trek Stars Head West", features the original Enterprise crew in pre-Trek TV westerns from the 50s & 60s. The episodes also include guest starring roles by Robert Redford, Cloris Leachman, & Lon Chaney Jr. Check out the episode list below.
By Captain Pyke | June 21, 2010 - 10:02 pm
As I was thinking over a few ideas for an article tonight, I realized that we have yet to honor our favorite Scotsman in the appropriate fashion. So, ladies, gents, and all trans-gender species, it's time for the... Youtube Video Round-up: James Doohan edition. As a young trek fan, I don't think that there was a cast member I tried to imitate more than Scotty. From the ubiquitus "I haven't got the power" to "Aye, the haggis is in the fire for sure", I tried them all.