Leonard Nimoy
By Captain Pyke | January 15, 2013 - 12:52 am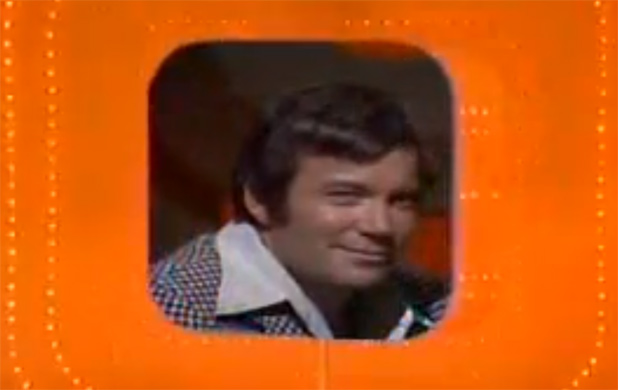 If there's one thing I love almost as much as Star Trek (besides The Rockford Files), it's Match Game. It could be any incarnation, 73, 74, 78, PM, it doesn't matter. Just give me a YouTube playlist and lots of Charles Nelson Reilly. I hear he won the Tour de France with two flat tires and a missing chain...but I digress. Recently watching an episode (or six) of Match Game, I got to thinking... Surely there are episodes of Match Game and other game shows chock full o'Trek stars. And, since we live in the future, I was able to fire up the Googles and find several episodes for all you Vulcans and Andorians alike. So, in my best Gene Rayburn, "There are so many Trek stars in these game shows [long pause] that you'll have to [BLANK]." As an added note, even though the title of this article sounds like a question from Jeopardy, this list is Alex Trebek-less. That's on principle... Enjoy.
By Captain Pyke | May 18, 2012 - 10:42 pm
Leonard Nimoy, a Boston native, has had a wide spanning career throughout Hollywood. The 81-year-old actor, director, & accomplished photographer can now add Doctor to his well versed resume. According to BU Today, Leonard will receive an honorary Doctor of Humane Letters degree this Sunday (May 20th). The day before he receives his degree, Leonard will also give the College of Fine Arts convocation address at Boston University where he will encourage graduating seniors to have "Persistence, Persistence, Persistence".
By Captain Pyke | April 27, 2012 - 10:06 pm
As a child of 70's & 80's, I've had an amazing fascination with the space program. From drawing pictures of Space Shuttles in my kindergarten class to visiting Space Camp shortly after the Challenger accident, it's played a significant role in my formative years. I guess that's really where my love affair with Star Trek began. I have to say that today is rather bittersweet. The internet has been buzzing with talk about the end of the Space Program, as we know it, for some time. Though, today it finally hit home for me. I watched the first shuttle, Enterprise, arrive at its new home. Greeted so graciously by one of my heroes, Mr. Leonard Nimoy. Sure, the Enterprise has been a museum piece for sometime, but its transfer to a new resting spot means that the active shuttle fleet is no longer in service. It's sad really. With a touch of bitter there's also the sweet. Leonard gave an awe inspiring speech that's sure to go down in history, at least in my mind, as one of the greats.
By Crewman Becky | March 26, 2012 - 10:18 pm
It's March 26th, and today is Leonard Nimoy's 81st birthday!! Happy Birthday Mr. Nimoy!! I don't know why, but I always feel like I need to be more grown up when I write about Leonard Nimoy. It's not like I respect him more than the rest of the cast, but his personal grace and demeanor seem to signal my brain to "stand up tall", "make good eye contact" and "stop using slang". Of course…that's all out the window tonight.
By Crewman Becky | June 6, 2011 - 4:05 pm
We just heard that J.J. Abrams has announced that Leonard Nimoy is hidden somewhere within his latest film "Super 8", due out on June 10 (in the US). How Trek-tastic is that?!? Now we have yet one more reason to go see this highly anticipated film.
In an interview with Collider, Abrams stated that there are a number of hidden features in the highly secretive movie, including the Star Trek actor.

"Leonard Nimoy is in the movie somewhere if you can find him," Abrams said.
So get your popcorn and bathroom breaks out of the way before the show starts so you can keep an eye out for Spock Leonard Nimoy somewhere within the film.
By Captain Pyke | May 8, 2011 - 8:49 pm
Our favorite Vulcan, and legend in his own right, Leonard Nimoy will be speaking at Boston University tomorrow night (March 9th, 2011). The Friends of the Libraries at Boston University will host "An Evening with Actor Leonard Nimoy", where Leonard will lecture on his long career in Hollywood. Here's an amazing chance to listen to true a Trek icon in a slightly different setting, outside of the usual convention faire. If we were in Boston, you know we'd be there in a heartbeat. As an added note, for those who were already attending, there has been a venue change for the lecture. Check out the full details and press release below.
By Crewman Becky | April 17, 2011 - 9:03 pm
The end of May has a lot going on in Texas…two conventions, on back to back weekends. The first one is the Dallas Comic Con on May 21 & 22 and the second is Comicpalooza in Houston on the following weekend, May 27 – 29.
By Crewman Becky | March 31, 2011 - 8:38 pm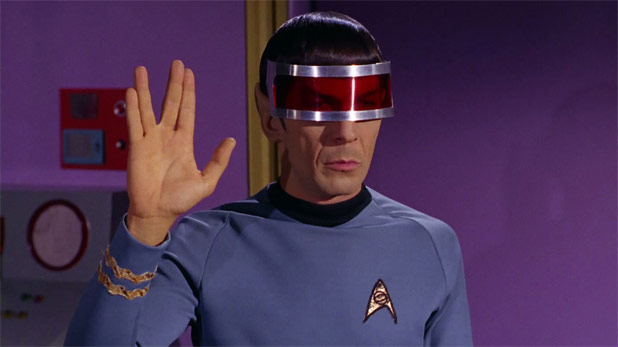 Just announced today, Mr. Spock Leonard Nimoy will be a voice actor in the new "Transformers: Dark of the Moon", set to be released in July 2011. He is set to be the voice for Sentinel Prime.
Apart from his obvious Star Trek cred, Nimoy also has a history with Hasbro's shape-shifting alien robots: He was the voice of Galvatron in 1986?s "The Transformers: The Movie."
By Crewman Becky | March 26, 2011 - 6:51 pm
We'd like to wish Leonard Nimoy a VERY Happy Birthday today, on this, his 80th year!! Happy Birthday Leonard, you've entertained and enlightened us, and we thank you!
Leonard Nimoy has been in a ton of films and TV shows. Trust me; looking through his IMDB page almost gave my scroll finger carpal tunnel. Although he wrote and narrated one of my favorite documentary series of all time, "In Search Of", the role that we all hold dearest to our hearts is that lovable Vulcan, Spock.
Here's some of our favorite moments with Spock. We hope you enjoy them as much as we do.
It's…