Leonard Nimoy
By g4nd7n | April 17, 2010 - 9:33 pm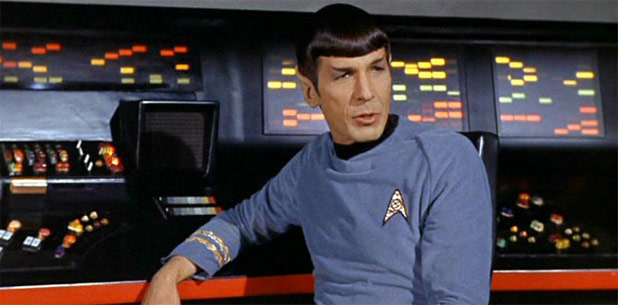 Leonard Nimoy was recently awarded the 2010 Douglas S. Morrow Public Outreach Award at the 26th National Space Symposium in Colorado Springs, Colorado. During his acceptance speech Leonard revealed that he's a big fan of real-world spaceflight, as well as the fictionalized version.
He also expressed his feelings about the recent release of the Obama administration space policy, "I do believe that President Obama means it when he says that he is 100 percent interested in space," Nimoy told reporters. "I know for sure he's a Star Trek fan," he said, because the first time the two men met, President Obama made Spock's traditional V-shaped finger spread.
By Captain Pyke | April 5, 2010 - 10:01 pm
Zachary Quinto will definitely be in the next iteration of J.J. Abrams's Star Trek. Not that that's news, he does have a contract. But, new Spock admits that it may take some pleading and cajoling to get his original counterpart to sign up for part deux. Quinto tells the New York Daily News, the it took a personal plea from J.J. Abrams to bring Leonard Nimoy out of retirement for Star Trek XI.
At the IFC Film Center premiere for "Breaking Upwards" Quinto remarked "I think I might have to ask him this time".
By Captain Pyke | March 26, 2010 - 11:47 pm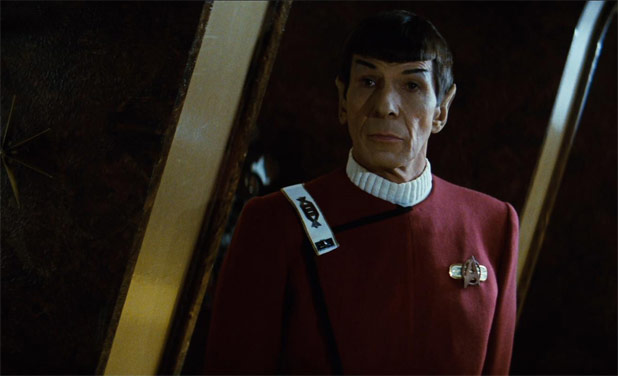 Earlier this week we celebrated the birthday of one William Shatner. Today we celebrate the other half of the dymanic duo, Mr. Leoanrd Nimoy. Possibly the most well known character in all of scifi was brought to life by Leonard in 1964, where he played Spock for the first time in the original Star Trek pilot "The Cage".
Spock has inspired and thrilled many a person over the last 46 years and Leonard Nimoy has been entertaining audiences since 1951. He's an actor, director, producer, author, award winning photographer, and the science officer of the sweetest starship that ever graced the small & silver screen.
By Captain Pyke | March 14, 2010 - 8:51 pm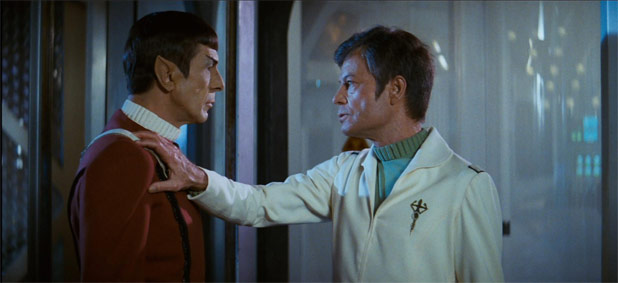 There's been quite a bit of Leonard Nimoy news that last few days, from his adventures to Vulcan to a stop in the Emerald City. Some of the news seems a little unexpected a down right sad. According to an interview in The News Tribune, Spock is talking of calling it quits on the convention circuit this year.
By Captain Pyke | March 13, 2010 - 10:18 pm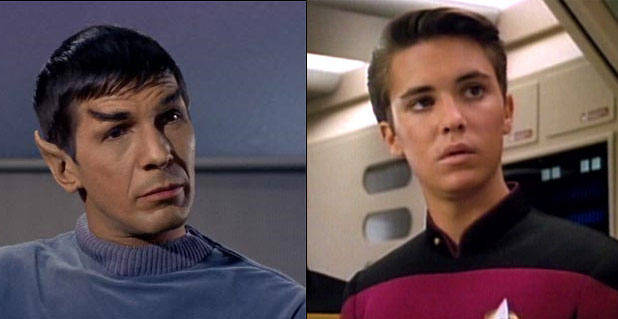 Well we're a little late to the game, but apparently Leonard Nimoy and Wil Wheaton are guests at the Emerald City Comic-Con in Seatle this weekend. If you live in or near Seatle and are just hearing about this (like us) you still have one more day to catch Spock and young Wesley Crusher.
Here's a quick breakdown of their appearance schedule for tomorrow.
Leonard Nimoy
11:00am - 12:15pm - Autograph Signing
1:00pm - Photo Ops
2:00pm - Autograph Signing
By Captain Pyke | March 12, 2010 - 10:32 pm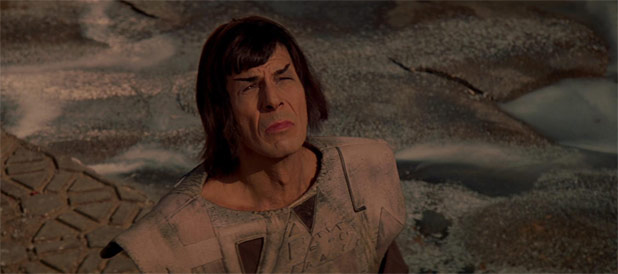 *UPDATE CORRECTED DATE
Leonard Nimoy is heading to a very special place in the Great White North. It seems that Spock is having a home coming of sorts in the small Alberta town of Vulcan. March April 23rd is the arrival date and it looks like quite an event is in the works.
According to the Vulcan Advocate, Mr. Nimoy will arrive at 2:30pm on the 23rd Local and officials, including Tom Grant, the mayor of Vulcan, will get a chance to meet him.
Shortly after, starting at around 3 p.m., Nimoy will be part of the parade, which will start at the Tourism and Trek Station and run down to the intersection on Centre Street and Third Avenue.
By Captain Pyke | October 15, 2009 - 11:10 pm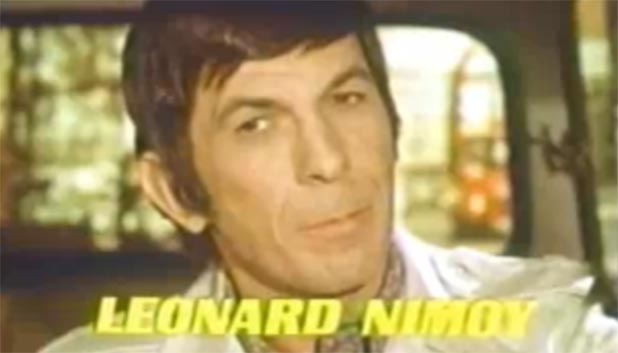 As Trek fans, there are certain things that are a given. First, we think that Gene Roddenberry's vision for the future is something humanity can strive after. Second, we would give up an apendage to actually live in the 23rd and 24th century (maybe that's just me), and lastly that Leonard Nimoy has played an amazing role in Trekdom.
With that in-mind, we've scoured Youtube for videos to add to our latest Youtube Video Round-up: The Leonard Nimoy edition. And, we think we've found some gems. Check them out below.
In the middle of the Earth, from the land of Shire, there's a great litle Vulcan that we all admire......
By Captain Pyke | October 13, 2009 - 8:26 pm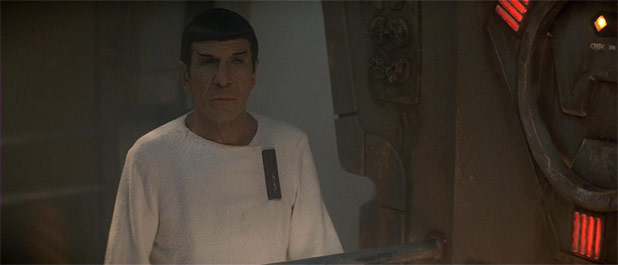 We reported last June on the Company of Angels Gala slated for October 17th to honor Leonard Nimoy. Looks like more info has been released about this Saturday's event. Apparently, Mr. Nimoy has placed his ears from Star Trek IV: The Voyage Home on the auction block. Plus, The Shat and George Takei will be in attendance with items of their own up for bids.
By Captain Pyke | October 8, 2009 - 10:15 pm
As reported byMSN TV, Leonard Nimoy doesn't see any need for Original Spock to return in Star Trek XII. "Although, if they called me, I'd be happy to have a conversation about it." he explains.