Wil Wheaton
By Captain Pyke | January 15, 2013 - 12:52 am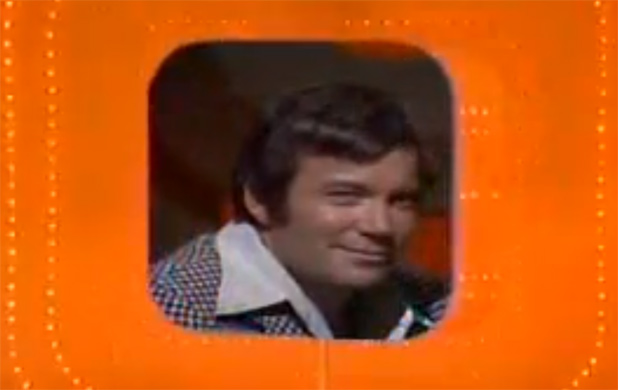 If there's one thing I love almost as much as Star Trek (besides The Rockford Files), it's Match Game. It could be any incarnation, 73, 74, 78, PM, it doesn't matter. Just give me a YouTube playlist and lots of Charles Nelson Reilly. I hear he won the Tour de France with two flat tires and a missing chain...but I digress. Recently watching an episode (or six) of Match Game, I got to thinking... Surely there are episodes of Match Game and other game shows chock full o'Trek stars. And, since we live in the future, I was able to fire up the Googles and find several episodes for all you Vulcans and Andorians alike. So, in my best Gene Rayburn, "There are so many Trek stars in these game shows [long pause] that you'll have to [BLANK]." As an added note, even though the title of this article sounds like a question from Jeopardy, this list is Alex Trebek-less. That's on principle... Enjoy.
By Captain Pyke | December 17, 2012 - 10:29 pm
Everyone's favorite ensign and internet wonderboy, Wil Wheaton, recently starred in a new short with The Walking Dead star Chandler Riggs. Recently? You ask... Well okay, so it was uploaded in July. I'm a little behind the times and the only reason I know anything about it is that Mary from DVD Geeks shared it today. Yeah she posted it to Google +, I think. Anyway, what do you want from me? This site's free. Get off my lawn!... My best guess is that the short was filmed at one of the Wizard World Comic-Cons, since both Chandler and Wil have been hitting the circuit pretty heavily. Whoops, scratch that, looks like it was filmed down under at an Aussie convention.
By Captain Pyke | October 30, 2012 - 10:34 pm
We just got back from a fantastic con in our neck of the woods. That's right earthlings, it's time for the Wizard World Austin Comic Con post convention wrap-up. This was a special Trek centric con, that featured the entire bridge crew from Star Trek: The Next Generation. We've been covering news about Austin CC for the past several months and the show really lived up to the hype.
By Captain Pyke | October 22, 2012 - 11:19 pm
For all of you that are excited about the Star Trek: The Next Generation reunion at Austin Comic Con, Wizard World just released the full programming schedule. In addition to all of the exciting TNG programming, our good friend Larry Nemecek is slated to appear at the con as well.
By Crewman Becky | October 5, 2012 - 10:14 pm
Short but sweet! …short story…sweet news.
Turns out that on an upcoming episode of The Big Bang Theory, Sheldon is making a new "Fun With Flags" webisode, this time focusing on the flags of Star Trek. While it's not totally clear how Wil and LeVar will play into it, we're guessing we won't be disappointed.
By Captain Pyke | September 24, 2012 - 11:06 pm
Austin Comic Con is nearly a month away and Wizard World just announced that Wil Wheaton has been added to the roster. All that's left for a complete US Next Gen cast reunion is Denise Crosby. Fingers crossed... Here's the Trek guest rundown; Patrick Stewart (Captain Jean-Luc Picard), Jonathan Frakes (Commander William T. Riker), LeVar Burton (Lt. Commander Geordi La Forge), Michael Dorn (Lieutenant Worf), Marina Sirtis (Counselor Deanna Troi), Brent Spiner (Lt. Commander Data), Gates McFadden (Dr. Beverly Crusher), and Wil Wheaton (Wesley Crusher).
By Crewman Becky | July 31, 2012 - 10:50 pm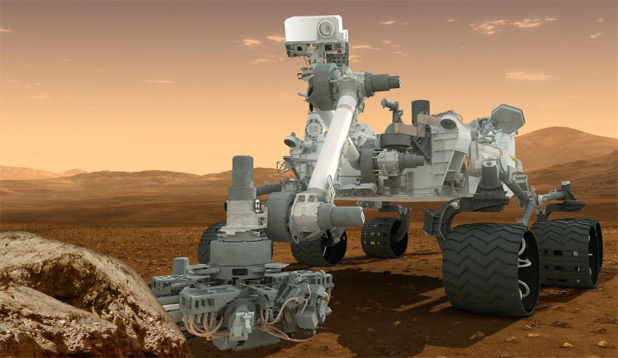 Just in case you have your head in a hole in the ground, here's some cool Trek news that's all over the interwebs. It seems that William Shatner and Wil Wheaton are each narrating a short video for NASA's Mars Curiosity Rover that explains, in layman's terms, the complex landing sequence in this new and exciting interplanetary mission.
By Captain Pyke | March 8, 2012 - 11:17 pm
What do a boy-genius and two Klingons have in common? Well besides the obvious (yeah, we don't get it either...) they'll be in Toronto for the 26th annual Polaris Convention this July. Wil Wheaton, J.G. Hertzler, and Robert O'Reilly are slated for the event scheduled for July 6th-8th (2012) at the Sheraton Parkway Toronto North Hotel. We'd love to make the "trek" to the Great White North, and if past Polaris Conventions are any indication, they'll be adding more guest as we draw closer to July.
By Crewman Becky | January 30, 2012 - 11:11 pm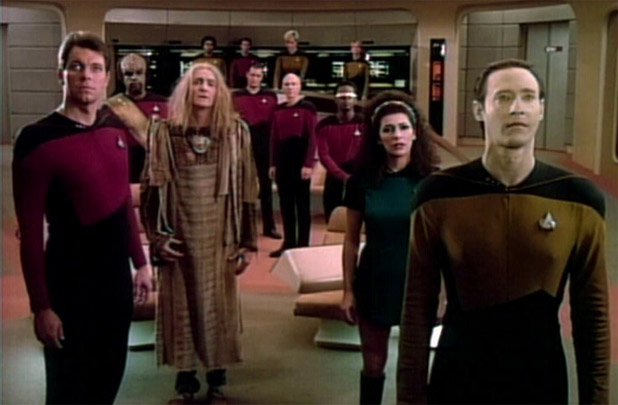 Well, the 25th anniversary of Star Trek: The Next Generation is swiftly upon us. I can't believe it's been so long. I still remember watching the first episode, begrudgingly, because my mom wanted to watch it and we only had one TV in the house. You see I was a purist…it wasn't the Original Series…so I didn't want any part of it. Needless to say, at the end of those two hours, I was totally hooked. Now, fast forward seven years to the series ender. We swear we didn't plan it this way, but "All Good Things…" just happened to be aired during our honeymoon. Being the fans that we were, we ordered in that night. There was no way either of us were going to miss that.