John De Lancie
By Captain Pyke | May 17, 2012 - 9:44 pm
This is a friendly neighborhood reminder that the freakin' captain of the Enterprise and a loveable (well, maybe not loveable) omnipotent being will be at Dallas ComicCon this weekend (May 19th & 20th). That's right kidos Sir Patrick Stewart & one John de Lancie will be gracing the stage at the Irving Convention center in the Metroplex.
By Captain Pyke | April 11, 2012 - 11:52 pm
What do a telepath, a Klingon, and a god-like being have in common? Well, it's not those fabulous bouffant hairdos. No, in fact it's quite the opposite and more Canadian.. That's right woodchuck-chuckers, Marina Sirtis, Michael Dorn, & John de Lancie will be headlining the upcoming Fan Expo Canada in Vancouver. Not only will you get to see some of your favorite TNG's stars, but the expo features stars from all across the scifi universe. Stargate SG-1, SGU, Battlestar Galactica, Sanctuary, Smallville, & the freakin' The Hulk, just to name a few. Check out all the details below.
By Crewman Becky | March 17, 2012 - 11:39 pm
Star Trek's Q, otherwise known as John De Lancie, is the newest guest added to the Dallas Comic Con Roster. As we previously reported, Patrick Stewart is also attending. How perfect is it now that the two polar opposite characters of TNG are going to both be represented. We're hoping that they will share stage time on a two man panel so we can see a little of the old Q vs. Picard shenanigans we all love.

Dallas Comic Con
May 19-20, 2012
Irving Convention Center 500 W Los Colinas Blvd
Irving, TX (At intersection of 114 and NW Highway)
Official Website
By Captain Pyke | March 4, 2012 - 11:48 pm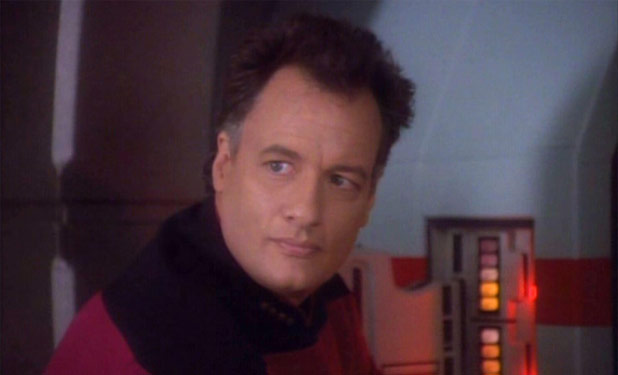 That's right kiddies, the universe's most mischievous omnipotent being is heading to The CW's The Secret Circle. John De Lancie is set to play Royce Armstrong, the powerful, yet recluse grandfather of Jake (Chris Zylka). Royce comes out of hiding to reveal disturbing conspiracy theories about the events of 16 years ago and how the present-day circle is involved.
By Captain Pyke | October 19, 2011 - 10:57 pm
Our good friends Scott & Miles from The SciFi Diner Podcast just posted another awesome interview with none other than Q, Star Trek's John De Lance. Recorded at this year's Shore Leave convention John discusses his new projects including Torchwood: Miracle Day and of course his time as that mischievous omnipotent being on Star Trek: The Next Generation, Star Trek: Deep Space Nine, & Star Trek: Voyager. As you guys & gals know, The SciFi Diner is one of our favorite podcasts and you should definitely check out the rare interview with John De Lance. You won't be disappointed. See the episode details below.
The SciFi Diner Podcast Episode 114:
John de Lancie (born March 20, 1948) is an American actor. He is best known for his recurring role as Q on the various Star Trek series and as Frank Simmons in Stargate SG-1.
By Miles McLoughlin | July 17, 2011 - 10:30 pm
Hello Subspace Communique readers. It' s hard to believe that my friend and cohost Scott of the Sci Fi Diner Podcast and I were at the Shoreleave convention. For those of you that have never heard of Shoreleave, it's a fan run convention held near Baltimore MD. Usually sometime in July.
By Captain Pyke | July 6, 2011 - 8:42 pm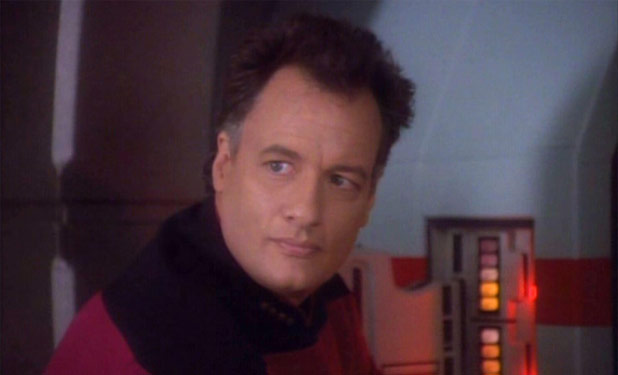 Shore Leave, one of the longest running fan operated conventions, is quickly approaching. We've never been to this particular con, but we have had fantastic reports the last two years thanks to The SciFi Diner's Miles McLoughlin. Be sure to check out the Shore Leave 31 & 32 reports to get an idea of what to expect. There's an interesting group of stars that visit Maryland every year and this time is no different. If you're a TOS fan (and who isn't?) Gary Lockwood & Sally Kellerman from "Where no man has gone before" will be on hand. Of course you'll know Gary from 2001: A Space Odyssey and Sally from the motion picture version of MASH as well as many other TV and motion picture appearances. On top of that, our favorite omnipotent being Q, John De Lancie, Star Trek authors Dayton Ward, Kevin Dilmore, David Mack, Keith DeCandido, Peter A. David and many others will also be on hand.
By Captain Pyke | May 18, 2011 - 10:27 pm
Starz Entertainment has announced that Nana Visitor (Star Trek: Deep Space Nine) and John DeLancie (Next Gen, DS9, Voy) will be among the guest stars in their new 10-episode, hour-long series, "Torchwood: Miracle Day". For those unfamiliar with the show, "Torchwood" was created by Russell T Davies. The series is a spin-off from Davies' 2005 revival of the long-running science fiction program "Doctor Who". We were kinda hoping that a Bajoran and a Omnipotent being were new additions to the show's characters, but no luck...
By Captain Pyke | April 2, 2011 - 10:42 pm
Shore Leave 33 is steadily approaching and a brand new guest list has been launched on the official website. Our good friend Miles from The Scifi Diner Podcast dropped us a note saying that a few of our Trek favs will be on hand at the year's event. If you've missed Shore Leave the last few years, Miles has provided reports for Subspace Communique from Shore Leave 31 & 32. Be sure to check those out and see just what you're missing. Details and guest list for Shore Leave 33 can be found below.
Shore Leave 33