Sally Kellerman
By Captain Pyke | August 16, 2011 - 10:36 pm
We just got back from Vegas Khhaaan! 2011 and are starting to get back into the swing of things. In the meantime, our good friends over at The SciFi Diner Podcast just released a new episode with a fantastic interview featuring the original Dr. Elizabeth Dehner, Sally Kellerman. Many of you know Sally as Dr. Dehner from the TOS episode "Where No Man Has Gone Before" plus her role as Margaret "Hot Lips" Houlihan in the motion picture version of M*A*S*H. Scott & Miles got a chance to sit down with Sally during Shore Leave 33 and spent some time talking about both Star Trek & M*A*S*H.
By Miles McLoughlin | July 17, 2011 - 10:30 pm
Hello Subspace Communique readers. It' s hard to believe that my friend and cohost Scott of the Sci Fi Diner Podcast and I were at the Shoreleave convention. For those of you that have never heard of Shoreleave, it's a fan run convention held near Baltimore MD. Usually sometime in July.
By Captain Pyke | July 14, 2011 - 10:11 pm
UPDATE - We just got word from Marc Zicree (you can see it in the comments below) that George Takei will not be attending this event. Also, due to certain restrictions, there won't be a panel. Instead Robert Butler, Sally Kellerman, Christina Moses and Marc will be making some introductory remarks at 2 PM just after the screening of "The Cage" and before "World Enough & Time"
It's not often that a special Trek event comes a long that is epically awesome and free. If you live in Southern California and feel like braving Carmagedon 2011, you'll be in for an extremely special treat. This Saturday (July 16th) at the Paley Center for Media in Beverly Hills George Takei, Sally Kellerman, "The Cage" director Robert Butler and Star Trek writer Marc Zicree will be on hand for a screening of TOS epsiodes "The Cage" & "Where No Man Has Gone Before" plus Star Trek: New Voyages episode "World Enough and Time".
By Captain Pyke | July 6, 2011 - 8:42 pm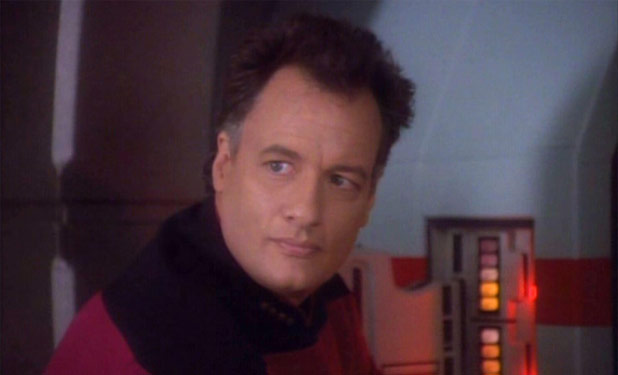 Shore Leave, one of the longest running fan operated conventions, is quickly approaching. We've never been to this particular con, but we have had fantastic reports the last two years thanks to The SciFi Diner's Miles McLoughlin. Be sure to check out the Shore Leave 31 & 32 reports to get an idea of what to expect. There's an interesting group of stars that visit Maryland every year and this time is no different. If you're a TOS fan (and who isn't?) Gary Lockwood & Sally Kellerman from "Where no man has gone before" will be on hand. Of course you'll know Gary from 2001: A Space Odyssey and Sally from the motion picture version of MASH as well as many other TV and motion picture appearances. On top of that, our favorite omnipotent being Q, John De Lancie, Star Trek authors Dayton Ward, Kevin Dilmore, David Mack, Keith DeCandido, Peter A. David and many others will also be on hand.
By Captain Pyke | April 2, 2011 - 10:42 pm
Shore Leave 33 is steadily approaching and a brand new guest list has been launched on the official website. Our good friend Miles from The Scifi Diner Podcast dropped us a note saying that a few of our Trek favs will be on hand at the year's event. If you've missed Shore Leave the last few years, Miles has provided reports for Subspace Communique from Shore Leave 31 & 32. Be sure to check those out and see just what you're missing. Details and guest list for Shore Leave 33 can be found below.
Shore Leave 33