Gary Lockwood
By Captain Pyke | October 25, 2011 - 10:33 pm
Our good friends Scott and Miles from The SciFi Diner Podcast are at it again with another great Trek interview. This time the boys are talking with Gary Lockwood, "Gary Mitchell", from the TOS episode "Where No Man Has Gone Before" as well as "Frank Poole" from 2001: A Space Odyssey. It seems like The SciFi Diner has been Trek'd up as of late with last week's interview of John De Lance.
Recorded at this year's Shore Leave convention, Scott, Miles & Gary talk about "Where No Man Has Gone Before" as well as the Kubrick's masterpiece 2001. As always, we can't say enough good things about The SciFi Diner. While we try to put together another episode of "Life After Trek", be sure to get your Trek fill with this awesome SciFi Diner episode.
By Captain Pyke | July 6, 2011 - 8:42 pm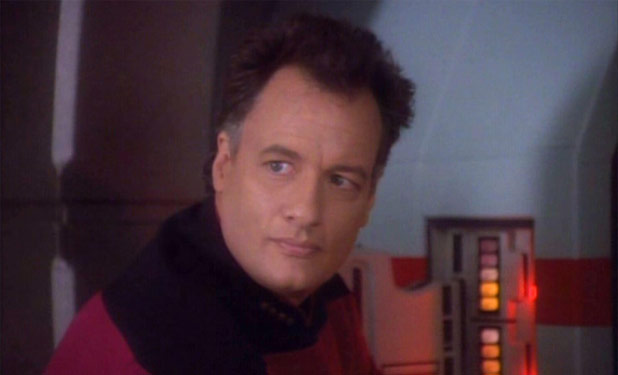 Shore Leave, one of the longest running fan operated conventions, is quickly approaching. We've never been to this particular con, but we have had fantastic reports the last two years thanks to The SciFi Diner's Miles McLoughlin. Be sure to check out the Shore Leave 31 & 32 reports to get an idea of what to expect. There's an interesting group of stars that visit Maryland every year and this time is no different. If you're a TOS fan (and who isn't?) Gary Lockwood & Sally Kellerman from "Where no man has gone before" will be on hand. Of course you'll know Gary from 2001: A Space Odyssey and Sally from the motion picture version of MASH as well as many other TV and motion picture appearances. On top of that, our favorite omnipotent being Q, John De Lancie, Star Trek authors Dayton Ward, Kevin Dilmore, David Mack, Keith DeCandido, Peter A. David and many others will also be on hand.
By Captain Pyke | April 2, 2011 - 10:42 pm
Shore Leave 33 is steadily approaching and a brand new guest list has been launched on the official website. Our good friend Miles from The Scifi Diner Podcast dropped us a note saying that a few of our Trek favs will be on hand at the year's event. If you've missed Shore Leave the last few years, Miles has provided reports for Subspace Communique from Shore Leave 31 & 32. Be sure to check those out and see just what you're missing. Details and guest list for Shore Leave 33 can be found below.
Shore Leave 33