LeVar Burton
By Crewman Becky | January 30, 2012 - 11:11 pm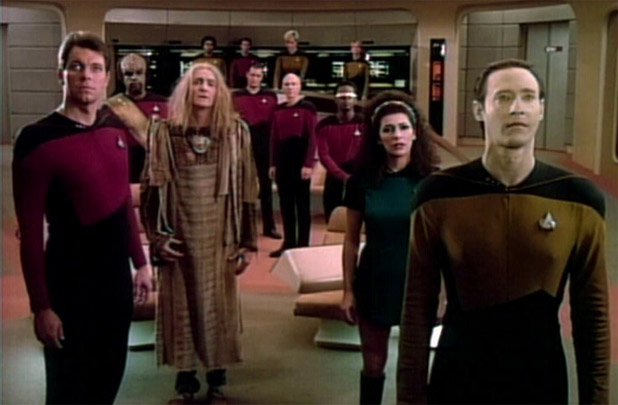 Well, the 25th anniversary of Star Trek: The Next Generation is swiftly upon us. I can't believe it's been so long. I still remember watching the first episode, begrudgingly, because my mom wanted to watch it and we only had one TV in the house. You see I was a purist…it wasn't the Original Series…so I didn't want any part of it. Needless to say, at the end of those two hours, I was totally hooked. Now, fast forward seven years to the series ender. We swear we didn't plan it this way, but "All Good Things…" just happened to be aired during our honeymoon. Being the fans that we were, we ordered in that night. There was no way either of us were going to miss that.
By Crewman Becky | January 27, 2012 - 11:29 pm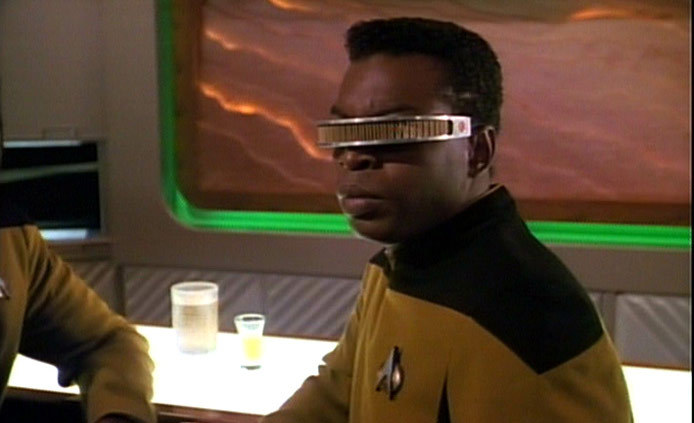 Star Trek: The Next Generation's LeVar Burton will be honored by Tufts University with this year's Eliot-Pearson Award for Excellence in Children's Media for his 26 years of work with Reading Rainbow. If you're in the Medford, Massachusetts area on February 3rd you can even watch him accept it.
The award is a collaboration between the university's departments of communications and media, and child development, and is given to innovators of diverse, non-violent media.

"LeVar Burton is a natural choice as he is a true children's literary expert," said Julie Dobrow, director of the communications and media studies program, in a statement.

"Through his exceptional career he has helped to promote reading comprehension in elementary- school-age children through the medium of television."
By Crewman Becky | January 14, 2012 - 11:14 pm
LeVar Burton will be voicing one of the characters in the new Hasbro cartoon, Transformers: Rescue Bots. It Premiers on the HUB channel, on February 18th at noon ET and 9am PT
His character, Doc Greene is described as; Frankie's dad, Doc Greene, is head of research at The Lab. He knows everything about Griffin Rock, and he's an expert on all the gadgets and devices that have ever existed on the island. He may be a bit quirky and eccentric, but when it comes to figuring out how things work or inventing new things, he's a genius. So how long will it take him to figure out the truth about the Rescue Bots?
(Source: hubworld.com)
By Captain Pyke | August 25, 2011 - 10:32 pm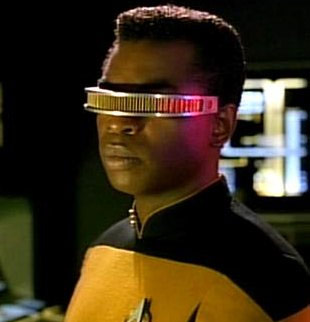 If you're in Orange County, CA. this weekend and more specifically Laguna Beach, stop by the ever popular Festival of Arts and say hi to LeVar Burton & Alfre Woodard. Both Trek stars will be appearing at the event along with Singer/songwriter Richard Marx (who is set to perform), Camryn Manheim (Ghost Whisperer), Greg Grunberg (Heroes, and the airplane pilot from Lost who got totally eaten by the black smoke monster), , Richard Karn (Home Improvement and Family Feud host), & Marion Ross (Mrs Cunningham, Happy Days)
It will cost you $7 to get in and it's first-come first-serve, so get there early. Heck you could even win an Acura ZDX valued at over $50,000.
2011 Festival of Arts Celebrity Event
Festival of Arts grounds
650 Laguna Canyon Rd.
Laguna Beach, California
Saturday at 4:30 p.m.
Official Website
(Source LagunaBeachPatch.com)
By Captain Pyke | August 17, 2011 - 9:43 pm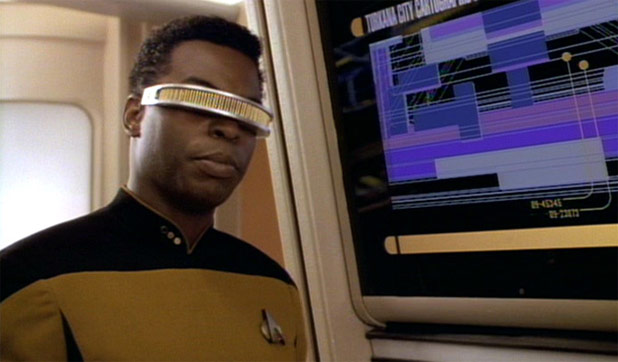 A brand new series heading to TNT is set to feature a recurring role with our favorite Chief Engineer, LeVar Burton. Perception stars Eric McCormack (from Will & Grace fame) as Dr. Daniel Pierce, a neuroscientist and professor recruited to help the federal government crack difficult cases. LeVar is set to play the Dean of the University where Pierce is a professor. The show is created by long time Star Trek: Voyager writer / producer Kenneth Biller. Kenneth joined Voyager as an Executive Story Editor with the first season episode "Parallax". Beginning with the second season episode, "Dreadnought", Biller became a Co-Producer on the series. He was named Producer by season four, Supervising Producer at the start of season five, and Co-Executive Producer at the beginning of the sixth season. During the seventh and final season, he was an Executive Producer on the show. Kenneth also co-wrote the Klingon Encounter ride for Star Trek: The Experience with René Echevarria.
Check out the press release below for the full details on Perception.
Release Date: 8/17/2011
TNT Begins Production on Perception, New Drama Series Starring Emmy® Winner Eric McCormack
By Crewman Becky | June 29, 2011 - 4:42 pm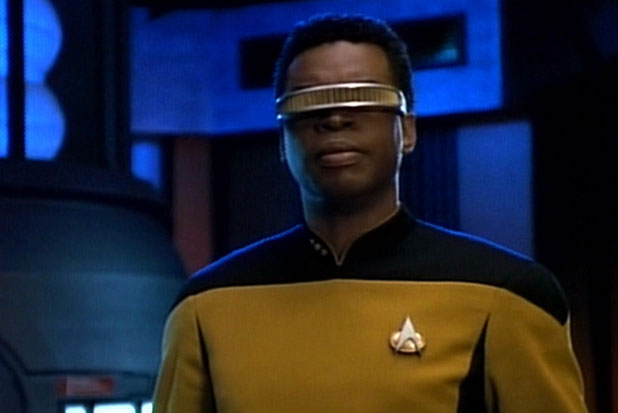 This news is music to fans' ears all over the country…possibly, the world. How many of us have wonderful memories of watching Reading Rainbow as children, when we didn't have a care in the world? For those of us who watched it, it was a great time in our lives when all sorts of things were possible and dreams were endless. LeVar brought our imaginations to life and encouraged us to read, all at the same time. This PBS gem will forever be part of many grown-up kids' fondest memories.
You can see the idea and organization of the Reading Rainbow Flashmob spring fourth from LeVar's very own twitter feed. Here are some of his tweets:
27 Jun "Someone posted via @Zaarly a request to sing the Reading Rainbow theme with me, and are apparently willing to pay good money!"
By Captain Pyke | June 27, 2011 - 9:39 pm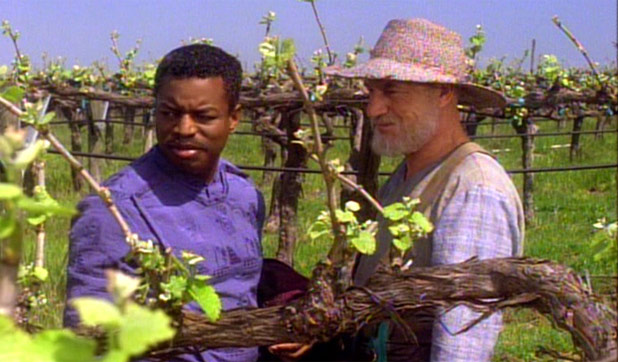 Drum roll...!!!...!!!...It was recently announced that Patrick Stewart will be appearing at Wizard World's Chicago Comic Con this August. The convention runs from August 11-14, 2011. If you are planning to attend, be sure NOT to miss Friday and Saturday (12th & 13th) in particular. That's when Patrick Stewart will be there in all his knighted glory. Not only will Sir Patrick be there but he will be joined by at least two other Star Trek alumni; his son Daniel Stewart (who, coincidentally, played alt-Picard's son on ST:TNG episode "Inner Light") and LeVar Burton (Geordi La Forge, ST:TNG). You can even have your photo taken with the (one, two, or) three of them while you're there. Oh, and as an added bonus, Christopher Lloyd, who played Commander Kruge in Star Trek III: The Search for Spock, will also be in attendance.
By Crewman Becky | June 23, 2011 - 11:09 pm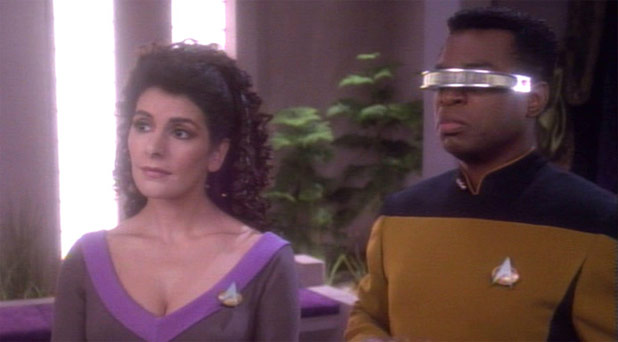 There are three fantastic reasons you should go to Albuquerque this weekend, June 24-26 2011. 1 - The air smells like warm root beer. 2 - We hear you can eat your soup right out of the ashtrays in the local Holiday Inn (it's ok…they're clean). …and 3 - Star Trek is making a splash at the Albuquerque Comic Expo.
That's right, included in a long list of great guests are LeVar Burton (TNG), Marina Sirtis (TNG), and Raphael Sbarge (Voyager). You'll get your chance to meet and chat with the stars themselves, as well as hear them talk about…what else but, Star Trek. Marina and LeVar's panel promises to be very entertaining. Just imagine listening to two of the original cast members of Star Trek: The Next Generation reminisce about their time on the show and regale the audience with tales of hard work and hijinks on the set.
Non Star Trek related (but still totally cool) guests include: Stan Lee, Peter Mayhew, Jeremy Bulloch, Ernie Hudson, Richard Hatch, Anne Lockhart and many more!
By Captain Pyke | June 22, 2011 - 10:55 pm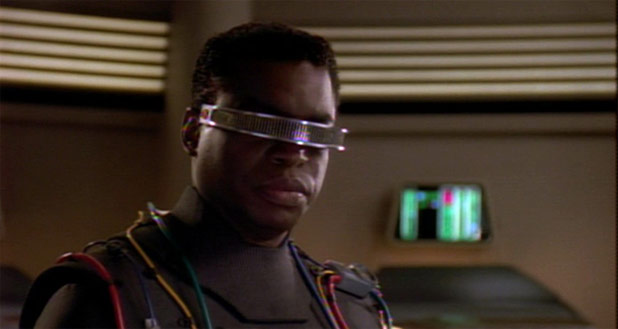 In a recent interview with Alibi.com, Star Trek: The Next Generation star LeVar Burton reveals that he's truly a Trek fan at heart. When asked if fans can be intense, he responded; "They can. I feel like I not only understand them, but I'm one of them. So I get it. I totally get it."
LeVar also revealed that his visor was literally attached to his head; "It's hard to get a clear sense of what I'm talking about unless you see the visual. It's sufficient to say there was pressure applied through a mechanism of flanges and screws that put pressure on my temples. So after about half an hour I'd get a headache." He continued; "People always ask me, Could you see out of that thing? And the answer is, no, I couldn't. It was always very funny to me because when the actor puts the visor on 85 to 90 percent of my vision was taken away, yet I'm playing a guy who sees more than everyone else around him. So that's just God's cruel little joke."