The Next Generation
By Crewman Becky | February 25, 2014 - 2:44 pm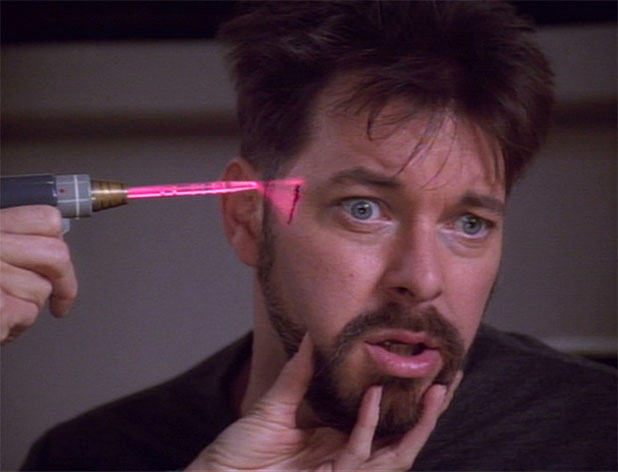 It looks like more of Star Trek's science fiction is becoming science fact. NASA is working with a Texas-based company to develop two new devises. One that will build 3d human cells, and another one that will treat pain externally without medications. We're wondering if the Dermal Regenerator will be the next "flip phone"...
Nasa has signed a deal to create 'novel biotechnology' devices including a system that builds 3D human cells, and another that treats pain externally.

The gadgets will be built under patent licensing agreements in partnership with Texas-based GRoK Technologies and are the results of the agency's Technology Transfer Program.

The first device, called BioReplicates, will let users create 3D human tissue models that can be used for drug and cosmetic testing.

They will increase the 'safety, efficacy and toxicity' of current tests and add 'greater accuracy, reliability and cost-efficiency.'

Nasa said the technology could help reduce animal testing, too.

The technology would work in a similar way to the dermal regenerators used in Star Trek and future models could one day heal wounds automatically.

By Crewman Becky | February 18, 2014 - 12:03 pm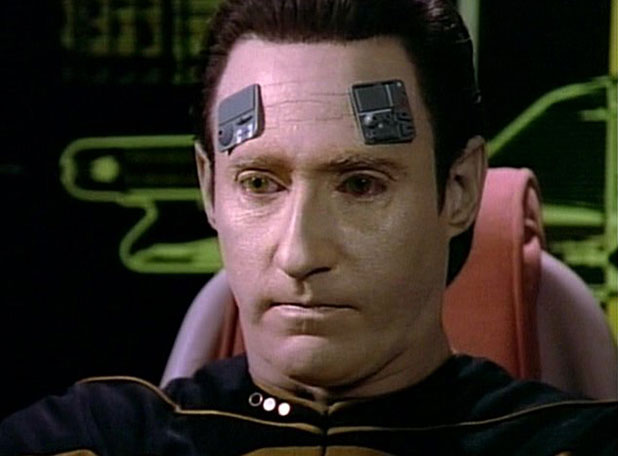 There's more Star Trek meets Star Wars talk. It's reported that at the recent Gallifrey I Convention in Los Angeles Brent Spiner may have mentioned that he's currently working on "Star Wars Rebels."
According to Carmelle Marshall who was reporting from the Gallifrey 1 Convention in Los Angeles, Brent Spiner appeared as part of the 'Young Justice' live panel event… where he and producer Greg Weisman revealed that they're currently working together on 'Star Wars Rebels'.
Entire #YoungJustice panel is jealous that @Greg_Weisman & @BrentSpiner are currently working on #StarWarsRebels. #gally1
By Crewman Becky | November 17, 2013 - 5:54 pm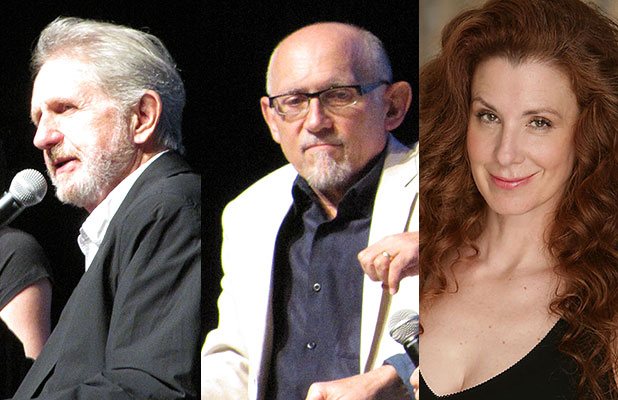 If you're going to be celebrating your Thanksgiving holiday anywhere near Indianapolis this year, you have one more thing to be thankful for...an awesome Star Trek convention!
That's right! It's that time again, and Starbase Indy is having their yearly convention just in time to celebrate the holiday twice. The convention starts on Friday November 29th and spans the whole weekend. They have a bunch of guests this year, including three big names from Star Trek. Rene Auberjonois (Odo), Armin Shimerman (Quark), and Suzie Plakson (Worf's mate K'Ehelyr) will be guests this year, along with several actors from Stargate SG1. We love the big DS9 presence, considering that it's the show's 20th anniversary, this year!
By Crewman Becky | November 15, 2013 - 12:19 am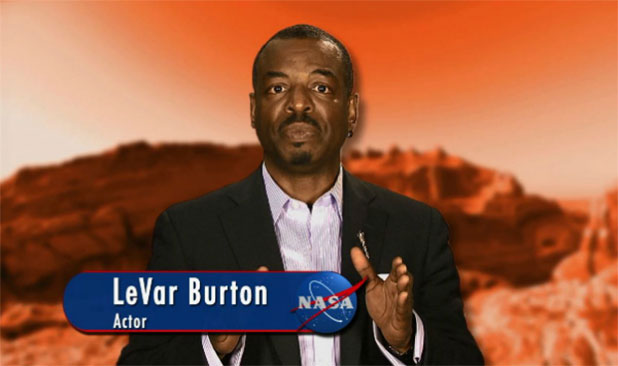 Not only is sending a mystery-solving spacecraft to Mars super cool, but NASA just managed to add a bigger cool factor by having Star Trek: The Next Generation's LeVar Burton be their spokesperson for their new PSA.
"NASA is returning to Mars. Why? Well, to help solve one of the big Martian mysteries. Where did all of that Mars water go?", Burton says as he opens the video.
It may not be the U.S.S. Enterprise, but the new MAVEN spacecraft and mission sounds incredibly exciting, none the less. Be sure to check out NASA's video, here. And you can find more information about the MAVEN mission, here.
NASA's official news release states: