Science
By Crewman Becky | March 27, 2014 - 8:04 pm
We've been seeing quite a lot of new Star Trek inspired devices being developed lately. Many of them similar to tricorders. While several of these new diagnostic tools are focusing on the medical side of the tricorder functionality, we found one the other day (thanks to our friend Drew) that is focused on analyzing food.
This new tool, by TellSpec is designed to scan your food, right on your plate, and tell you what's in it and how much. If this new scanner hits the market, functioning as described, it will be a great tool for those watching calories for weight loss and those looking to stay within safe dietary parameters for diabetes and other health concerns. While it isn't quite to the consumer-ready phase (they're still working on making it as small and good looking as the design calls for), it is well on its way to living up to all of the goals these developers have set for it.
By Crewman Becky | February 25, 2014 - 2:44 pm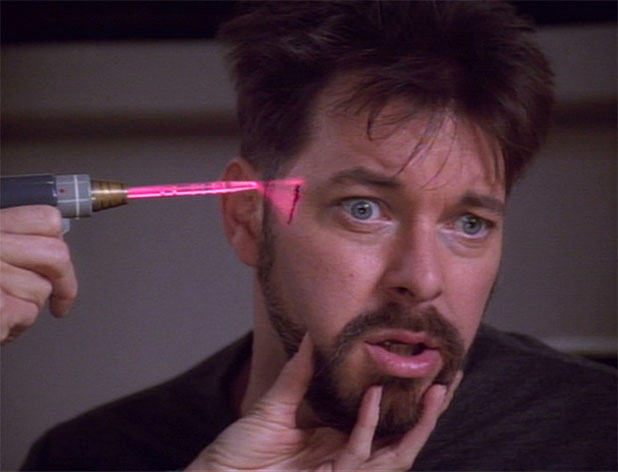 It looks like more of Star Trek's science fiction is becoming science fact. NASA is working with a Texas-based company to develop two new devises. One that will build 3d human cells, and another one that will treat pain externally without medications. We're wondering if the Dermal Regenerator will be the next "flip phone"...
Nasa has signed a deal to create 'novel biotechnology' devices including a system that builds 3D human cells, and another that treats pain externally.

The gadgets will be built under patent licensing agreements in partnership with Texas-based GRoK Technologies and are the results of the agency's Technology Transfer Program.

The first device, called BioReplicates, will let users create 3D human tissue models that can be used for drug and cosmetic testing.

They will increase the 'safety, efficacy and toxicity' of current tests and add 'greater accuracy, reliability and cost-efficiency.'

Nasa said the technology could help reduce animal testing, too.

The technology would work in a similar way to the dermal regenerators used in Star Trek and future models could one day heal wounds automatically.