Star Trek: DS9's Armin Shimerman To Guest-Star In Castle Episode Directed By TNG's Jonathan Frakes
By Crewman Becky | September 29, 2012 - 11:44 pm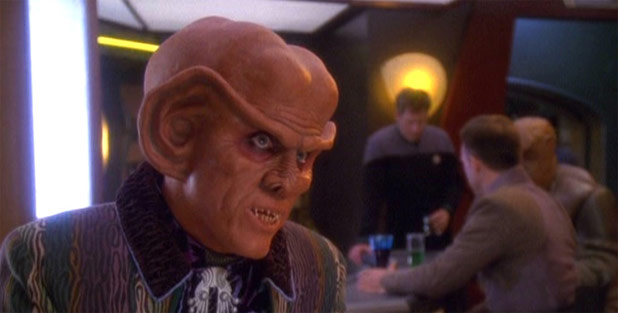 Here's a fun one for all you Star Trek: Deep Space Nine and Castle fans out there. Later this fall, Armin Shimerman is set to guest-star in a Castle episode that revolves around a sci-fi convention. It also, just happens to be directed by TNG's Jonathan Frakes.
Armin will guest-star as Benjamin Donnely, a tech geek who manufactures authentic props for people's costumes at sci-fi conventions, TVGuide.com has learned exclusively. We hear he'll be a little too eager to show Beckett (Stana Katic) how all his guns work.

The episode begins when Castle (Nathan Fillion) and Beckett end up at the convention to investigate the murder of a fan. While there, the duo will encounter former sci-fi star Gabriel Winters (Eureka's Ed Quinn), whose career fell apart after his cult-favorite show was canceled. Now, he spends his days at fan conventions and nights having drunken one-night stands.
This episode promises to have a ton of inside jokes and throwbacks to the various previous shows everyone was on.
Castle airs Mondays at 10/9C on ABC.
…DS9 airs all the time on Netflix streaming
(Source: Seattle PI)