Natalia Nogulich
By Captain Pyke | December 18, 2012 - 11:06 pm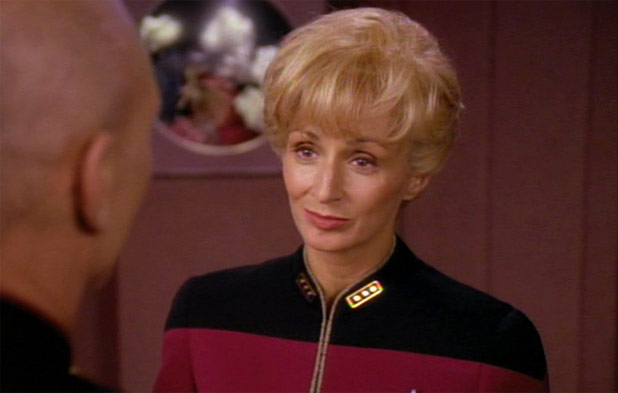 Our favorite TNG admiral and Life After Trek-er Natalija Nogulich has just released her long awaited novel "One Woman's War". The book revolves around a mother's revenge for her murdered son and is set during the Balkan civil war of the 1990's. We talked, in detail, about the book in our interview with Natalija and she describes the novel as "Very current and eternal. [the theme] is revenge versus forgiveness". The lead character flees the Balkans after her son's death, to family in New York. While with her family she learns the identity of the killer, and as Natalija describes; "she has a war within herself, a war that she just fled, and a war that cost her the life of a loved one."
By Crewman Becky | May 12, 2011 - 10:48 pm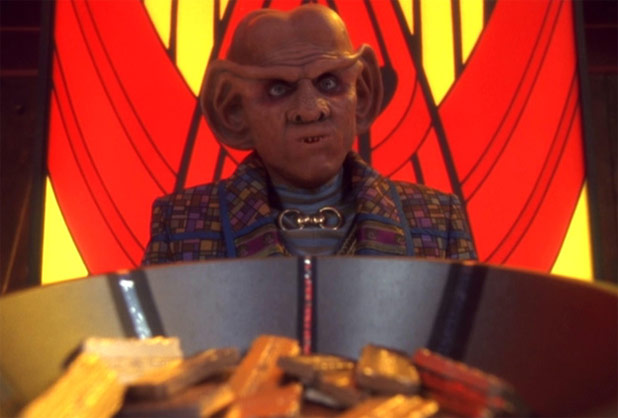 Vegas Khhaaan! is swiftly approaching and we're all on pins and needles to get there already. Personally, we can't wait to get back. With the con coinciding with Star Trek's 45th anniversary, this year is set to be explosive. Besides the panels and the parties there are a bunch of shows lined up to entertain and delight. James Darren (and his band) will be putting on a full Vegas concert, Jeffrey Combs will be performing his one man show "Nevermore...An Evening With Edgar Allan Poe", and Max Grodenchik, Vaughn Armstrong, Jeffrey Combs, Casey Biggs and Armin Shimerman will be performing their always entertaining Rat Pack show. Since our last story about Creation's guest list they've added a ton of additional guests. Be sure to check out Creation's site for a full guest roster. For now, here's a list of just some of the new guests to get you motivated to come hang out with a galaxy full of Trek fans in the middle of the neon desert.
TERRY FARRELL
Jadzia Dax of Star Trek Deep Space Nine.
By Crewman Becky | December 9, 2010 - 11:58 pm
We're pleased to announce the sixth episode of our "Life After Trek" podcast, featuring Natalija Nogulich. Since you're reading this post here, I'm sure you all know Natalija for her character of Admiral Nechayev on Star Trek the Next Generation and Deep Space Nine. Her strong and heartfelt portrayal of this memorable character has endeared her to Trek fans everywhere, but did you know that she is also an author? In our interview we here all about her new book called "One Woman's War" tentatively set for release in the spring of 2011, as well as her current endeavors and her thoughts on the Admiral.