Terry Farrell
By Crewman Becky | May 12, 2011 - 10:48 pm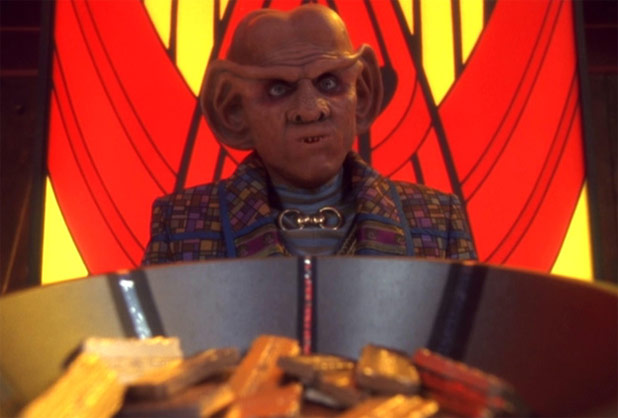 Vegas Khhaaan! is swiftly approaching and we're all on pins and needles to get there already. Personally, we can't wait to get back. With the con coinciding with Star Trek's 45th anniversary, this year is set to be explosive. Besides the panels and the parties there are a bunch of shows lined up to entertain and delight. James Darren (and his band) will be putting on a full Vegas concert, Jeffrey Combs will be performing his one man show "Nevermore...An Evening With Edgar Allan Poe", and Max Grodenchik, Vaughn Armstrong, Jeffrey Combs, Casey Biggs and Armin Shimerman will be performing their always entertaining Rat Pack show. Since our last story about Creation's guest list they've added a ton of additional guests. Be sure to check out Creation's site for a full guest roster. For now, here's a list of just some of the new guests to get you motivated to come hang out with a galaxy full of Trek fans in the middle of the neon desert.
TERRY FARRELL
Jadzia Dax of Star Trek Deep Space Nine.
By Captain Pyke | February 28, 2011 - 10:41 pm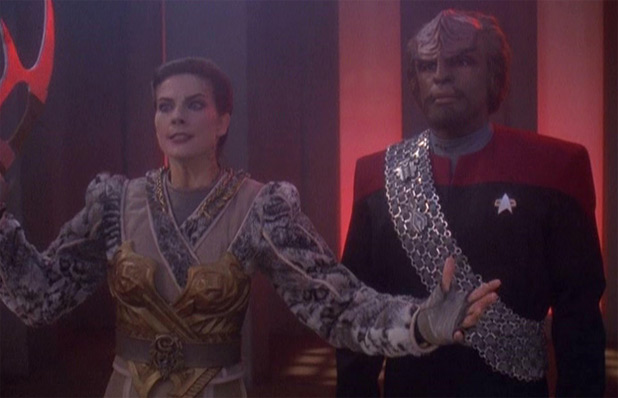 A bit of Trek history is up for auction on Ebay. The original Klingon opera costume worn by Terry Farrell in DS9's "Looking for par'Mach in all the Wrong Places" is available for bids. Not only was it screen worn by Terry Farrell, but the costume was purchased at the Christie's 40 Years of Star Trek auction by Lynn Sterling (Major Khalen) of Star Trek The Experience. Lynn wore the costume as Major Khalen on less than a dozen occasions, for Special Events at The Experience. Sure there was another made for the Lady Grilka character, but this one is special on two levels. Got a thousand clams? Here's your chance to start bidding on a DS9 & Star Trek: The Experience memento that is one-of-a-kind.
Start your bidding here.
Check out an image of the costume and the auction description below.