Vegas Khhaaan!
By Crewman Becky | May 12, 2011 - 10:48 pm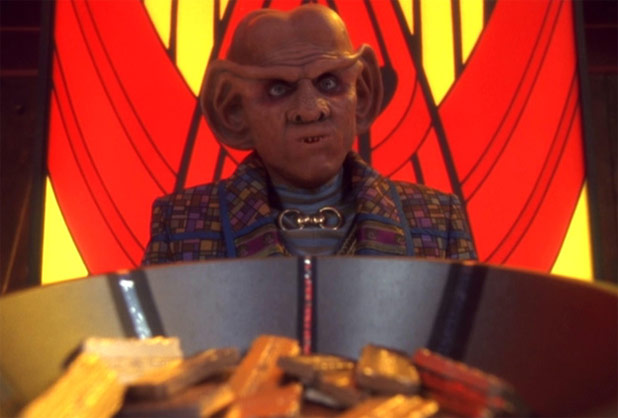 Vegas Khhaaan! is swiftly approaching and we're all on pins and needles to get there already. Personally, we can't wait to get back. With the con coinciding with Star Trek's 45th anniversary, this year is set to be explosive. Besides the panels and the parties there are a bunch of shows lined up to entertain and delight. James Darren (and his band) will be putting on a full Vegas concert, Jeffrey Combs will be performing his one man show "Nevermore...An Evening With Edgar Allan Poe", and Max Grodenchik, Vaughn Armstrong, Jeffrey Combs, Casey Biggs and Armin Shimerman will be performing their always entertaining Rat Pack show. Since our last story about Creation's guest list they've added a ton of additional guests. Be sure to check out Creation's site for a full guest roster. For now, here's a list of just some of the new guests to get you motivated to come hang out with a galaxy full of Trek fans in the middle of the neon desert.
TERRY FARRELL
Jadzia Dax of Star Trek Deep Space Nine.
By Captain Pyke | June 15, 2010 - 9:06 pm
Patrick Stewart has had quite a year. From being knighted to being in almost every Shakespearean production this side of Talos IV, our humble Captain seems to be in his prime. Added to his full year has been his seemingly none stop convention attendance. This is a true treat for Trek fans as Patrick had been absent for many years.