Natalija Nogulich (Admiral Nechayev, Star Trek: The Next Generation) Releases New Novel Entitled "One Woman's War"
By Captain Pyke | December 18, 2012 - 11:06 pm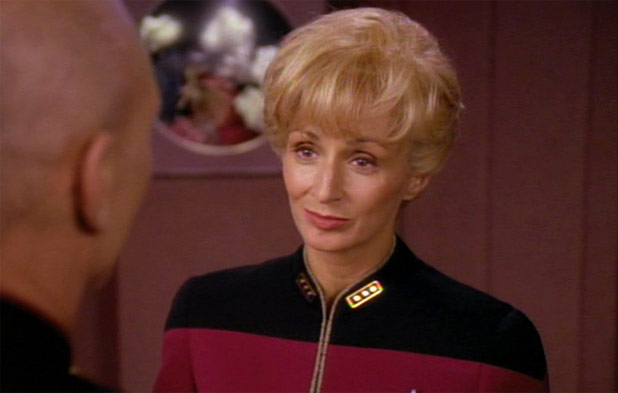 Our favorite TNG admiral and Life After Trek-er Natalija Nogulich has just released her long awaited novel "One Woman's War". The book revolves around a mother's revenge for her murdered son and is set during the Balkan civil war of the 1990's. We talked, in detail, about the book in our interview with Natalija and she describes the novel as "Very current and eternal. [the theme] is revenge versus forgiveness". The lead character flees the Balkans after her son's death, to family in New York. While with her family she learns the identity of the killer, and as Natalija describes; "she has a war within herself, a war that she just fled, and a war that cost her the life of a loved one."
The first edition of "One Woman's War" is now available in paperback form from Lulu.com. You can get your copy here.
About "One Woman's War"
Tragedy strikes in a Balkan mountain village when a young boy is murdered. The grieved mother flees to New York City in the hope of healing in the arms of family. Renewal looks possible until the predator's identity is discovered and the desire for revenge drives our heroine back to her homeland to even up the score. Civil war, passion, love and hate drive the characters to an unpredictable yet inevitable destiny.