Star Trek: TNG
By Crewman Becky | January 30, 2012 - 11:11 pm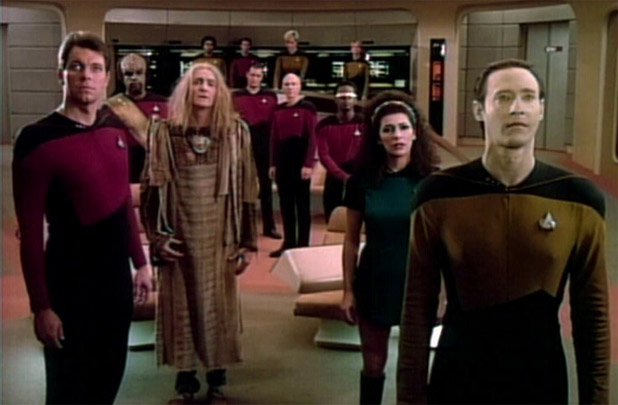 Well, the 25th anniversary of Star Trek: The Next Generation is swiftly upon us. I can't believe it's been so long. I still remember watching the first episode, begrudgingly, because my mom wanted to watch it and we only had one TV in the house. You see I was a purist…it wasn't the Original Series…so I didn't want any part of it. Needless to say, at the end of those two hours, I was totally hooked. Now, fast forward seven years to the series ender. We swear we didn't plan it this way, but "All Good Things…" just happened to be aired during our honeymoon. Being the fans that we were, we ordered in that night. There was no way either of us were going to miss that.
By Crewman Becky | January 27, 2012 - 11:29 pm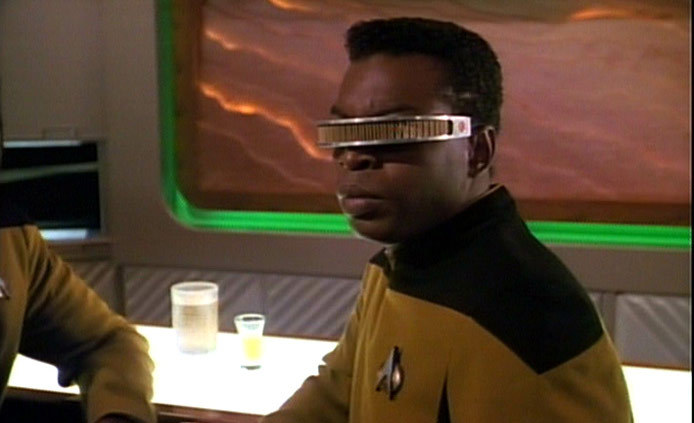 Star Trek: The Next Generation's LeVar Burton will be honored by Tufts University with this year's Eliot-Pearson Award for Excellence in Children's Media for his 26 years of work with Reading Rainbow. If you're in the Medford, Massachusetts area on February 3rd you can even watch him accept it.
The award is a collaboration between the university's departments of communications and media, and child development, and is given to innovators of diverse, non-violent media.

"LeVar Burton is a natural choice as he is a true children's literary expert," said Julie Dobrow, director of the communications and media studies program, in a statement.

"Through his exceptional career he has helped to promote reading comprehension in elementary- school-age children through the medium of television."
By Captain Pyke | January 22, 2012 - 11:03 pm
If you're in the Orlando, Florida area on the weekend of February 17th through February 19th, be sure to swing by the Orange County Convention Center for this year's MegaCon. It's shaping up to have a fantastic Trek lineup with Brent Spiner, Tim Russ, & Robert Picardo. We haven't made it down to Orlando for MegaCon, but we've heard good things. It would definitely be a worth while trip to check out. Not only do they have an awesome Trek lineup, but you can also see Stars from Buffy, Stargate, Babylon 5, & much more.
By Crewman Becky | January 18, 2012 - 12:27 am
Creation Entertainment announced today that Gates McFadden (ST:TNG - Dr. Beverly Crusher) and George Takei (TOS - Mr. Sulu) will be among the celebrity guests at this August's Vegas Convention. They have a stellar (ya, we meant to do that) line up so far for the upcoming convention. Most of the captains (hopefully more to be added), tons of the series regulars and a whole bunch of episode special guests. Confidentially, we haven't yet seen Gates in person because she doesn't seem to attend quite as many conventions as some of the other cast so we're pretty excited to see her in Vegas this year.
You can check out the current confirmed celebrity guest list here. If you have a favorite, make sure to jot down when they will be appearing, because not all guests will be there for the whole weekend.
By Crewman Becky | January 14, 2012 - 11:14 pm
LeVar Burton will be voicing one of the characters in the new Hasbro cartoon, Transformers: Rescue Bots. It Premiers on the HUB channel, on February 18th at noon ET and 9am PT
His character, Doc Greene is described as; Frankie's dad, Doc Greene, is head of research at The Lab. He knows everything about Griffin Rock, and he's an expert on all the gadgets and devices that have ever existed on the island. He may be a bit quirky and eccentric, but when it comes to figuring out how things work or inventing new things, he's a genius. So how long will it take him to figure out the truth about the Rescue Bots?
(Source: hubworld.com)
By Crewman Becky | January 2, 2012 - 10:26 pm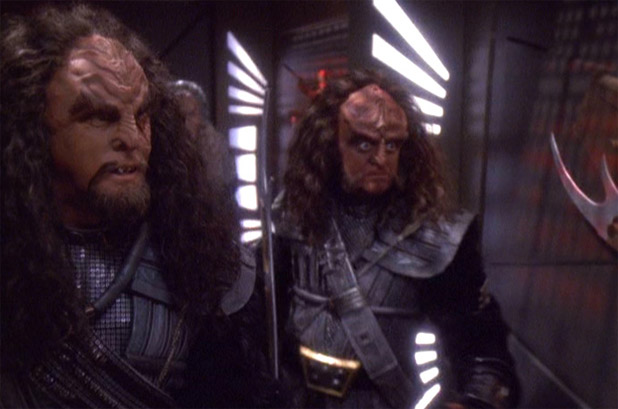 We're in a convention mood these days so tonight we're going to fill you in on another great fan run con this time located in Lake Charles, Louisiana. We know it's early, but we're trying to stay on top of events this year and give you lots of advanced notice. You have plenty of time to prepare, considering it's from June 30 – July 1, 2012.
By Crewman Becky | December 30, 2011 - 10:42 pm
Hang on to your hats and glasses cuz Patrick Stewart is coming to Dallas! That's right kiddies, Sir Patrick Stewart is scheduled to appear at the Dallas, TX Comic Con on May 19-20, 2012. And seriously, if you're anywhere near Texas, stop on by, where else can you see Patrick Stewart for fifteen bucks? If you aren't familiar with it, Dallas ComicCon is another of the spectacular fan run conventions out there that give the attendees (i.e. you guys) a more up close and personal time with the celebrities. The venue is smaller, the seating is closer, and the photo op lines aren't nearly as long as others. All of this adds up to a ton of fun for all the fans.
By Captain Pyke | December 26, 2011 - 10:51 pm
Since it's premiere last month, Colm Meaney's new Drama Hell on Wheels has seen excellent ratings and reviews from critics. We just learned that the AMC series has been picked up for a second season. Hell on Wheels focuses on former Confederate soldier Cullen Bohannon, portrayed by Anson Mount, whose quest for vengeance has led him to the Union Pacific Railroad's westward construction of the first transcontinental railroad. Colm plays Thomas "Doc" Durant, a greedy entrepreneur taking full advantage of the changing times. As the railroad comes closer to completion and he becomes rich beyond his wildest dreams, he becomes more and more concerned about his place in history.
By Captain Pyke | December 24, 2011 - 10:54 pm
This might a be a little late, but for those in the pacific time zone, you can still catch Wil Wheaton on the Nerdist: Year In Review. BBC America is airing the episode at 9pm ET / PT and not only will it feature young Wesley Crusher, but you get a double dose of scifi awesome with Firefly's (and Castle's) Nathan Fillion.